Procena psihosocijalne dimenzije kvaliteta života bolesnica sa operabilnim karcinomom dojke
Assessment of psychosocial dimension of the quality of life of patients with operable breast cancer
Doktorand
Kostić, Sanja
Mentor
Kocić, Sanja
Članovi komisije
Kozomara, Ružica
Ignjatović Ristić, Dragana
Miličić, Biljana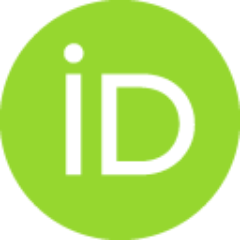 Radovanović, Snežana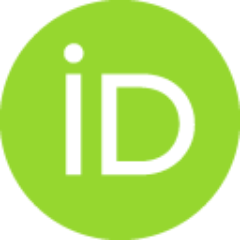 Sažetak
Uvod: Karcinom dojke čini oko 25% svih malignih tumora žena, sa incidencom u porastu. Novije dijagnostičke procedure i terapijski modaliteti lečenja rezultiraju uspešnijim lečenjem i većom stopom preživljavanja žena obolelih od karcinoma dojke. Cilj savremenog lečenja podrazumeva i bolji kvalitet života (QoL) pacijentkinja obolelih od karcinoma dojke. Cilj ovog istraživanja je bio da se proceni psihosocijalna dimenzija kvaliteta života pacijentkinja obolelih od karcinoma dojke pre i posle hiruške intervencije. Materijal i metode: Analiziran je kvalitet života kod 170 pacijentkinja sa karcinomom dojke (43 pacijentkinje <50 i 127 pacijentkinje ≥50 godina) koje su dijagnostikovane u I i II kliničkom stadijumu bolesti, pre i nakon hiruškog lečenja. Pacijentkinje su popunjavale uputnike Evropske organizacije za istraživanje i lečenje karcinoma (EORTC-C30), specifičnu verziju za karcinom dojke (EORTC-BR23), Bekovu skalu depresivnosti (BDI) i sociodemografski upitnik. Rezultati: A
...
nalizom upitnika EORTC-C30 pokazano je da je hiruško lečenje visoko statistički značajno uticalo (p<0,001) na promenu kvaliteta života svih analiziranih pacijentkinja sa karcinomom dojke a najveći pad je u dimenzijama kognitivne i socijalne funkcije. Analiza uticaja hiruškog lečenja na kvalitet života primenom upitnika EORTC-BR23, pokazala je statistički značajno pogoršanje kvaliteta života nakon hiruškog lečenja u svim analiziranim kategorijama kod svih pacijentkinja. Analiza rezultata skora depresivnosti (BDI skor) pre i nakon hiruške intervencije, pokazala je da je prosečna vrednost skora BDI nakon hiruške intervencije gotovo dva puta povećana i da je ova razlika statistički značajna. Analizom potreba za socijalnom podrškom u vidu savetovališta i drugim vidovima socijalne podrške, pokazano je da postoji statistički značajna povezanost sa opštim zdravstvenim stanjem i socijalnim funkcionisanjem pacijentkinja pre hiruške intervencije. Zaključak: Hiruško lečenje pacijentkinja sa karcinom dojke utiče na promenu svih kategorija kvaliteta života nezavisno od starosne dobi, a naročito u fizičkom i psihološkom domenu. Rezultati ukazuju i na jaku potrebu za socijalnom podrškom, što zahteva posebnu pažnju i ukazuje na neophodnost multidisciplinarnog pristupa lečenju žena sa karcinomom dojke.
Introduction: Breast cancer accounts for about 25% of all malignant tumors in women, with an increasing incidence. Newer diagnostic procedures and therapeutic modalities have resulted in more successful treatment and a higher survival rate for women with breast cancer. The goal of modern treatment is also to improve the quality of life (QoL) of breast cancer patients. The aim of this study was to evaluate the psychosocial dimension of quality of life (QoL) of breast cancer patients before and after surgery. Material and Methods: The quality of life of 170 breast cancer patients (43 female patients <50 and 127 female patients ≥50 years) who were diagnosed in the first and second clinical stages of the disease, before and after surgical treatment, was analyzed. Patients completed the guidelines of the European Organization for Research and Treatment of Cancer (EORTC QLQ-C30), breast cancer specific version (EORTC QLQ-BR23), Beck Depression Inventory (BDI), and sociodemographic q
...
uestionnaire. Results: The analysis of the EORTC QLQ-C30 questionnaire showed that surgical treatment had a statistically significant (p <0.001) change in the quality of life of all breast cancer patients analyzed, with the largest decrease in the dimensions of cognitive and social function. The analysis of the impact of surgical treatment on quality of life using the EORTC QLQ-BR23 questionnaire showed a statistically significant deterioration in quality of life after surgical treatment in all analyzed categories in all patients. An analysis of the results of the depression score (BDI score) before and after surgery showed that the average value of the BDI score after surgery increased nearly twofold and that this difference was statistically significant. By analyzing the needs for social support in the form of counseling and other forms of social support, it was found that there is a statistically significant correlation with the general health status and social functioning of patients before surgery. Conclusion: Surgical treatment of breast cancer patients affects the change of all QoL categories regardless of age, and especially in the physical and psychological domain. The results also indicate a strong need for social support, which requires special attention and indicates the need for a multidisciplinary approach to the treatment of women with breast cancer.
Fakultet:
Универзитет у Крагујевцу, Факултет медицинских наука
Datum odbrane:
29-10-2019
Ključne reči:
kvalitet života / quality of life / karcinom dojke / breast carcinoma