Ispitivanje povezanosti ehokardiografskih parametara strukture i funkcije desne komore i funkcionalnog kapaciteta bolesnika sa sistolnom slabošću leve komore
Correlation between right ventricle echocardiographic parameters and exercise capacity in patients with heart failure with reduced ejection fraction
Author
Šljivić, Aleksandra
Mentor
Ćelić, Vera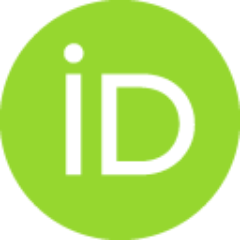 Committee members
Otašević, Petar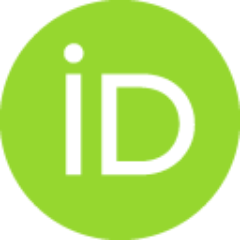 Mitrović, Predrag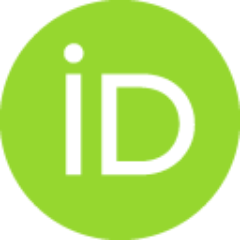 Romanović, Radoslav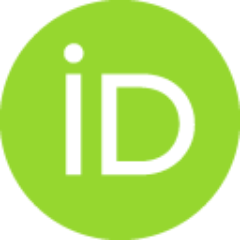 Abstract
Srčana slabost je klinički sindrom u kome je poremećena srčana funkcija uzrok nedovoljnog snadbevanja kiseonikom perifernih organa. Funkcija desne komore i njena uloga u srčanoj insuficijenciji je bila zanemarivana dugo vremena. U ranim istraživanjima desnoj komori je pridavan značaj samo sprovođenja krvi. Danas se zna da disfunkcija desne komore ima uticaj na morbiditet i mortalitet pacijenata sa hroničnom srčanom insuficijencijom. Intolerancija napora je jedna od glavnih karakteristika ovog stanja. CILJ Cilj ove studije je bio da se proceni povezanost funkcionalnog kapaciteta, procenjenog preko vršne potrošnje kiseonika (engl. peak VO2 ili VO2 max) i ventilatornog ekvivalenta za ugljen-dioksid (engl.VE/VCO2slope) i ehokardiografskih parametara kojima strukture i funkcije desne komore (dvodimenzionalna ehokardiografija (2DE), 'speckle tracking' (STE) i trodimenzionalna ehokardiografija (3DE) desne komore (DK) pacijenata sa srčanom slabošću i redukovanom ejekcionom frakcijom leve komor
...
e). MATERIJAL I METOD Ova studija preseka obuhvatila je 54 pacijenta saejekcionom frakcijom leve komore (EF LK) manjom od 40%, podeljenih u podgrupe na osnovu vrednosti parametara kardiopulmonalnog testa opterećenja (CPET): peak VO2 (≤ 15 ml/kg/min i >15 ml/kg/min) i VE/VCO2 slope (<36 i ≥36). Kod svih ispitanika koji su uključeni u istraživanje sproveden je fizikalni pregled, laboratorijske analize, konvencionalni 2DE, 2D-STE, 3DE, kao i CPET. REZULTATI: Rezultati ovog istraživanja su pokazali da su vrednosti parametara DK, frakciona areja skraćenja desne komore (FAC),sistolna ekskurzija trikuspidnog anulusa (TAPSE), 2D globalni longitudinalni strain desne komore (2D GLS DK), ejekciona frakcija DK procenjena 3DE (3D EF DK), bili značajno niži, a da su parametri kao što je bazalni dijametar DK (BD), indirektno procenjen sistolni pritisak u desnoj komori (SPDK), kao i odnos E/e' dobijen tkivnim doplerom na trikuspidnom anulusu, bili značajno veći u grupi pacijenata sa srčanom slabošću, sa lošijom prognozom...
Heart failure is a complex clinical syndrome in which cardiac function is impaired, causing insufficient oxygen supply of peripheral organs. The function of the right ventricle and its role in heart failure has been neglected for a long time. In early research, the right chamber emphasized the importance of blood conduction only. Today,it is known that dysfunction of the right ventricle has an impact on the morbidity and mortality of patients with chronic heart failure. Effort intolerance is one of the main features of this condition. AIM of this study was to assess the relationship between exercise capacity parameters (peak oxygen consumption (VO2) and the minute ventilation-carbon dioxide production relationship (VE/VCO2)) and two-dimensional speckle-tracking echocardiography (2D-STE) and three-dimensional echocardiography (3DE) imaging of right ventricular (RV) function in HF patients with reduced ejection fraction (EF). MATERIAL AND METHODS: This cross-sectional study included 54 p
...
atients with diagnosed ischemic LV systolic dysfunction (LVEF <40%) divided in subgroups based on proposed values of analyzed cardiopulmonary exercise testing (CPET) variables: VO2 peak ≤ 15 ml/kg/min, VO2 peak > 15 ml/kg/min, VE/VCO2 slope < 36 and VE/VCO2 slope ≥ 36. All patients underwent a physical examination, laboratory testing, conventional echocardiography, 2D-STE, 3DE and CPET. RESULTS: RV fractional area change (FAC), tricuspid annular plane systolic excursion (TAPSE), 2D RV global longitudinal strain (2D RV GLS), 3D RV EF were significantly decreased and RV basal diameter (BD), systolic pulmonary artery pressure (SPAP), ratio between tricuspid flow and tissue Doppler derived e' of the lateral tricuspid annulus (TV E/e') were significantly increased in the subgroups of subjects with poorly HF prognosis. There was significant positive correlation between the peak VO2 values and TAPSE, 2D RV GLS, 3D RV SV, and 3D RV EF, and significantly inverse correlation with VE/VCO2 slope...
Faculty:
Универзитет у Београду, Медицински факултет
Date:
30-09-2019
Keywords:
desna komora / right ventricle / right atrium / heart failure / 3D-echocardiography / desna pretkomora / srčana slabost / 3D ehokardiografija / kardiopulmonalni test fizičkim opterećenjem / cardiopulmonary exercise testing