Uloga porodice i dimenzija ličnosti u razvoju depresije povezane sa rođenjem deteta
The role of family and personality dimensions in the development of depression associated with childbirth
Author
Nikolić, Sanja
Mentor
Lečić-Toševski, Dušica
Committee members
Totić-Poznanović, Sanja
Mihajlović, Goran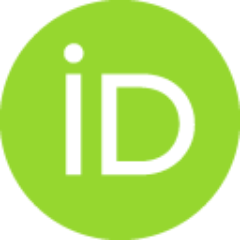 Miljević, Čedo

Abstract
Istraživanja ukazuju da pored dimenzija ličnosti i stilova ranog vezivanja za roditelje u detinjstvu i disharmonični bračni odnosi mogu biti faktori rizika za razvoj depresije povezane sa roditeljstvom. U kliničkoj praksi zapaža se da sve veći broj parova dolazi na porodičnu terapiju u periodu tranzicije u roditeljstvo, kao i žena kojima je potreban medicinski tretman u periodu trudnoće i puerperijuma. Takav trend otvorio je mnoga etiološka, klinička i prognostička pitanja i dileme koje će biti predmet ovog rada. Ciljevi istraživanja su utvrđivanje povezanosti bazičnih dimenzija ličnosti, obrazaca emocionalne privrženosti u primarnoj porodici i percepcije kvaliteta partnerskog odnosa sa depresijom povezanom sa rođenjem deteta. U istraživanju su primenjeni sledeći instrumenti: Bekov inventar depresivnosti (Beck i sar., 1961) (koristi se kao mera samoprocene nivoa depresivnih simptoma); NEOPI- R (Costa i Mc Crae, 1992) (upinik samoprocene za određivanje pet bazičnih dimenzija ličnosti: N
...
euroticizam, Ekstroverzija, Otvorenost, Saradljivost i Savesnost; Inventar odnosa sa roditeljima (Parker i sar., 1979) (meri stilove roditeljstva retrospektivnom procenom od strane ispitanika); Skala za procenu dijadne prilagođenosti (Graham i Spanier, 1974) (upitnik za procenu prilagođenosti u partnerskom odnosu kao jedan od aspekata kvaliteta bračne relacije). Rezultati: na osnovu t testa nije utvrđeno postojanje razlike po grupama ni na jednom faktoru ličnosti između dveju grupa ispitanica. Na osnovu analize percepcije partnerskih relacija doživljaj partnerskih relacija u grupi depresija povezanih sa roditeljstvom je nešto bolji nego u grupi depresija nepovezanih sa roditeljstvom. Konkretnije, zadovoljstvo i doživljaj zajedništva bili su bolji u grupi depresija povezanih sa roditeljstvom, dok u proceni konsenzusa sa partnerom i međusobne razmene nije bilo razlika između grupa...
Research studies indicate that apart from personality dimensions and styles of early parent-child ties marital disharmonious relationships may be risk factors for the development of depression associated to parenting. It is evident from clinical practice that an increasing number of couples seek family therapy in the period of transition to parenting, but also women who need medical treatment during the period of pregnancy and puerperium. This trend has opened numerous etiological, clinical and prognostic questions and dilemmas that will be the subject of the present research. The objectives of this research were to determine the connections between basic personality dimensions, patterns of emotional attachments in primary family and perceptions of the quality of partner relationships with depression associated with childbirth. The following instruments were used: Beck's Depression Inventory (Beck et al, 1961) was used to measure self-assessment of the level of depression symptoms, NEO
...
-PI-R (Costa and McCrae, 1992) self-descriptive questionnaire for measuring five basic personality dimensions: Neuroticism, Extraversion, Openness, Cooperativeness and Conscientiousness. The inventory of parental bonding (Parker, Tupling and Brown, 1979) was used to measure the styles of parenting by patients' retrospective assessment; the Dyadic Adjustment Assessment Scale (Graham Spanier, 1974) is the questionnaire for the assessment of adjustment in partner relationship as one of the aspects of the quality of marital relationship. Results: Based on the t-test no difference was determined between the two groups of female participantes according to any of personality factor. Based on the analyses of perception of partner relationships, the perception of partner relationships in the group of depressions associated with parenting is slightly better than among the group of depressions that are not associated with parenting...
Faculty:
Универзитет у Београду, Медицински факултет
Date:
20-09-2019
Keywords:
postpartalna depresija / postpartum depression / perinatalna psihjatrija / rođenje deteta / emocionalna privrženost / partnerski odnos / dimenzije ličnosti / perinatal psychiatry / birth / attachment / partner relationship / personality dimensions