Uloga polimorfizama gena za endotelnu azot-oksid sintetazu, katehol-O-metil transferazu, glutation S transferazu M1 i T1 i ekspesija proinflamatornih citokina u pojavi preeklampsije
Role of endothelial nitric-oxide synthase, catechol-O-methyl transferase and glutathion S transferase M1 and T1 gene polymorphisms and proinflammatory cytokine expression in preeclampsia development
Author
Šljivančanin Jakovljević, Tamara
Mentor
Kontić-Vučinić, Olivera
Committee members
Milašin, Jelena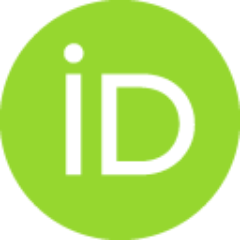 Miković, Željko
Novaković, Ivana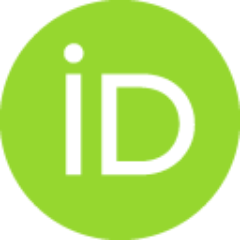 Nikolić, Dimitrije

Abstract
o za trudnoću. Glavni je uzročnik maternalnog i perinatalnog morbiditeta i mortaliteta širom sveta. Loša placentacija, sa neadekvatnim remodelovanjem spiralnih arterija, posledičnom hipoksijom i ishemijom, i pojavom endotelne disfunkcije, dalje indukuje različite patofiziološke mehanizme koji doprinose razvoju preeklampsije. Smatra se da je oksidativni stres jedan od faktora rizika za pojavu preeklampsije. Glutation S-transferaze (GST) su porodica antioksidantnih enzima čije smanjenje aktivnosti je povezano sa pojavom oksidativnog stresa. Delecioni polimorfizmi gena za GST T1 i M1 dovode do odsustva enzima i samim tim izostanka enzimske aktivnosti. Dosadašnje studije o povezanosti ovih polimorfizama i preeklampsije nisu dale jasne zaključke. Endotelna azot oksid sintetaza (eNOS) odgovorna je za sintezu azot oksida (NO), čiji snižen nivo dovodi do pojave hipertenzije, aktivacije koagulacije i endotelne disfunkcije. Poslednjih dvadesetak godina brojne studije su pokušale da dovedu u vezu
...
prisustvo tri najčešća polimorfizma u genu za eNOS sa pojavom preeklampsije (G894T – Glu298Asp; VNTR 4b/a; T-786C), ali su mišljenja o njihovoj ulozi takođe podeljena. Katehol O-metiltransferaza (COMT) je enzim koji u placenti učestvuje u razgradnji kateholnih estrogena, sa glavnim produktom 2-metoksiestradiolom (2-ME). On inhibiše hipoksija inducibilni faktor 1α (HIF-1α) čija je uloga regulisanje ćelijskog odgovora na hipoksiju. COMT Val108/158Met polimorfizam, doveden je u vezu sa povećanim rizikom za pojavu preeklampsije. Endotelna disfunkcija može da prouzrokuje poremećaj ravnoteže između proinflamatornih (TNF-α, interleukin (IL)-1β, IL-6) i antiinflamatornih citokina. Povećana produkcija proinflamatornih citokina deluje tako što ugrožava uteroplacentarnu perfuziju i dovodi do vaskularnog oštećenja. Cilj istraživanja: Ovo istraživanje je imalo za cilj da odredi učestalost delecionih polimorfizama gena za GST T1 i M1, tri polimorfizma gena za eNOS (G894T, T-786C, 4b/a VNTR) i Val158Met polimorfizam gena za COMT u grupi preeklampsija i nekomplikovanih trudnoća, kao i eventualno postojanje razlike u distribuciji genotipova i alela analiziranih polimorfizama...
disorder. It is the leading cause of maternal and perinatal morbidity and mortality worldwide. Poor placentation, along with inadequate spiral artery remodeling, hypoxia and ischemia, and endothelial dysfunction, leads to different pathophysiological mechanisms that contribute to preeclampsia development. One of the proposed contributing factor is oxidative stress. Glutathione S-transferases are important detoxifying enzymes and their decreased activity is related to oxidative stress occurence. Deletion polymorphisms in GST T1 and M1 genes lead to absence of enzyme synthesis and loss of enzymatic activity. A relatively small number of studies dealing with the association of these polymorphisms and preeclampsia has been conducted, with rather inconclusive results. Endothelial nitric oxide synthase (eNOS) produces nitric oxide (NO). Decreased NO levels lead to hypertension, activation of coagulation and endothelial dysfunction. Numerous studies have tried to explain the relationship betw
...
een three most common polymorphisms in eNOS gene (G894T – Glu298Asp; VNTR 4b/a; T-786C) and preeclampsia development, with conflicting results. Catechol O-methyltransferase (COMT) is an enzyme participating in the metabolism of cathehol oestrogens in placenta. Its main product, 2-methoxyoestradiol (2-ME), inhibits hypoxia inducible factor 1α (HIF-1α) which regulates cellular response to hypoxia. COMT Val108/158Met polymorphism is associated with increased risk for preeclampsia. Endothelial dysfunction may be the cause of imbalance between pro- (TNF-α, interleukin (IL)-1β, IL-6) and anti-inflammatory cytokines. Increased production of proinflammatory cytokines leads to decreased uteroplacental perfusion and vascular damage. Aims: The aims of this study were to determine the incidence of deletion polymorphisms in GST T1 and M1 genes, three polymorphisms in eNOS (G894T, T-786C, 4b/a VNTR) and Val158Met polymorphism in COMT genes in preeclampsia and normal pregnancy groups, and possible differences in the distribution of theirs genotypes and alleles...
Faculty:
Универзитет у Београду, Медицински факултет
Date:
25-09-2019
Projects:
Keywords:
Preeklampsija / Pre-Eclampsia / Genetic / Glutathione S-transferase T1 / glutathione S-transferase M1 / Nitric Oxide Synthase Type III / Catechol O-Methyltransferase / Polymorphism / Glutation S-transferaza T1 / Glutation S-transferaza M1 / Azot oksid sintetaza tip III / Katehol O-metiltransferaza / Genski polimorfizam / Faktor nekroze tumora-alfa / Interleukin-1beta / Interleukin-6 / zapaljenje / Tumor Necrosis Factor-alpha / Interleukin-1beta / Interleukin-6 / inflammation