Povezanost akutnih uroloških i digestivnih komplikacija i doznih parametara konformalne i intenzitet-modulisane postoperativne radioterapije karcinoma grlića materice
Correlation between acute genitourinary and gastrointestinal toxicity and dosimetric parameters of conformal and intensity - modulated postoperative radiotherapy of cervical cancer
Author
Marjanović, Dragoslava
Mentor
Plešinac-Karapandžić, Vesna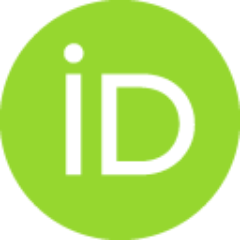 Committee members
Nikitović, Marina
Đurđević, Srđan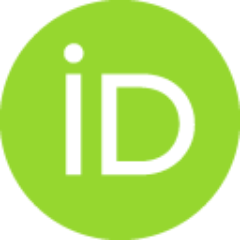 Stojanović-Rundić, Suzana

Abstract
Postoperativna radioterapija smanjuje pojavu recidiva karcinoma grlića materice kod pacijentkinja sa srednjim i visokim patološkim faktorima rizika, ali komplikacije lečenja mogu uticati na kvalitet života. Obzirom na visoke stope preživljavanja kod ranih stadijuma bolesti, kvalitet života je veoma važan kod ovih pacijentkinja. Tehnološki napredak poslednjih decenija doveo je do razvoja modernih, veoma preciznih konformalnih radioterapijskih tehnika. Baziraju se na imidžing tehnikama (CT, MRI i PET), uz upotrebu kompjuterskih sistema za planiranje radioterapije i linearnih akceleratora sa sistemom multileaf kolimatora (MLC). Intenzitetom-modulisana radioterapija (IMRT) je napredni oblik standardne trodimenzionalne konformalne radioterapije (3DCRT), koja omogućava precizno ozračivanje ciljnog volumena uz bolju poštedu okolnih organa od rizika. Ciljevi ovog istraživanja su: evaluacija i poređenje dozimetrijskih parametara za ciljne volumene i organe od rizika IMRT i trodimenzionalne konf
...
ormalne radioterapije, evaluacija akutne genitourinarne, gastrointestinalne i hematološke toksičnosti ovih pacijentkinja, i procena uticaja dozimetrijskih parametara i konkomitantne hemoterapije na akutnu toksičnost. Metode: U ovo istraživanje je uključeno ukupno 95 pacijentkinja. Kod 45 pacijentkinja sa ranim operabilnim karcinomom grlića materice, UICC stadijuma I-III, sprovedena je postoperativna eksterna IMRT sa dozom 40-45 Gy u 22-25 frakcija. U kontrolnoj grupi od 50 pacijentkinja sprovedena je 3DCRT. Brahiterapija je primenjena kod svih pacijentkinja, jednom nedeljno ukupnom dozom od 18-24 Gy. Prema patohistološkim faktorima rizika, pacijentkinje su imale i konkomitantnu hemoterapiju Cisplatinom (40 mg/m2), uniformno po grupama...
Postoperative radiotherapy reduce recurrence of cervical cancer in patients with intermediate and high-risk pathological factors, but might affects quality of life due to toxicity. According to high overall survival rates, the quality of life is very important in this patients. Technological advances of the last decades have led to the development of modern, highly precise conformal radiotherapy techniques. They are based on imaging techniques (CT, MRI and PET), computer systems for radiotherapy planning and linear accelerators with multileaf collimator system (MLC). Intensity-modulated radiotherapy (IMRT) is an advanced form of standard three-dimensional conformal radiotherapy (3DCRT), which enables precise conformation of radiation dose to target volume with better sparing surrounding organs at risk. Our goals in this research are: evaluate and compared IMRT and three-dimensional conformal radiotherapy dosimetric parameters for target volumes and organs at risk, evaluate acute genito
...
urinary, gastrointestinal and hematologic toxicity in this patients, and estimate influence of dosimetric parameters and concomitant chemotherapy on acute toxicity. Methods: This research included a total of 95 patients. A 45 patients with early, operable cervical cancer UICC stage I-III, underwent postoperative external beam IMRT with 40-45 Gy in 22-25 fractions. The control group of 50 patients was treated with 3DCRT. Brachytherapy was applied to all patients with dose of 18-24 Gy, once weekly. According to patohistologic risk factors some of patients also had concomitant Cisplatin chemotherapy (40 mg/m2). An analysis of dosimetric parameters for target volume coverage and organs at risk was performed and compared between two external beam radiotherapy techniques...
Faculty:
Универзитет у Београду, Медицински факултет
Date:
27-09-2019
Keywords:
karcinom grlića materice / cervical cancer / postoperative radiotherapy / intensity-modulated radiotherapy / 3D conformal radiotherapy / dosimetric parameters / acute toxicity / postoperativna radioterapija / intenzitet-modulisana radioterapija / 3D konformalna radioterapija / dozno-volumni parametri / akutna toksičnost