Повреде и окружење путника као основа за дизајн аутобуса са аспекта безбедности и комфора
Injuries and surrounding of passengers as a basis for the design of buses from the aspect of safety and comfort
Author
Сремчевић, Владимир
Mentor
Жуњић, Александар
Committee members
Милановић, Драган Д.
Мисита, Мирјана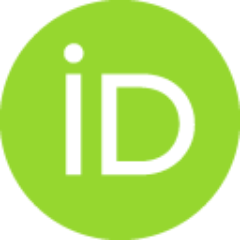 Стојиљковић, Евица
Чичевић, Светлана

Abstract
Предмет ове докторске дисертације је ергономска процена постојећих дизајнерских решења ентеријера аутобуса за градски превоз путника, у смислу комфора и безбедности...
The subject of this doctoral dissertation is the ergonomic assessment of the existing interior design solutions of buses for city passenger transport in terms of comfort and safety. In connection with this, based on the character of passenger injuries in buses and the analysis of the environmental conditions in the space intended for the accommodation of passengers, it was necessary to obtain information that would serve to ergonomic and other designers as the basis for finding new solutions for the interior design of buses, which are more comfortable and safer than existing ones. In relation to this, the survey started with the analysis of passenger injuries in buses for city transport on the territory of Belgrade. The results of the conducted research showed that passenger injuries were also possible without collision effects, i.e. when there was no interaction of buses with other objects. The study covered the territory of the city of Belgrade for a period of three years and represe
...
nts the first analysis of this type that was realized in Serbia. Then a tool was designed in the form of a questionnaire that enabled the collection of data on officially unregistered passenger injuries in urban transport buses. On the basis of this original questionnaire, a survey was carried out, which showed that there is a certain percentage of injuries that remain formally not recorded, which potentially can indicate safety omissions in the design of the interior of buses. Subsequently, a complex study of the environmental conditions in the buses for the city transport of passengers was carried out. This research included parameters such as noise, lighting, thermal environment and dustiness in buses. The research included both measurement and assessment of the physical parameters of the environment, as well as the assessment of the conditions of the environment by the passengers. In order to evaluate the conditions of the environment by passengers, tools were used in the form of questionnaires, which contained original elements that were not previously used in research of this type...
Faculty:
University of Belgrade, Faculty of Mechanical Engineering
Date:
28-09-2018
Keywords:
Ergonomics / city buses / comfort / safety / injuries of passengers.