Uticaj omega-3 masnih kiselina iz različitih dijetarnih izvora na faktore rizika za razvoj kardiovaskularnih bolesti kod ispitanika srednjih godina
Effect of omega-3 fatty acids from different dietary sources on cardiovascular risk factors in average middle-aged subjects
Author
Đuričić, Ivana D.
Mentor
Šobajić, Slađana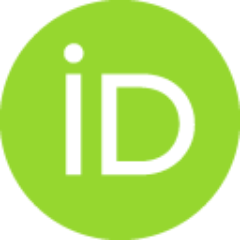 Committee members
Kotur-Stevuljević, Jelena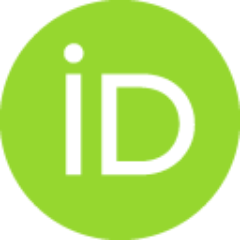 Mazić, Sanja

Abstract
Za n-3 polinezasićene masne kiseline (PMK) postoji veliki broj prikupljenih podataka da deluju u okviru svojih fizioloških uloga preko više različitih mehanizama povoljno na različite faktore rizika za razvoj kardiovaskularnih bolesti (KVB). U brojnim studijama unos dugolančanih n-3 PMK pokazao je povoljne efekte na modulaciju ćelijske fluidnosti, funkciju membranskih proteina, aktivaciju transkriptornih faktora, profil lipida seruma, markere inflamacije kao i na vaskularnu reaktivnost i funkciju trombocita. Uloga dugolančanih n-3 PMK, pre svega eikozapentaenske (EPA) i dokozaheksaenske (DHA), smatra se veoma značajnom u održavanju homeostaze brojnih fizioloških procesa, tako da je pre deset godina uveden u praksu novi biomarker rizika od KVB "omega-3 indeks", koji se zasniva upravo na zasićenosti organizma ovim masnim kiselinama. Ciljevi ove studije bili su procena sastava masnih kiselina i sadržaja n-3 masnih kiselina dugog lanca u uobičajenim dijetarnim izvorima ovih masnih kiselina
...
; ispitivanje efekata n-3 masnih kiselina dugog lanca iz dva odabrana dijetarna izvora (losos i riblje ulje standardizovanog sastava u kapsulama) u količinama koje odgovaraju važećim dijetarnim preporukama na faktore rizika za razvoj KVB kod ispitanika srednjih godina oba pola sa umerenom dislipidemijom (sastav masnih kiselina u lipidima eritrocita, trombocita i plazme, ispitivanje profila lipida plazme, ispitivanje parametara oksidativnog stresa i ispitivanje parametara sistemske inflamacije). Dijetarna intervencija je dizajnirana kao randomizovana, ukrštena studija. Ispitanici su po slučajnom izboru podeljeni u dve grupe koje su konzumirale dimljeni losos dva puta nedeljno (274 mg EPA + 671 mg DHA/dan) ili komercijalni suplement ribljeg ulja 396 mg EPA + 250 mg DHA/dan) tokom 8 nedelja. Nakon perioda od 6 meseci ispitanicima su zamenjene intervencije. Analizom različitih vrsta rečne i morske ribe kao najznačajnijih izvora n-3 PMK utvrđeno je da rečne ribe imaju relativno nizak sadržaj lipida u odnosu na morske. Najveći sadržaj n-3 PMK, EPA i DHA nađen je u morskim vrstama skuši sardini i lososu. Sadržaj i odnos EPA i DHA u većini analiziranih dijetetskih suplemenata se razlikovao u odnosu na količinu i odnos u prirodnim izvorima...
It is widely accepted that n-3 polyunsaturated fatty acids (PUFA), especially long chain (LC) eicosapentaenoic (EPA, 20:5 n-3) and docosahexaenoic acid (DHA, 22:6 n-3), posses several physiological roles in human organism that can explain their positive impact on cardiovascular events. In numerous human studies dietary intake of LC n-3 PUFAs has shown modulating effects on membrane fluidity, membrane protein function, transcription factor activation, lipid mediator synthesis, and inflammatory markers as well as on vascular reactivity and platelet function. Through these modulating functions LC n-3 PUFAs exert beneficial effects on cardiovascular risk factors. Because of EPA and DHA importance in maintaining the homeostasis of numerous physiological processes, so-called "omega-3 index" was proposed as a new risk factor for cardiovascular disease ten years ago. The aim of this study was to compare the main dietary sources of n-3 PUFA, such as marine or freshwater fish and fish oil dietar
...
y supplements regarding their fatty acid profile; further to investigate the relationship between recommended intake of n-3 fatty acids from oily fish or fish oil supplements and selected cardiovascular risk markers in healthy middle-aged subjects with moderate dyslipidemia (including plasma, erythrocyte and platelets fatty acid profile, blood lipid parameters, circulating inflammatory markers and oxidative stress parameters). Participants were randomised to receive salmon (oily fish) providing 274 mg EPA + 671 mg DHA/day or commercial fish oil supplement providing 396 mg EPA + 250 mg DHA/day in cross-over trial over 8 weeks period separated by the 6 months washout period. The analysis of different species of freshwater and marine fish as a major sources of n-3 PUFA showed that freshwater fish had relatively low content of lipids compared to the marine species. The highest content of n-3 PUFA, EPA and DHA was found in marine species, sardine, mackerel and salmon. A common ratio of EPA/DHA in most of analyzed dietary supplements was 3:2, while DHA was presented in a higher amount in all fish samples compared to EPA...
Faculty:
Универзитет у Београду, Фармацеутски факултет
Date:
12-07-2014
Projects:
Keywords:
n-3 masne kiseline / n-3 fatty acids / fish and fish oil supplements / circulating inflammatory markers / oxidative stress / cardiovascular disease and risk factors / riba i suplementi ribljeg ulja / cirkulatorni inflamatorni markeri / oksidativni stres / kardiovaskularne bolesti i faktori rizika