Utvrđivanje stepena genetičke homozigotnosti i varijabilnosti i učestalost polimorfizama TRPV1 i KCC2 gena kod osoba sa febrilnim napadima
Determination degree of genetic homozygosity and variability and frequency in polymorphisms of TRPV1 and KCC2 gene in individuals with febrile seizures
Author
Dimitrijević, Sanja
Mentor
Nikolić, Dimitrije
Committee members
Cvjetićanin, Suzana
Novaković, Ivana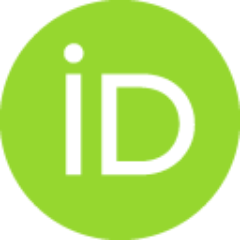 Jekić, Biljana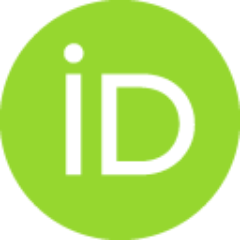 Vidović, Stojko

Abstract
Febrilni napadi (FN) predstavljaju najĉeńće neurolońko oboljenje u detinjstvu. Upravo zbog visoke incidence obolevanja, uzrasta koji obuhvataju i tendencije ponavljanja, predstavljaju svojevrstan izazov u pedijatrijskoj praksi. Etiologija FN je i dalje predmet brojnih istaņivanja i poznato je da moņe zavisiti od genetske predispozicije. Cilj Cilj istraņivanja je bio analizirati povezanost polimorfizama TRPV1 i KCC2 gena sa pojavom FN i odrediti stepen genetiĉke homozigotnosti i varijabilnosti kod dece sa FN i u kontrolnoj grupi ispitanika. Materijal i metode U studiju je bilo ukljuĉeno 150 pacijenata sa dijagnostikovanim FN koja su podeljena u ĉetiri grupe: jednostavni febrilni napadi (JFN), sloņeni febrilni napadi (SFN), deca sa epilepsijom (EFN) i deca bez epilepsije (BFN). Nakon kliniĉkog i neurolońkog pregleda, utvrĊivano je prisustvo homozigotno-recesivnih osobina (HRO) uz pomoć HRO testa. Kontrolnu grupu ĉinilo je 121 "zdravo " dete iz iste populacije, sliĉnog uzrast i pola. U is
...
pitivanim grupama sprovedena je analiza genskih polimorfizama u genima KCC2 i TRPV1. Rezultati Genotip CC polimorfizma rs2297201 KCC2 gena je znaĉajno ĉeńće zastupljen u kontrolnoj grupi nego u grupi dece sa FN (p=0.003) kao i alel C ovog polimorfizma (p=0.045). TakoĊe, genotip CC rs2297201 polimorfizma KCC2 gena je statistiĉki znaĉajno vińe zastupljen u kontrolnoj grupi u odnosu na grupu dece sa SFN (p=0.000). Ustanovljeno je postojanje znaĉajnog uvećanja recesivne homozigotnosti i smanjene varijabilnosti za testirane genske lokuse ne samo u grupi pacijenata sa FN, već i u svim ispitivanim podgrupama dece (SFN, JFN, EPI, BFN) u poreĊenju sa kontrolnom grupom. Sa rastom stepena teņine ispoljenosti FN utvrĊeno je kako povećanje u stepenu recesivne homozigotnosti tako i smanjenje varijabilnosti za testirane lokuse. Zakljuĉak Dobijeni rezultati nam ukazuju da bi CT i CC genotipovi, kao i C alel rs2297201 polimorfizma KCC2 gena mogli biti predisponirajući faktor na nastanak FN, pre svega CT genotip. Znaĉajno uvećana recesivna homozigotnost kao i umanjena varijabilnost za ispitivane osobine kod osoba sa FN verovatno dovode organizam u specifiĉno stanje genetiĉko-fizolońke homeostaze koje bi moglo da predstavlja izvesnu predispoziciju za pojavu FN.
Febrile seizures (FN) are the most common neurological disease in childhood. It is precisely because of the high incidence of the disease, the age that includes the tendency of repetition, to pose a particular challenge in pediatric practice. The etiology of FN is still the subject of numerous studies and it is known that it can depend on genetic predisposition. The aim of the study was to determine the association of TRPV1 and KCC2 gene polymorphisms with the occurrence of FN and to determine the degree of genetic homozygity and variability in children with FN and in the control group of the examinees. Material and Methods. The study included 150 patients diagnosed with FN divided into four groups: simple febrile seizures (JFN), complex febrile seizures (SFN), children with epilepsy (EFN) and children without epilepsy (BFN). After clinical and neurological examination, the presence of homozygous-recessive characteristics (HRC) was determined using the HRC test. The control group consi
...
sted of 121 "healthy" children from the same population, of similar age and gender. In the examined groups, we analyzed genetic polymorphisms of KCC2 and TRPV1 genes. Results. The genotype CC polymorphism rs2297201 of the KCC2 gene is significantly more common in the control group than in the group of children with FN (p = 0.003) and allele C of this polymorphism (p = 0.045). Also, the genotype CC rs2297201 of the polymorphism of the KCC2 gene was statistically significantly higher in the control group compared to the group of children with SFN (p = 0.000). The existence of a significant increase in recessive homozygousness and reduced variability for the tested gene loci was established not only for a group of patients with FN, but also in all tested subgroups of children (SFN, JFN, EPI, BFN) compared to the control group. With the increase in the severity of FN expression, it was found that the increase in the degree of recessive homozygousness and the decrease in variability for the tested loci. Conclusion. The obtained results indicate that CT and CC genotypes, as well as C allel rs2297201 polymorphisms of the KCC2 gene, could be a predisposing factor in the development of FN, above all CT genotype. Significantly increased recessive homozygosity as well as reduced variability for the investigated characteristics in individuals with FN are likely to lead the organism to a specific state of geneticphysiological homeostasis which could pose a predisposition to the occurrence of FN.
Faculty:
Универзитет у Београду, Медицински факултет
Date:
06-09-2019
Keywords:
febrilni napad / febrile seizure / genski polimorfizam / KCC2 gen / TRPV1 gen / HRO test / gene polymorphism / KCC2 gene / TRPV1 gene / HRC test