Ispitivanje poštovanja prava na poverljivost u radu sa adolescentima među lekarima u primarnoj zdravstvenoj zaštiti
Study of the respect of confidentiality in adolescent health care among primary care phycisians
Author
Jeremić Stojković, Vida
Mentor
Turza, Karel
Committee members
Matejić, Bojana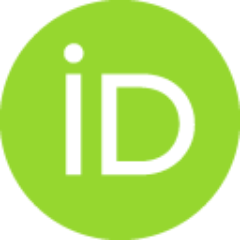 Bjegović, Vesna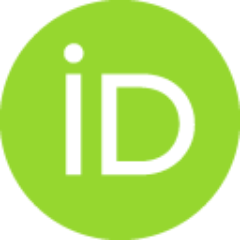 Bulat, Petar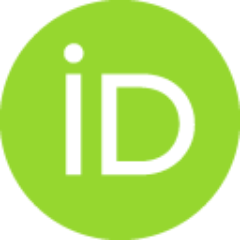 Ukropina, Snežana

Abstract
uključeni u zdravstvenu zaštitu adolescenata u vezi sa poštovanjem prava na poverljivost u oblasti reproduktivnog zdravlja i svojom ulogom u obezbeđivanju poverljivosti. Pored toga, ispitivani su faktori koji su u vezi sa odlukom lekara da obezbede pravo na poverljivost u zaštiti reproduktivnog zdravlja adolescenata. U svrhu ispitivanja znanja, stavova i ponašanja lekara konstruisan je i validiran novi instrument istraživanja – upitnik za anketiranje lekara o poštovanju prava na poverljivost u zaštiti reproduktivnog zdravlja adolescenata. Istraživanje je sprovedeno kao studija preseka. U istraživanju je korišćen kombinovani, kvalitativno-kvantitativni eksploratorni dizajnkoji sjedinjuje kvalitativnu i kvantitativnu metodologiju prikupljanja podataka. Prva faza je bila preliminarno kvalitativno istraživanje, kojim su se kroz intervjue sa manjim brojem ispitanika identifikovale ključne teme. Na osnovu rezultata kvalitativnog istraživanja, tj. identifikovanih tema razvijen je instrument z
...
a drugu fazu - kvantitativno istraživanje znanja, stavova i ponašanja na većem uzorku lekara. Kvalitativna studija je sprovedena u sedam domova zdravlja na teritoriji Beograda i Republičkom centru za planiranje porodice u okviru Instituta za zdravstvenu zaštitu majke i deteta Srbije "Dr Vukan Čupić", u periodu od marta do maja 2016. godine. Kriterijum za uključivanje u kvalitativnu studiju je bio da su ispitanici lekari uključeni u primarnu zdravstvenu zaštitu adolescenata u oblasti reproduktivnog zdravlja, dakle lekari zaposleni u u službi za zdravstvenu zaštitu školske dece i službi za zdravstvenu zaštitu žena. Uzorkovanje ispitanika je bilo svrsishodno, kako bi se obuhvatila što različitija, bogatija i kompleksnija viđenja i shvatanja ispitanika. Podaci u kvalitativnom istraživanju su prikupljani putem polustrukturisanih intervjua, tokom kojih je korišćen namenski osmišljen tematski vodič za intervjuisanje. Intervjui su trajali aproksimativno 60 minuta, i snimani su diktafonom uz dozvolu ispitanika. Zvučni zapisi intervjua doslovno su transkribovani. Transkripti intervjua predstavljali su jedinice za induktivnu kvalitativnu analizu sadržaja. Transkripti su inicijalno kodirani, a slično kodirani podaci organizovani su u kategorije i sub-kategorije...
The aim of this study was to assess knowledge, attitudes and practice regarding primary care physicians' confidentiality respect in adolescent reproductive health care, and their role in providing confidentiality. In addition, factors that affect physicians' decision to provide confidential health care to adolescents were explored. With the aim to assess knowledge, attitudes and practice of physicians the new instrument was constructed and validated – the questionnaire for surveying phyisicans regarding respect of confidentiality in adolescent reproductive health care. The study was organized as a cross-sectional study. A qualitative-quantitative mixed method was employed. Mixed methods combines qualitative and quantitative methodology of data collecting. The first phase was exploratory qualitative study, that identified the key topics through interviewing a small number of participants. Based on qualitative study results, an instrument for the second, quantitative phase was developed,
...
that was applied on a larger sample of participants. Qualitative study was conducted at the seven primary care institutions at the territory of Belgrade (Dom zdravlja Novi Beograd, Dom zdravlja Palilula, Dom zdravlja Stari grad, Dom zdravlja Savski venac, Dom zdravlja Lazarevac, Dom zdravlja Barajevo, Dom zdravlja Rakovica) and at the Republic center for Family Planning within the Institute of mother and child health care "Dr Vukan Čupić", in the period March-May 2016. The inclusion criteria for the qualitative study was that participants were included in the adolescent reproductive health care at the primary care level (physicians employed at the school children health department and women health department). The purposive sampling was applied, with the aim to include diverse, rich and complex perspectives and understandings of participants. Data in the qualitative study were gained through semi-structured interviews, with the use of purposefully designed interview guide. Interviews lasted aproximately 60 minutes, were audio-taped with the participants' permissions. Interview records were transcribed verbatim. Interview transcripts presented units for inductive qualitative content analysis. Transcripts were initially coded, and similarly coded data were organized into categories and sub-categories...
Faculty:
Универзитет у Београду, Медицински факултет
Date:
20-09-2019
Keywords:
pravo na poverljivost / confidentiality / adolescenti / primarna zdravstvena zaštita / reproduktivno zdravlje / kvalitativna studija / KAP studija / adolescents / primary health care / reproductive health / qualitative study / KAP study