Procena uticaja kvaliteta vazduha na pogoršanje alergijskog rinitisa i astme
Assessment of the air quality impact on allergic rhinitis and asthma exacerbation
Author
Kovačević, Gordana
Mentor
Tomić-Spirić, Vesna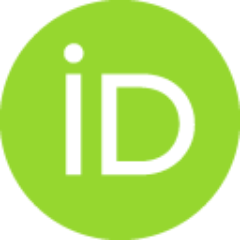 Committee members
Rašković, Sanvila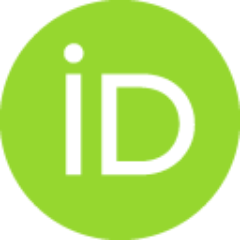 Janković, Janko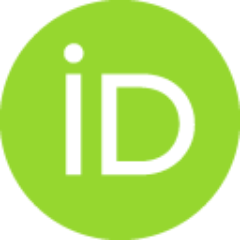 Stanković, Ivana

Abstract
Zdravstveni efekti zagađenja vazduha sve više se prepoznaju kao značajan problem javnog zdravlja. Prethodne studije su dokazale štetne efekte zagađivača vazduha na tok i prognozu akutnih i hroničnih bolesti kod odraslih i dece. Epidemiološki dokazi koji se odnose na povezanost kratkotrajnom izlaganju česticama sa aerodinamičkim prečnikom od 10 μm ili manjim (PM2.5-10), čađi, ukupnim suspendovanim česticama, ozonu (O3), azot dioksidu (NO2), sumpor dioksidu (SO2) i ugljen monoksidu (CO) sa zdravstvenim efektima su značajni. Posebna pažnja je usmerena na respiratorni sistem, koji je prvi kontakt sa zagađivačima vazduha. Uticaj zagađenja vazduha na hronične respiratorne bolesti, kao što su hronična opstruktivna plućna bolest i astma, je dobro dokumentovan. Globalni porast prevalencije alergijskih bolesti je od velikog značaja, posebno u zemljama u razvoju i jaki epidemiološki dokazi podržavaju vezu između zagađenja vazduha i pogoršanja astme i drugih alergijskih bolesti. Iako je globalni p
...
roblem zagađenja vazduha u svetu prepoznat, postoji samo nekoliko objavljenih studija o efektima zagađenja vazduha na zdravlje ljudi u Srbiji. Ciljevi. Glavni cilj ove studije bio je da se proceni kratkotrajni uticaj koncentracija zagađivača vazduha (NO2, SO2, PM2.5, PM10 i čađi) na pogoršanje alergijskog rinitisa (AR), alergijske astme i astme udružene sa AR u Užičkom regionu, zapadna Srbija. Metod. Primenjena je vremenski stratifikovana studija u kojoj je svaki pacijent bio sam sebi kontrola (engl. case-crossover study) čime je omogućeno da se ispita povezanost koncentracije aerozagađivača sa brojem poseta hitnim službama (HS) zbog pogoršanja AR (99), astme (179) i astme udružene sa AR (245) u regionu Užica (Užice, Sevojno i Kosjerić), u periodu 2012−2014. god. Podaci o posetama HS (ukupno 523) rutinski su prikupljani u Zdravstvenom centru Užice. Dnevne prosečne koncentracije respirabilnih čestica (PM2,5 i PM10), SO2, NO2 i čađi merene su u automatskim mernim stanicama za kvalitet atmosferskog vazduha. Unakrsni odnosi (UO) sa odgovarajućim 95% granicama intervala poverenja (IP) procenjeni su korišćenjem uslovne logističke regresije prilagođene potencijalnom uticaju vremenskih varijabli (temperatura, vlažnost i pritisak vazduha). Rezultati. Većina od 523 poseta HS zbog pogoršanja astme i AR uočena je kod mladih odraslih osoba od 18 do 34 godine (30,8%). Bilo je više poseta među ženama (62,5%) i tokom grejne sezone (76,3%)...
The health effects of air pollution are increasingly recognized as a major public health concern. Previous studies proved the harmful effects of air pollutants on the course and prognosis of acute and chronic diseases among adults and children. The epidemiological evidence relating short-term exposure to particulate matter with an aerodynamic diameter of 10 μm or less (PM2.5-10) and related metrics such as black carbon (BC) and total suspended particles, ozone (O3), nitrogen dioxide (NO2), sulfur dioxide (SO2) and carbon monoxide (CO) with health effects is substantial. Special attention is focused on the respiratory system, which is the first point of contact with air pollutants. The impact of air pollution on chronic respiratory diseases, such as chronic obstructive pulmonary disease and asthma is well documented. The global increase in the prevalence of allergic diseases is of great concern, especially in developing countries and strong epidemiological evidence supports a relationsh
...
ip between air pollution and exacerbation of asthma and other allergic diseases. Although the global problem of air pollution is recognized worldwide, there are only a few published studies on the effects of air pollution on human health in Serbia. Objectives. The main aim of this study was to assess the short-term effect of air pollutants (NO2, SO2, PM2.5, PM10, and BC) concentrations on the exacerbation of the allergic rhinitis, allergic asthma or asthma with coexisting allergic rhinitis in the Užice region, western Serbia. Method. A time-stratified case-crossover design was applied to the emergency department (ED) visits for exacerbations of allergic rhinitis (99), asthma alone (179) and asthma with allergic rhinitis (245) that occurred in Užice region (Užice, Sevojno and Kosjerić), Serbia, during the study period (2012−2014). Data about ED visits (523 in total) were routinely collected in the Health Center Užice. The daily average concentrations of particulate matter (PM2,5 and PM10), SO2, NO2, and BC were measured by automatic ambient air quality monitoring stations. Odds ratios (OR) and their corresponding 95% confidence intervals (CI) were estimated using conditional logistic regression adjusted for the potentially confounding influence of weather variables (temperature, humidity, and air pressure). Results. Most of 523 ED visits (30.8%) were in young adults 18−34 years of age. There were more visits among females (62.5%) and during the heating season (76.3%)...
Faculty:
Универзитет у Београду, Медицински факултет
Date:
16-09-2019
Keywords:
alergijski rinitis / allergic rhinitis / allergic asthma / air pollution / Serbia / alergijska astma / zagađenje vazduha / Srbija