Metalomika benignih i malignih oboljenja tiroidne žlezde
Metallomics of benign and malignant diseases of the thyroid gland
Author
Stojsavljević, Aleksandar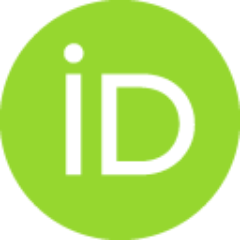 Mentor
Manojlović, Dragan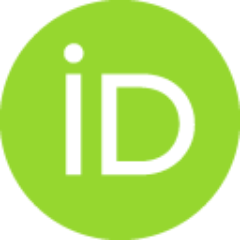 Committee members
Gavrović-Jankulović, Marija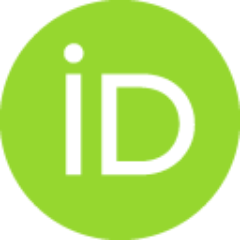 Borković-Mitić, Slavica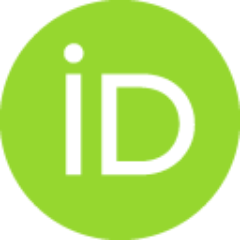 Paunović, Ivan
Rovčanin, Branislav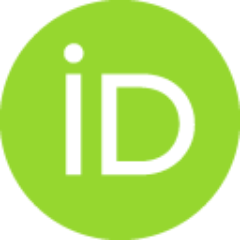 Abstract
Etiologija tiroidnih oboljenja je nedovoljno prouĉena i najnoviji literaturni podaci ukazuju da bi metali mogli da igraju kljuĉnu ulogu u patogenezi velikog broja poremećaja, ukljuĉujući i bolesti tiroidne ţlezde. S tim u vezi, cilj ove studije bio je da se odredi sadrţaj esencijalnih i toksiĉnih metala u zdravim tiroidnim tkivima (ZTT) i napravi komparativna analiza sa sadrţajem metala u tiroidnim tkivima sa dijagnostifikovanim benignim i malignim oboljenjima. Dodatni cilj studije bio je sagledavanje metalomike u zavisnosti od bioloških i kliniĉko-patoloških parametara, kao i pronalaţenje najznaĉajnijeg metala (ili njegovog odnosa sa drugim metalom) koji bi mogao da razdvoji ispitivane grupe i obezbedi informacije o molekulskoj osnovi patofizioloških promena ispitivane bolesti tiroidne ţlezde na tkivnom nivou. Uzorci tkiva za analizu metala sakupljeni su nakon operacije tiroidne ţlezde. U istraţivanju je uĉestvovalo 200 pacijenata, od toga 21 pacijent sa Hašimotovim tiroiditisom (HT),
...
62 pacijenta sa koloidnom strumom (KS), 36 pacijenata sa benignim tumorima (BT) i 81 pacijent sa malignim tumorima (70 sa papilarnim karcinomom, 8 sa folikularnim i troje sa medularnim karcinomom). Od svakog pacijenta sa dijagnostifikovanim tumorom uzorkovano je i ZTT sa najveće moguće udaljenosti od primarnog tumora, koji je bio jasno demarkiran (n = 117). U svakoj patologiji ispitan je sadrţaj metala u zavisnosti od pola, uzrasta, konzumiranja duvana i veliĉine tiroidnog nodusa. Metalomika papilarnog karcinoma tiroidne ţlezde dodatno je ispitana u zavisnosti od patohistološkog (PH) tipa tumora, prethodne istorije tiroidnog oboljenja u porodici, "TNM" klasifikacije, prisustva invazije tiroidne kapsule, intratiroidne multicentriĉne diseminacije i retrosternalnog tiroidnog rasta. Uzorci tkiva razoreni su mikrotalasnom digestijom i koncentracija elemenata, mangana (Mn), nikla (Ni), bakra (Cu), cinka (Zn), arsena (As), selena (Se), kadmijuma (Cd), olova (Pb), torijuma (Th) i uranijuma (U) odreĊena je metodom induktivno spregnute plazme sa masenom spektrometrijom (ICP-MS). Za kvantifikaciju metala ĉije su koncentracije bile veće od 10 μg/L dodatno je primenjena metoda induktivno spregnute plazme sa optiĉkom emisionom spektrometrijom (ICP-OES). Za obradu dobijenih podataka primenjene su uni- i multivarijantne statistiĉke metode. PronaĊeno je da je sadrţaj selena u ZTT bio znaĉajno smanjen (i do 15 puta) u poreĊenju sa drugim populacionim grupama širom sveta, na osnovu ĉega bi mogla da se istakne deficijencija selena u ispitivanoj grupi srpske populacije. UtvrĊeno je da patološka tiroidna tkiva imaju znaĉajno izmenjen sadrţaj velikog broja metala u poreĊenju sa ZTT...
The etiology of thyroid diseases is not very well clarified and the latest literature data indicated that metals could play a key role in the pathogenesis of a great number of disorders, including the thyroid gland diseases. In this regard, the aim of this study was to determine the content of toxic and essential metals in the healthy thyroid tissues (HTTs), as well as to compare the content of metals in tissues with diagnosed benign and malignant thyroid gland diseases. The further aim of this study was to investigate metallomics according to the biological-, clinical- and pathological-parameters, as well as to find the most significant metal (or its ratio to another metal) that could separate examined groups, as well as to provide additional information on the molecular basis of pathophysiological changes of the examined thyroid disease at the tissue's level. Tissue samples for metal analysis were collected after thyroid surgery. The study included 200 patients, of which 21 patients
...
with Hashimoto's thyroiditis (HT), 62 patients with colloid goiter (CG), 36 patients with benign tumors (BTs) and 81 patients with malignant tumors (70 with papillary carcinoma, 8 with follicular and three with medullary thyroid carcinoma). HTT was sampled from each patient with diagnosed tumor from the greatest possible distance from the primary tumor, which was well demarked (n = 117). In each pathology, the content of metals was investigated according to sex, age, smoking habits and goiter size. Metallomics of the papillary thyroid carcinoma (PTC) was further examined based on the pathohistological (PH) type of tumor, previous history of any thyroid disease in the family, TNM classification, capsular invasion, intrathyroid dissemination, and the retrosternal thyroid growth. Tissue samples were decomposed by microwave digestion and the concentration of elements, manganese (Mn), nickel (Ni), copper (Cu), zinc (Zn), arsenic (As), selenium (Se), cadmium (Cd), lead (Pb), thorium (Th) and uranium (U) was determined by inductively coupled plasma-mass spectrometry (ICP-MS). Inductively coupled plasma-optical emission spectrometry (ICP-OES) was additionally used to quantify metals with concentrations higher than 10 μg/L. Uni- and multivariate statistical methods were applied for data analysis. It was found that the content of selenium in the HTTs was significantly reduced (up to 15 times) compared to other population groups worldwide, which could highlight the deficiency of Se in the investigated group of Serbian population. It was estimated that pathological thyroid tissues had significantly altered metal's content when compared to the HTTs. The most altered metal's content was found in tissues of patients with the HT...
Faculty:
Универзитет у Београду, Хемијски факултет
Date:
25-09-2019
Keywords:
Tiroidna ţlezda / Thyroid gland / Metallomics / Benign/malignant disease / Etiopathogenesis of thyroid disease / Essential and toxic metals / ICP-OES / ICP-MS / Metalomika / Benigna i maligna oboljenja / Etiopatogeneza tiroidne bolesti / Esencijalni i toksiĉni metali / ICP-OES / ICP-MS