Varijabilitet srčane frekvencije i ekspresija ß-adrenergičkih receptora u kardiomiopatiji izazvanoj doksorubicinom
Heart rate variability and ß-adrenergic receptor gene expression in doxorubicin-induced cardiomyopathy
Author
Vasić, Marko S.
Mentor
Japundžić-Žigon, Nina
Committee members
Pravica, Vera
De Luka, Silvio
Bajić, Dragana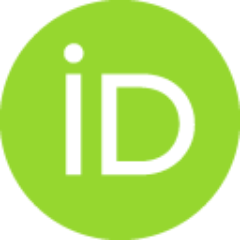 Abstract
Antraciklinski antibiotik doksorubicin pokazao se u višedecenijskoj kliničkoj praksi kao efikasan lek u terapiji brojnih maligniteta. Međutim, njegovu primenu ozbiljno sprečava pojava organske, a posebno srčane toksičnosti. Doksorubicinska kardiomiopatija razvija se najranije 30 dana, a nekada i nakon više godina od terapije doksorubicinom, rezistentna je na postojeću terapiju i ima veliku stopu smrtnosti. Premda su mehanizmi doksorubicinske kardiomiopatije dobro izučeni, još uvek ne postoje efikasna prevencija ni terapija. Zato je primena doksorbicina u kliničkoj praksi prihvatljiva samo uz stalni monitoring rada srca. U kardiološkoj praksi, varijabilitet srčane frekvencije (HRV) i senzitivnost arterijskog baroreceptorskog refleksa (sBRS) koriste se u prognostičke svrhe kod hipertenzije i ishemijske bolesti srca. U ovom radu ispitivani su dijagnostički i prognostički značaj HRV i sBRS za rànō otkrivanje kardiomiopatije prouzrokovane doksorubicinom i upoređivanje sa standardnim metodam
...
a – ehokardiografijom i serumskim markerima oštećenja kardiomiocita – srčanim troponinima. S obzirom na to da je uloga β-adrenergičkih receptora (β-AR) u nastanku srčane slabosti dobro poznata, pratili smo i ekspresiju srčanih β1- i β2-AR kod pacova tretiranih doksorubicinom, i poredili sa promenama HRV. Eksperimenti su izvedeni na odraslim mužjacima pacova Wistar soja, kojima je u femoralnu arteriju plasiran polietilenski kateter za registrovanje hemodinamskih parametara i uzorkovanje krvi. Eksperimentalnoj (DOX, n = 50) grupi, aplikovan je doksorubicin u kumulativnoj dozi od 15 mg/kg. Kontrolnoj grupi (CONT, n = 18) aplikovan je fiziološki rastvor u istoj zapremini. Procenjivana je opšta toksičnost doksorubicina i praćeni su hemodinamski ehokardiografski paramentri: pre tretmana, 35. dana (DOX35) i 70. dana (DOX70) nakon aplikacije doksorubicina. HRV analiziran je upotrebom nekoliko metóda: spektralne analize (Hilbert-Huangova transformacija), Poenkareovih dijagrama, aproksimativne entropije i entropije uzorka...
Anthracycline antibiotic doxorubicin, used in clinical practice for several decades, has been shown as effective antineoplastic drug. Unfortunately, its usage is hindered due to multiple organotoxicity and especially cardiac toxicity. Doxorubicin-induced cardiomyopathy may develop 30 days, or even several years after following treatment. It is resistant to treatment, and has very high mortality rate. Although the mechanisms of doxorubicin-induced cardiomyopathy are well studied, there are still no effective treatment and prevention. Hence, the usage of doxorubicin in clinical practice is acceptable merely under close monitoring of cardiac function. In cardiology practice, heart rate variability (HRV) and baroreflex sensitivity (sBRS) are used as prognostic markers in hypertension and ischemic heart disease. Herein, we evaluated and compared diagnostic and prognostic values of HRV and sBRS in doxorubicin-induced cardiomyopathy to standard echocardiographic and serum cardiac troponin T a
...
nd I methods. In addition, considering the pathophysiological role of β-adrenergic receptors (β-AR) in heart failure, we scrutinised the expression of β1- and β2-AR in doxorubicin-induced cardiomyopathy and its association to HRV changes. Experiments were performed on adult male Wistar rats, replete with femoral arterial catheter for blood pressure recording and blood sampling. Doxorubicin (DOX, n = 50) or saline (CONT, n = 18) were applied to rats in cumulative dose of 15 mg/kg (i.p.). General toxicity, cardiovascular hemodynamics and echocardiography were assessed before treatment, 35 days and 70 days after treatment. HRV and blood pressure variability (BPV) were evaluated by several methods (Hilbert-Huang frequency analysis, Poincaré plots, approximate entropy and sample entropy). The sequence method was used to evaluate sBRS. Levels of cardiac troponin T and I were measured by ECLIA method. β1-AR and β2-AR gene expression was measured by RT-qPCR...
Faculty:
Универзитет у Београду, Медицински факултет
Date:
18-09-2019
Projects:
Keywords:
doksorubicin / doxorubicin / varijabilitet srčane frekvence / senzitivnost barorefleksa / ekspresija β-adrenergičkih receptora / heart rate variability / baroreflex sensitivity / β-adrenergic receptor expression