Procena efekata modifikovane ultrafiltracije u pedijatrijskoj kardiohirurgiji
Evaluation of the importance of modified ultrafiltration in pediatric cardiac surgery.
Doktorand
Milovanović, Vladimir
Mentor
Ilić, Slobodan
Članovi komisije
Soldatović, Ivan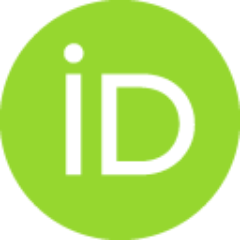 Putnik, Svetozar
Stajević, Mila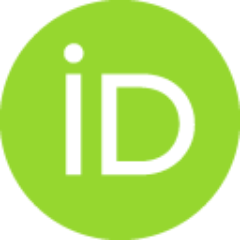 Redžek, Aleksandar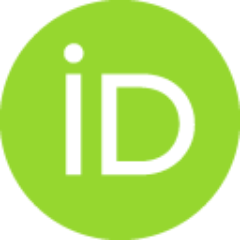 Sažetak
Kardiopulmonalni bajpas (KPB), pogotovo u pedijatrijskoj kardiohirurgiji, je značajan uzrok postoperativnog morbiditeta. Pedijatrijski pacijenti, zbog primene KPB-a, razvijaju snažnu sistemsku inflamatornu reakciju koja rezultira povećanom propustljivošću kapilara i multiorganskom disfunkcijom. Ultrafiltracija, tokom i posle KPB-a, je značajna tehnika u borbi protiv neželjenih efekata KPB-a. Modifikovana ultrafiltracija (MUF) je u prethodnim godinama postala široko prihvaćena tehnika ultrafiltracije u pedijatrijskoj kardiohirurgiji. Ova studija ima za cilj da ispita da li primena MUF, kao dela kombinovane strategije ultrafiltracije (sa konvencionalnom ultrafiltracijom), ima uticaj na parametre kliničkog stanja ranog postoperativnog toka dece operisane zbog urođenih srčanih mana, a u uslovima smanjene upotrebe hipotermije i smanjenja stepena hemodilucije. Materijal i metode: Studija je obuhvatila 98 uzastopnih pedijatrijskih pacijenata (velika kohorta) telesne mase do 12 kg, sa urođenim
...
srčanim manama koji su podvrgnuti kardiohirurškoj korekciji upotrebom KPB-a. Pacijenti su podeljeni u u dve grupe na osnovu sprovedene procedure (MUF i Non MUF), a posebna pažnja je posvećena pacijentima telesne mase do 5 kg ( mala kohorta, 49 pacijenata). Standardizovani institucionalni anesteziološki i perfuzioni protokoli su primenjeni kod sve operisane dece. Izostanak MUF u non MUF grupi je bila jedina razlika u perfuzionoj praksi operisanih pacijenata. Rezultati: Post filtracioni hematokrit je bio statistički značajno veći u MUF grupi obe kohorte (velika kohorta p= 0.001; mala kohorta p=0.04). U postoperativnom toka pacijenti MUF grupe ređe su zahtevali transfuziju deplazmatisanih eritrocita (velika kohorta p=0.01; mala kohorta cohort p=0.07), ali su češće primali sveže smrznutu plazmu (velika kohorta p=0.04; mala kohorta p=0.05). Među grupama obe kohorte nije bilo razlike u hemodinamskom statusu, postoperativnoj drenaži, brojnim respiratornim parametrima i dužini mehaničke ventilacije, dužini boravka u odeljenju intenzivne nege i dužini hospitalizacije. Zaključak: Ukoliko konvencionalana ultrafiltracija obezbedi adekvatnu hemokoncentraciju, MUF ne rezultira pozitivnim efektima, osim smanjene potrebe za postoperativnom transfuzijom krvi. Sa druge strane, MUF uzrokuje veću primenu sveže smrznute plazme u postoperativnom periodu. Od naročitog interesa je da ovo važi i za pacijente telesne mase do 5 kg, kod kojih bi MUF trebalo da ima najizraženije pozitivne efekte.
Cardiopulmonary bypasses (CPB), particularly in pediatric cardiac surgery, significantly contributes to the development of postoperative morbidity. Pediatric patients due to CPB develop a systemic inflammatory response syndrome which increases total body water and may result in multi-organ dysfunction. Ultrafiltration, during and after CPB, is an important tool which mitigates these side effects. Modified ultrafiltration (MUF) has gained wide acceptance as a powerful tool against cardiopulmonary bypass morbidity in the previous years. The present study aimed to reevaluate the importance of MUF as a part of combined ultrafiltration strategy on early clinical outcomes in infants undergoing pediatric cardiac surgery within conditions of decreased use of hypothermia and mitigation of hemodilution. Methods: Ninety-eight patients (overall cohort) weighing less than 12 kg who underwent surgical repair with cardiopulmonary bypass for functionally biventricular congenital heart disease were ran
...
domized to receive modified and conventional ultrafiltration (MUF group) or just conventional ultrafiltration (No MUF group). A special attention was paid to forty-nine neonates and infants weighing less than 5 kg (small cohort). where the benefits of ultrafiltration are expected to be more pronounced. Patient management was standardized, the outcome assessors were blinded to group allocation. Results: Post filtration hematocrit was significantly higher in the MUF group for both cohorts (overall cohort p= 0.001; LW cohort p=0.04), but not at other time points. During the postoperative course, patients in the MUF group received fewer packed red blood cells, (overall cohort p=0.01; LW cohort p=0.07), but required more fresh frozen plasma (overall cohort p=0.04; LW cohort p=0.05). There was no difference between groups in hemodynamic state, chest tube output, duration of mechanical ventilation, respiratory parameters, duration of intensive care unit and hospitalization stay. Conclusions: If conventional ultrafiltration provides adequate hemoconcentration modified ultrafiltration does not provide additional positive benefits except for reduction in blood cell transfusion, This, however, comes at the cost of needing more fresh frozen plasma. Of particular importance is that this also applies to infants with weight bellow 5 kg where modified ultrafiltration was supposed to have the greatest positive impact.
Fakultet:
Универзитет у Београду, Медицински факултет
Datum odbrane:
11-07-2019
Ključne reči:
modifikovana ultrafiltracija / modified ultrafiltration / konvencionalna ultrafiltracija / pedijatrijska kardiohirurgija / klinički ishod / conventional ultrafiltration / pediatric cardiac surgery / clinical outcomes