Ekonometrijska analiza premije zarada javnog sektora u Srbiji u uslovima fiskalne konsolidacije / Marko D. Vladisavljević.
Univerzitet u Beogradu, Ekonomski fakultet., 2018, doktor nauka, Ekonomija.
Author
Vladisavljević, Marko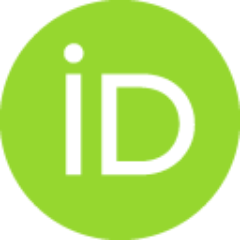 Mentor
Nojković, Aleksandra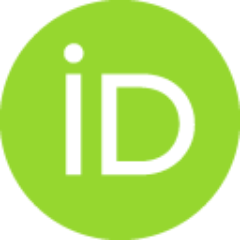 Committee members
Нојковић, Александра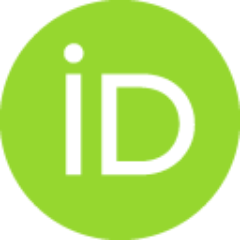 Krstić, Gorana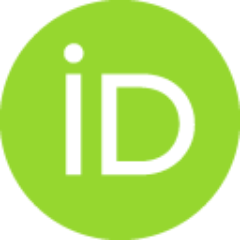 Крстић, Горана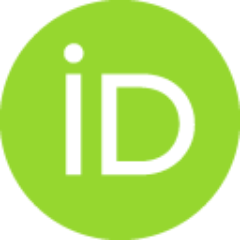 Arandarenko, Mihail G.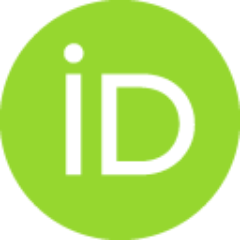 Abstract
U 2014. godini, fiskalni deficit u Republici Srbiji iznosio je 6,6% bruto društvenog proizvoda (BDP) i bio je među najvišim u Evropi. Reagujući na deficit, Vlada Srbije je, krajem 2014. godine donela mere fiskalne konsolidacije koje su, između ostalog, uključivale i smanjivanje zarada u javnom sektoru u iznosu od 10% za zarade više od 25.000 dinara. Osnovni cilj ove disertacije bio je da se detaljno ispitaju efekti fiskalne konsolidacije na premiju zarada javnog sektora (razliku u zaradama između javnog i privatnog sektora kada statistički kontrolišemo efekte ostalih relevantnih varijabli), ali i efekti koje je fiskalna konsolidacija imala na ostale ishode na tržištu rada. S tim u vezi, u ovoj disertaciji detaljno su prikazani ekonometrijski metodi kojima se ocenjuje premija zarada javnog sektora, ali i metode koje možemo da koristimo da ocenimo efekte fiskalne konsolidacije na promenu premije. Korišćena je najpre Minserova jednačina zarada, u kojoj se premija zarada javnog sektora rač
...
una kao koeficijent uz veštačku promenljivu koja označava rad u javnom sektoru. Nakon toga, premija zarada javnog sektora ocenjena je uz pomoć Blajnder-Ohaka dekompozicije, u okviru koje se ukupna razlika u zaradama između sektora razdvaja na objašnjeni i neobjašnjeni deo. Objašnjeni deo se duguje različitim karakteristikama radnika u javnom i privatnom sektoru (različiti nivoi obrazovanja, radno iskustvo itd.), dok se neobjašnjeni deo duguje razlikama u uslovnim zaradama za te karakteristike na tržištu rada i kao takav predstavlja još jednu ocenu premije zarada javnog sektora. Premija zarada javnog sektora zatim je ocenjena i drugim metodama dekompozicije. Kod JMP dekompozicije, ukupna razlika u zaradama deli se na tri komponente: razliku u karakteristikama (Q), razliku u cenama (P), koja predstavlja ocenu premije zarada javnog sektora, i razliku u neopaženim karakteristikama i cenama (U), a koja se procenjuje na osnovu razlika u distribuciji reziduala dva sektora. U okviru Nopo dekompozicije, najpre se određuje deo uzorka u kojem su radnici u dva sektora uporedivi iz perspektive karakteristika na tržištu rada, a zatim se u okviru uporedivog dela uzorka razlika u zaradama deli na deo koji se duguje razlikama u karakteristikama i deo koji predstavlja premiju zarada javnog sektora. Konačno, Njuman-Ohaka dekompozicija uzima u obzir Hekmanovu ideju da radnici ne biraju (nisu izabrani u) javni ili privatni sektor na slučaj, usled čega su ocene koeficijenata u Minserovoj iv regresiji i Blajnder-Ohaka dekompoziciji pristrasne. Ocenjujući selekciju u javni sektor zajedno sa jednačinom zarada ocene koeficijenta postaju nepristrasne.
In 2014, the fiscal deficit in the Republic of Serbia amounted to 6.6% of GDP and was among the highest in Europe. In response to the deficit, the Government of Serbia adopted a set of fiscal consolidation measures at the end of 2014, which included a 10% reduction of public sector wages for wages higher than 25,000 RSD. The main objective of this dissertation was to examine the effects of fiscal consolidation on the public sector wage premium (defined as the difference between public and private sector wages, when statistically controlling for the effects of other relevant variables); as well as the effects that fiscal consolidation had on other labour market outcomes. The dissertation presents econometric methods used to assess the public sector wage premium, and the effects of fiscal consolidation on the change of premium. Firstly, we used Mincer earnings equation, in which public sector wage premium is estimated as a coefficient next to the dummy variable for the public sector job.
...
Subsequently, the public sector wage premium was estimated via Blinder-Oaxaca decomposition, in which the total difference in wages between the sectors is divided to explained and unexplained part. While the explained part is attributed to different labour market characteristics of the workers from public and private sectors (different levels of education, work experience, etc.), the unexplained part is due to different constants and returns to characteristics, and represents an estimate of the public sector wage premium. The public sector wage premium was then estimated by other decomposition methods. Within JMP decomposition, total wage difference is divided to: the difference in characteristics (Q), the difference in prices (P), which represents an estimate of the public sector wage premium, and the difference in unobserved characteristics and prices (U), estimated based on the differences in the distributions of the wage equation residuals. Nopo decomposition suggests that labour market characteristics of the workers from two sectors are not fully comparable. Therefore, after determining the comparable sample, the difference in earnings within the comparable part of the sample is divided to two parts: first – due to differences in characteristics and second which represents the public sector wage premium. Finally, the Neuman-Oaxaca decomposition takes into account Heckman's notion that workers do not choose (are not selected to) public or private sector randomly, therefore causing a bias in Mincer's regression and viii Blinder-Oaxaca decomposition estimates. Joint estimate of the selection into the public sector and of the wage equation corrects for this bias.
Faculty:
Универзитет у Београду, Економски факултет
Date:
21-05-2019
Keywords:
premija zarada javnog sektora / public sector premium / fiscal consolidation / salary decomposition methods / quantile regression / panel analysis / labour market transition / cointegration. / fiskalna konsolidacija / metode dekompozicije zarada / kvantilna regresija / panel analiza / tranzicije na tržištu rada / kointegracija.