Racionalni cenovni baloni u tradicionalnim i bihevioralnim finansijama
Rational price bubbles in traditional and behavioral finance
Author
Draganac, Dragana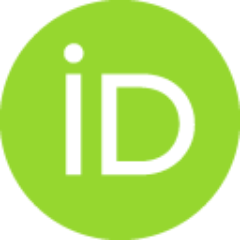 Mentor
Todorović, Miroslav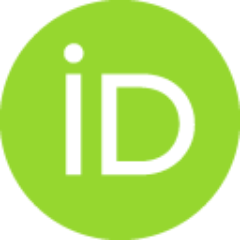 Committee members
Тодоровић, Мирослав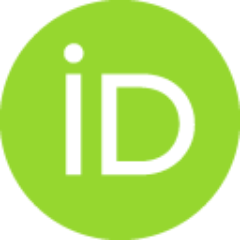 Stančić, Predrag
Станчић, Предраг
Živković, Boško

Abstract
U ovoj disertaciji analiziraju se različiti aspekti racionalnih cenovnih balona u tradicionalnim i bihevioralnim finansijama. Studije koje proučavaju cenovne balone u tradicionalnim finansijama su veoma retke, jer se smatra da je cena jednaka fundamentalnoj vrednosti. Kratkotrajna pogrešna određivanja cene sredstava se objašnjavaju konceptima tradicionalnih finansija, ostajući u domenu hipoteze o racionalnim očekivanjima i hipoteze o efikasnim tržištima. S druge strane, bihevioralne finansije uvode kognitivno-psihološke i sociološke koncepte kako bi objasnile uočene anomalije i tržišne zagonetke. Motivacija i inspiracija za istraživanja sprovedena u ovoj disertaciji је uočen obrazac koji je postojao kod većine cenovnih balona u istoriji: često im je prethodila ekspanzivna monetarna politika, kao i pojava novih tehnologija, koje su obećavale da će biti veoma profitabilne, ali su bile i veoma rizične. Da bi se proverile hipoteze postavljene u radu, sproveden je ekonomski eksp
...
eriment, sa dva tretmana: jedan simulira ekspanzivnu, a drugi restriktivnu monetarnu politiku. Eksperimentalna struktura je osmišljena tako da obezbeđuje visok nivo interne i eksterne validnosti eksperimenta. Pri analizi podataka su primenjene ekonometrijske procedure za proveru stacionarnosti vremenskih serija cena i dividendi po akciji, kao i procedure za proveru postojanja kointegracije između njih. Rezultati istraživanja pokazuju da su cenovni baloni najčešći u uslovima ekspanzivne monetarne politike, pri trgovanju akcijama koje potencijalno mogu doneti visok prinos. Na osnovu ovih rezultata može se zaključiti da je ekspanzivna monetarna politika jedan od uzroka nastanka racionalnih cenovnih balona. Pored toga, uočeno je i da su psihološke karakteristike učesnika u eksperimentu uticale na formiranje cenovnih balona. Migracija tražnje iz akcija koje donose stabilne prinose u akcije koje potencijalno mogu da donesu visoke prinose se nije pokazala kao značajan uzrok formiranja racionalnih cenovnih balona. Zaključeno je da se značajni viškovi prinosa ii javljaju nakon nastanka dividendnih šokova. Uočeno je statistički signifikantno smanjenje vrednosti transakcija u uslovima restriktivne monetarne politike, odakle sledi pouka kreatorima monetarne politike da monetarna politika ne sme biti previše restriktivna, da se ne bi gušio obim trgovanja na berzi i smanjivala njena likvidnost.
Different aspects of rational price bubbles in traditional and behavioral finance are analysed in this dissertation. Studies about rational price bubbles in traditional finance are very rare, because it is assumed that price equals fundamental value. Short-term asset mispricing is explained by traditional finance concepts, thereby staying in the domain of rational expectation hypothesis and efficient market hypothesis. On the other side, behavioral finance introduces cognitive psychological and social concepts in order to explain observed anomalies and market puzzles. The researches carried out in this doctoral thesis are motivated and inspired by a conspicuous pattern that has emerged in most of the previous price bubbles during history: they were often preceded by the expansionary monetary policy, as well as the emergence of innovative technologies that promised to be very profitable, but were also very risky. In order to test the hypotheses stated in the thesis, the econo
...
mic experiment is conducted. There are two treatments in the experiment: one simulates expansionary, and the second one contractionary monetary policy. The experiment is designed with the aim to ensure high level of its internal and external validity. Adequate econometric procedures are implemented during data analysis in order to test stationarity and cointegration between price and dividend per share time series. Research results point out that price bubbles are most often to form in the conditions of expansionary monetary policy in trading with stocks that potentially bear high return. On the basis of these results, it can be concluded that expansionary monetary policy is one of the causes of rational price bubbles. Additionally, it was noticed that psychological characteristics of experimental participants had an effect on price bubbles' emergence. The migration of demand from stocks that bear stable returns to those that can potentially bear high returns was not identified as an important reason for rational price bubbles' forming. It is concluded that there are significant excess returns after dividend shocks occurrence. Statistically significant iv decrease in the transaction value is noticed in the contractionary monetary policy treatments.
Faculty:
Универзитет у Београду, Економски факултет
Date:
04-07-2019
Keywords:
traditional finance / tradicionalne finansije / bihevioralne finansije / kognitivna psihologija / kumulativna teorija izgleda / eksperiment / racionalni cenovni baloni / hipoteza o efikasnosti tržišta / monetarna politika / makroprudencijalna politika / kointegracija / behavioral finance / cognitive psychology / Cumulative Prospect Theory / experiment / rational price bubbles / Efficient Market Hypothesis / monetary policy / macroprudential policy / co-integration