Hemijski sastav i biološki potencijal ploda, soka i tropa kultivisane i divlje kupine (Rubus fruticosus L.)
Chemical composition and biological potential of cultivated and wild blackberries (Rubus fruticosus L.)
Author
Jazić, Miodrag
Mentor
Vulić, Jelena
Committee members
Tumbas-Šaponjac, Vesna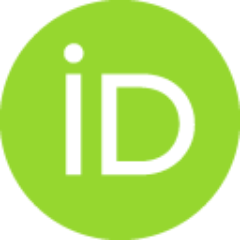 Vulić, Jelena
Kukrić, Zoran

Abstract
U okviru ove disertacije ispitan je hemijski, mineralni i polifenolni sastav, kao i biološki potencijal četiri sorte kupina sa dva različita lokaliteta sjeverozapadnog dijela Bosne i Hercegovine, sa lokaliteta Verići (divlja i kultivisana sorta Čačanska bestrna) i sa lokaliteta Javorani (divlja sorta i kultivisana sorta Chester Thornles). Određen je sadržaj suve materije, pepela, sirove celuloze, ukupnih šećera, ukupna kiselost i sadržaj askorbinske kiseline. Sadržaj mineralnih materija detektovan je metodom optičke emisione spektrometrije (ICP-OES). Za izdvajanje ekstrakata je korištena klasična ekstrakciona tehnika prema Soxhlet-u uz upotrebu 80 % etanola (v/v). Spektrofotometrijskim metodama određen je sadržaj ukupnih polifenola, flavonida, flavonola, ukupnih i monomernih antocijana. Kvalitativnom i kvantitativnom HPLC metodom je utvrđen sadržaj pojedinačnih polifenolih jedinjenja. Biološki potencijal uzoraka je utvrđen u sistemima in vitro, gdje je određena: antioksidativna aktivno
...
st, antihiperglikemijska aktivnost, antiproliferativni efekat i antimikrobna aktivnost. Antioksidativna aktivnost uzoraka je ispitana sa četiri metode: DPPH test, ABTS test, sposobnost neutralizacije hidroksil radikala i metodom inhibicije Briggs Rauscherovih oscilatornih reakcija. Antihiperglikemijska aktivnost ispitivanih uzoraka kupine je dokazan na osnovu sposobnosti inhibicije enzima α-glukozidaze. Antiproliferativni efekat ispitivanih uzoraka je određen prema inhibiciji rasta četiri humane ćelijske linije: HeLa (epitelnog karcinoma cerviksa), HT-29 (adenokarcinoma debelog crijeva), MRC-5 (zdravim ćelijama fibroblasti pluća) i prema ćelijskoj liniji MCF7 (adenokarcinoma dojke). Antimikrobna aktivnost je utvrđena prema gram pozitivnom soju (G+) bakterija S. Aureus i gram negativnom (G-) soju E. coli, rastu micelija Aspergillusa niger i Candida albicans. Regresionom analizom prema Pirson-u su određeni odnosi između sadržaja polifenolnih jedinjenja i biološkog potencijala, sa statističkim značajem (p ≤ 0,01).
The chemical, mineral, polyphenolics composition and biological potentials of four blackberries varieties from two different locations in the northwestern part of Bosnia and Herzegovina (Verići - wild and cultivated variety Čačanska bestrna and Javorani - wild and cultivated variety Chester Thornless) were determined. The contents of dry matter, ash, crude cellulose, total sugars, total acidity and ascorbic acid were obtained. The contents of mineral matter were detected by optical emission spectrometry (ICP-OES) method. A classic Soxhlet extraction technique with 80% ethanol (v/v) was applied to obtain extracts. The spectrophotometric methods were used to determine the content of total polyphenolics, flavonoids, flavonols, and total and monomer anthocyanins. The content of individual polyphenolic compounds was determined by HPLC method. The biological potentials (antioxidant activity, antihyperglycemic activity, antiproliferative effect and antimicrobial activity) of the samples were
...
determined in vitro systems. The antioxidant activity was tested with four methods: DPPH test, ABTS test, ability to neutralize OH radicals and the method of inhibiting Briggs Rauscher oscillatory reactions. The antihyperglycaemic activity of the tested blackberry samples was based on the ability to inhibit α-glucosidase enzyme. The antiproliferative effect of the tested samples was determined by inhibiting the growth of four human cell lines: epithelial carcinoma of the cervix (HeLa), colon adenocarcinoma (HT- 29), healthy lung fibroblast cells (MRC-5) and the cell line of breast adenocarcinoma (MCF7). The extracts showed the highest inhibitory effect on the cell line of breast adenocarcinoma (MCF-7). The antimicrobial activity was determined according to gram-positive bacteria (G +) of Staphylococcus aureus, Gram-negative bacteria (G -) Escherichia coli, growth of mycelium Aspergillus niger and fungi Candida albicans. The Pearson correlations were statistically determined the relationship between the content of polyphenolic compounds and biological potential, with statistical significance (p ≤ 0.01).
Faculty:
Универзитет у Новом Саду, Технолошки факултет
Date:
09-12-2019
Keywords:
Plod / Blackberry fruit / pomace and blackberry juice / trop i sok kupine / chemical composition / blackberry extracts / phenolic compounds / HPLC analysis / antioxidant activity / antihyperglycemic activity / antiproliferative activity / antimicrobial activity / hemijski sastav / ekstrakti kupine / fenolna jedinjenja / HPLC analiza / antioksidativna aktivnost / antihiperglikemijska aktivnost / antiproliferativna efekat / antimikrobna aktivnost