Efekti transkranijalne neuromodulacije fronto-parijetalne funkcionalne mreže na više kognitivne funkcije
The effects of transcranial neuromodulation of fronto-parietal functional network on higher cognitive functions
Author
Živanović, Marko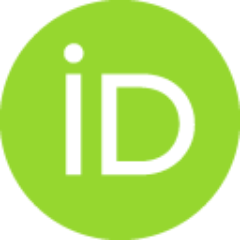 Mentor
Opačić, Goran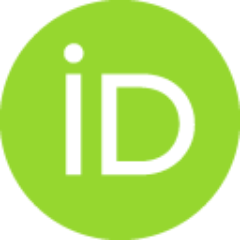 Committee members
Filipović, Saša
Knežević, Goran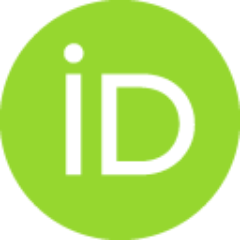 Tenjović, Lazar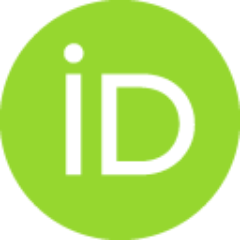 Purić, Danka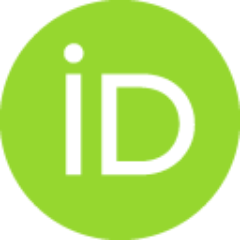 Abstract
Inteligencija i egzekutivne funkcije predstavljaju ključne koncepte individualnih razlika u kognitivnom funkcionisanju. Psihometrijske relacije između ovih konstrukata višestruko su dokumentovane u postojećoj empirijskoj građi koja ukazuje na diferencijalno učešće različitih izvršnih funkcija u kogniciji višeg reda, pri čemu se kapacitet radne memorije/egzekutivna funkcija ažuriranja izdvaja kao najbolji prediktor različitih kognitivnih sposobnosti. Poslednjih godina sve veća pažnja neuronauka usmerena je na otkrivanje neuralnih supstrata individualnih razlika u egzekutivnim funkcijama i kognitivnim sposobnostima. Nalazi ovih studija ukazuju na to da celokupna viša kognicija počiva na široko distribuiranoj neuralnoj mreži prefrontalnih i parijetalnih oblasti velikog mozga, te se psihometrijske relacije između kognitivnih sposobnosti i egzekutivnih funkcija objašnjavaju njihovim deljenim neuralnim osnovama. Za razliku od neuroimidžing studija koje su korelacionog karaktera i studija koj
...
e izučavaju bihejvioralne posledice moždanih lezija, studije neinvazivne neuromodulacije, budući da omogućavaju modulaciju aktivnosti kortikalnih zona zdravog mozga u kontrolisanim uslovima, imaju potencijal da putem eksperimentalne manipulacije, modulacijom definisanih lokusa, budu osnova za izvođenje kauzalnih zaključaka o neuralnim osnovama, ulozi i diferencijalnom značaju moždanih regija u višoj kogniciji. Jedna od takvih tehnika je transkranijalna neuromodulacija jednosmernom strujom (tDCS) putem koje se, kroz aplikaciju slabe električne struje između dve (ili više) površinski postavljenih elektroda različitog polariteta (anoda i katoda), direktnim putem utiče na kortikalnu ekscitabilnost ispod lokusa aplikacije. Cilj ovog rada je provera mogućnosti neuromodulacije viših kognitivnih funkcija primenom anodne tDCS ključnih čvorišta fronto-parijetalne funkcionalne mreže – dorzolateralnog prefrontalnog korteksa (DLPFC) i posteriornog parijetalnog korteksa (PPC). Dodatno, u okviru ove studije razmotrena je lateralizacija i doprinos anteriornih i posteriornih moždanih lokusa u višoj kogniciji, globalnost odnosno specifičnost efekata neuromodulacije, kao i učešće izvršnih funkcija kognicije u višim kognitivnim procesima. Studija je sprovedena u tri faze...
Intelligence and executive functions represent the key concepts of individual differences in cognitive functioning. Psychometric relations between these constructs are well documented in the current literature. Namely, findings indicate the differential contributions of various executive functions in higher cognition, with updating, i.e. the capacity of the working memory being the best predictor of cognitive abilities. In recent years, neuroscience has increasingly focused on the detection of neural substrates of individual differences in executive functioning and cognitive abilities. The findings of these studies show that the higher cognition lies within the widely distributed neural network of the prefrontal and parietal brain areas. Consequently, the psychometric relationships between cognitive abilities and executive functions are usually attributed to their shared neural bases. In contrast to neuroimaging studies that are inherently correlational and studies investigating the be
...
havioral effects of brain lesions, studies that use non-invasive neuromodulation, since it enables modulation of the activity of a healthy brain in controlled conditions, have the potential to extract causal conclusions about the neural basis, the role and the differential significance of brain regions in higher cognition. One such technique is transcranial direct current stimulation (tDCS), which, through the application of weak electrical currents between two (or more) surface electrodes of different polarities (anode and cathode) affect the cortical excitability under the locus of the application. The aim of this study was to examine the effects of neuromodulation on higher cognitive functions using the anodal tDCS over key regions of the frontoparietal functional network – namely, dorsolateral prefrontal cortex (DLPFC) and posterior parietal cortex (PPC). In addition, this study aimed to explore the lateralization of cognitive functions and the contribution of anterior and posterior brain loci to higher cognition; the globality-specificity of the effects of neuromodulation; as well as the contribution of the executive functions to higher cognitive processes. The study was conducted in three phases.
Faculty:
Универзитет у Београду, Филозофски факултет
Date:
11-06-2019
Keywords:
transkranijalna stimulacija jednosmernom strujom (tDCS) / transcranial direct current stimulation (tDCS) / neinvazivna neuromodulacija / kognitivne sposobnosti / inteligencija / egzekutivne funkcije / noninvasive brain stimulation / cognitive abilities / intelligence / executive functions