Farmakogenomski i farmakotranskriptomski markeri odgovora na terapiju glukokortikoidnim lekovima kod dece sa akutnom limfoblastnom leukemijom: molekularni mehanizmi delovanja, klinički i populacioni aspekti
Pharmacogenomic and pharmacotranscriptomic markers in glucocorticoid treatment of pediatric acute lymphoblastic leukemia: molecular mechanism of action, clinical and population aspects
Author
Gašić, Vladimir
Mentor
Kotur, Nikola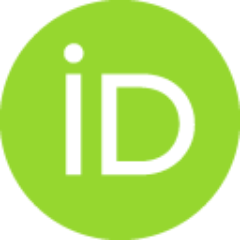 Committee members
Matić, Gordana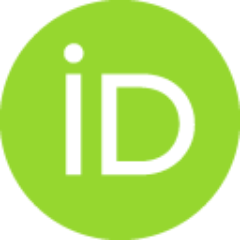 Radović, Svetlana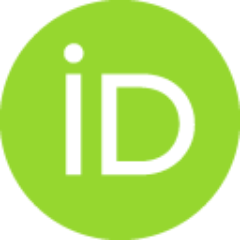 Zukić, Branka
Dokmanović, Lidija

Abstract
Personalizovana medicina, medicina XXI veka, nastoji da individualizuje terapiju za svakog pacijenta, kako bi lečenje bilo što efikasnije i sa što manje rizika od toksičnosti. Personalizovana medicina se danas najviše oslanja na farmakogenomiku i farmakotranskriptomiku, koje su već dale svoj doprinos unapređenju lečenja mnogih bolesti, a posebno maligniteta. Akutna limfoblastna leukemija (ALL) predstavlja najčešći hematološki malignitet pedijatrijskog uzrasta. Mada stopa izlečenja dostiže 80-90%, ALL je i dalje glavni uzrok mortaliteta u ovih pacijenata. Terapija izaziva neželjene efekte u 75% pacijenata. Pored toga, u 1-3% pedijatrijskih pacijenata sa ALL smrtni ishod nije posledica bolesti, već je uzrokovan terapijom. Lečenje pedijatrijske ALL nije napredovalo uvođenjem novih lekova, već nastojanjem da se smanje neželjena dejstva onih lekova koji su već sastavni delovi postojećih terapijskih protokola, zbog čega su farmakogenomika i farmakotranskriptomika dobile ključno mesto u ovoj
...
oblasti. Glukokortikoidni lekovi (GK) se koriste u početnoj fazi lečenja ALL u dece, u fazi indukcije remisije. Od početka lečenja do 8. dana se primenjuju isključivo GK. Ipak, farmakogenomske i farmakotranskriptomske studije za glukokortikoidne lekove još uvek nisu dovele do algoritma koji bi mogao biti primenjen u lečenju dečje ALL. Stoga je izuzetno značajno nastaviti sa istraživanjima farmakogenomskih i farmakotranskriptomskih markera relevantnih za uspešnost GK terapije u dece sa ALL. Razumevanje molekularnog mehanizma dejstva GK vodi ka otkrivanju novih markera koji mogu biti iskorišćeni za optimizaciju GK terapije. Nove tehnologije, kao što je sekvenciranje nove generacije (eng, next generation sequencing, NGS) su omogućile dizajniranje panela za farmakogenomske i farmakotranskriptomske markere za različite lekove...
Personalized medicine, the medicine of the XXI century, aims to individualize therapy for each patient, in order for the treatment to be as efficient and safe as possible. Today, personalized medicine is the most reliant on pharmacogenomics and pharmacotranscriptomics, which have already given their contribution to enhancing treatment of many diseases, especially malignancies. Acute lymphoblastic leukemia (ALL) is the most common hematological malignancy of childhood. Even though the percentage of cured patients reaches 80-90%, ALL is still the main cause of mortality in this group of patients. Therapy causes side effects in 75% of patients. Aside from that, 1-3% of pediatric ALL patients die because of therapy side effects rather than the disease itself. Treatment of pediatric ALL wasn't improved by the introduction of new drugs, but by decreasing the side effects of the drugs which are already included in existing protocols. Due to this fact, pharmacogenomics and pharmacotranscriptom
...
ics have gained key positions in this field. Glucocorticoid drugs (GC) are used in the initial phase of childhood ALL treatment, in the phase of remission induction therapy. From the beginning of the treatment until day 8, GCs are exclusively applied. Pharmacogenomic and pharmacotranscriptomic studies for GC drugs have yet to produce an algorithm that could be applied in childhood ALL treatment. Therefore, it is of extreme importance to continue researching pharmacogenomic and pharmacotranscriptomic markers relevant to the success of the GC therapy of children with ALL. Understanding the molecular mechanism of action of GC can lead to discovery of new markers that could be used for the optimization of GC therapy. New technologies, such as next generation sequencing (NGS) have created a possibility for designing panels for pharmacogenomic and pharmacotranscriptomic markers of response to different drugs. Utilization of these panels in population pharmacogenomic studies can lead to new knowledge that could open wide the doors to predictive pharmacogenomic testing...
Faculty:
Универзитет у Београду, Биолошки факултет
Date:
28-06-2019
Projects:
Keywords:
farmakogenetika / pharmacogenetics / pharmacotranscriptomics / population pharmacogenomics / pediatric acute lymphoblastic leukemia / glucocorticoid drugs / GAS5 / NF-κB / next generation sequencing / farmakotranskriptomika / populaciona farmakogenomika / pedijatrijska akutna limfoblastna leukemija / glukokortikoidni lekovi / GAS5 / NF-κB / sekvenciranje nove generacije