Uporedna analiza efikasnosti protokola kardioplegije u prevenciji oštećenja srčanog mišića tokom koronarne hirurgije
Comparative Analysis of the Efficacy of Cardioplegia Protocol in the Prevention of Myocardial Damage During Coronary Surgery
Author
Cvetković, Dragan
Mentor
Ristić, Arsen D.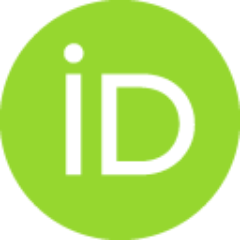 Committee members
Oprić, Dejan
Savić, Dragutin
Pavlović, Siniša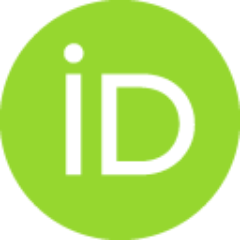 Miličić, Biljana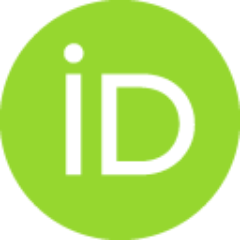 Abstract
Custodiol je hiperpolarizirajući kardiolegični rastvor koji je korišćen, u našoj nacionalnoj kardiohirurškoj praksi, isključivo kao rastvor za očuvanje organa u hirurgiji transplantacije srca. Zbog svojih brojnih prednosti u odnosu na standardne, depolarizirajuće rastvore, Custodiol je postao kardioplegija izbora za sve druge ne-transplantacione kardiohirurške procedure, u većini kardiohirurških centara u svetu. CILJEVI: Svrha studije je procena zaštite miokarda rastvorom Custodiola u poređenju sa modifikovanom St. Thomas kardioplegijom u hirurgiji aortokoronarnog bajpasa . METOD: Prospektivna, randomizirana četvoromesečna studija obuhvatila je 110 uzastopnih odraslih pacijenata koji su podvrgnuti primarnoj,izolovanoj, elektivnoj operaciji aortokoronarnog bajpas koja je zahtevala kardiopulmonalni bajpas (KPB). Pacijenti koji su ispunili kriterijume studije bili su randomizirani u dve grupe na osnovu tipa kardioplegije koja se primenjuje tokom operacije: A) modifikovana St.Thomas grupa
...
(St. Thomas M, n= 54) B) Custodiol grupa (n= 50). Šest pacijenata je isključeno iz studije nakon randomizacije. Primenjena operativna tehnika se sastojala iz standardnog protokola opšte anestezije, medijalne sternotomije i korišćenje ekstrakorporealne cirkulacije u uslovima blage sistemske hipotermije (32-34°C). Protekcija miokarda je postignuta davanjem anterogradne, hladne, kristaloidne kardioplegije (4-8oC) pomoću jednog od sledećih rastvora: St. Thomas M koji je inicijalno davan u dozi od 1000 mL tokom 3-5 minuta sa dozama održavanja od 200 mL tokom 2 min na svakih 20 min nakon toga Custodiol je davan kao jednokratna doza od 20mL/ kg tokom 6-8 min. Procena stepena miokardne protekcije vršena je praćenjem sledećih parametara: intraoperativnih (spontana uspostava srčanog ritma nakon deklemovanja aorte, maksimalno smanjenje srednjeg arterijskog pritiska nakon inicijalne doze kardioplegije); biohemijskih (vrednosti kardiospecifičnih enzima 6 sati posle operacije); ehokardiografiskih (promena ejekcione frakcije leve komore (LVEF) 24 sata nakon operacije); kliničkim (inotropna potpora, infarkt miokarda (IM), atrijalna fibrilacija(AF)); smrtnost...
Custodiol is hyperpolarizing cardiolegic solution which has been used in our national cardiac surgical practice exclusively as an organ preserving solution for the heart transplant surgery. Due to its numerous advantages over the standard, depolaryzing solutions, Custodiol became the first choice solution for all other, non-transplant cardiac surgical procedures, in the most cardiac surgical centres worldwide. OBJECTIVES: This study evaluate myocardial protection of Custodiol compared to modified St. Thomas cardioplegia in coronary artery bypass surgery. METHODS: A prospective randomized four-month study included 110 consecutive adult patients who underwent primary, isolated, elective coronary artery bypass grafting requiring cardiopulmonary bypass (CPB). Patients who met the criteria of the study were randomized into two groups based on the type of cardioplegia administered during surgery: A) modified St.Thomas group (St. Thomas M, n=54) B) Custodiol group (n=50). Six patients were su
...
bsequently excluded from the study after randomization. Operations were performed using a standard general anesthesia protocol, median sternotomy approach, utilizing extracorporeal circulation with mild systemic hypothermia (32 to 34°C). Cardiac protection was achived as antegrade cold crystalloid cardioplegia (4-8oC) by one of the following study solution: St. Thomas M induction dose were 1000 mL over 3-5 min with maintenance doses of 200 mL over 2 min every 20 min thereafter. Custodiol was delivered as one single dose of 20mL/kg over 6-8 min. This study compared the following parameters of myocardial protection between two cardioplegic solutions: intraoperative (spontaneous rhythm restoration post cross-clamp, maximal drop of mean arterial pressure after inicial dose of cardioplegia); biochemical( cardiac specific enzyme level 6 hours post surgery); echocardiographic (change in Left Ventricular Ejection Fraction - LVEF from baseline at 24 hours post surgery);clinical (inotropic support, myocardial infarction(PMI), atrial fibrillation(AF)); mortality...
Faculty:
Универзитет у Београду, Медицински факултет
Date:
15-07-2019
Keywords:
Custodiol / Custodiol / Cardioplegia / Myocardial Protection / Coronary Artery Bypass Grafting / Kardioplegija / Miokardna protekcija / Aortokoronarni bajpas