Ispitivanje probiotičkih i imunomodularnih karakteristika prirodnih izolata enterokoka u modelima in vitro i in vivo
Examination of probiotic and immunomodulatory characteristics of natural isolates of enterococci on in vitro and in vivo models
Author
Popović, Nikola D.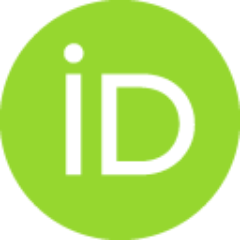 Mentor
Veljović, Katarina
Committee members
Jovčić, Branko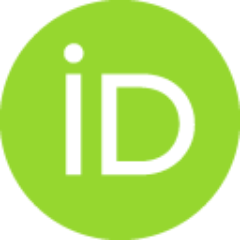 Đokić, Jelena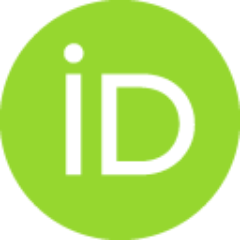 Veljović, Katarina
Jovčić, Branko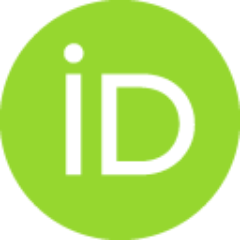 Abstract
Enterokoke pripadaju grupi mleĉnokiselinskih bakterija koje su široko rasprostranjene u prirodi. Predominantno se nalaze u gastrointestinalnom traktu životinja, od insekata do ĉoveka i preko fecesa se oslobaĊaju u spoljašnju sredinu, nakon ĉega naseljavaju razliĉita staništa. Imaju kontroverzni status zbog uloge u bolniĉkim infekcijama i širenja gena odgovornih za rezistenciju na antibiotike. S druge strane, neki sojevi se koriste kao probiotici za životinje i ĉoveka, kao i starter kulture u mlekarskoj industriji. Da bi se enterokoke koristile kao probiotici neophodno je da budu bezbedne za korišćenje, da nemaju hemolitiĉku i želatinoznu aktivnost i da nisu otporne na antibiotike. Enterokoke sintetišu antimikrobne proteine, bakteriocine, i na taj naĉin regulišu brojnost drugih bakterija i modulišu odgovor domaćina na infekciju. One mogu da sintetišu i biomolekule koji interaguju sa ćelijama domaćina i na taj naĉin mogu da menjaju razliĉite signalne puteve unutar ćelija domaćina. Biomol
...
ekuli sintetisani od strane probiotiĉkih enterokoka nazivaju se postbiotici. Primena postbiotika predstavlja bezbednu alternativu korišćenja enterokoka u biomedicini. Ova doktorska disertacija imala ja za cilj da ispita probiotiĉka i imunomodulatorna svojstva prirodnih sojeva enterokoka izolovanih iz fermentisanih mleĉnih proizvoda sa podruĉja Zapadnog Balkana. Definisana su tri cilja: 1. da se pronaĊu sojevi bezbedni za korišćenje u biomedicini; 2. da se ispitaju probiotiĉke karakteristike tih sojeva u modelima in vitro; i 3. da se ispita imunomodulatorni efekat odabranog soja u modelima in vitro i in vivo. U cilju ispitivanja bezbedne upotrebe enterokoka kao probiotika testirano je ukupno 75 sojeva iz fermentisanih mleĉnih proizvoda koje pripadaju vrstama: Enterococcus durans (50 sojeva), Enterococcus faecium (15 sojeva), Enterococcus faecalis (6 sojeva), Enterococcus italicus (3 soja) i Enterococcus hirae (1 soj). Hemolitiĉku aktivnost pokazalo je 18,7% (14/75), dok je želatinaznu aktivnost imalo 6,7% (5/75) testiranih sojeva. Na osnovu rezultata testa mikrodilucije pokazana je visoka uĉestalost rezistencije na ciprofloksacin 48,2% (27/56), dok su u manjoj meri testirani sojevi rezistentni na gentamicin 10,7% (6/56). Na osnovu rezultata sposobnosti formiranja biofilma u primenjenim uslovima, devet sojeva nema sposobnost formiranja biofilma, 11 sojeva ima mogućnost formiranja slabog biofilma, BGGO9-28 ima sposobnost formiranja jakog biofilma, dok sojevi BGTRK4-42 i BGZLM1-5 pokazuju veoma jaku sposobnost formiranja...
are predominantly found in the gastrointestinal tract of animals, from insects to humans and through faeces they are released into the environment, where they colonize different habitats. They have a controversial status according to the role as causative agents of hospital infections and the spread of genetic determinants of antibiotic resistance. In contrary, some strains have been used used as probiotics for animals and humans, as well as a starter cultures in the dairy industry. In order to use enterococci as probiotics, it is necessary to determine their safety, i.e. absence of hemolytic and gelatinase activity and susceptiblity to clinicaly relevant antibiotics. Enterococci synthesize antimicrobial proteins, bacteriocins, by which way they regulate the number of other bacteria and modulate the host response to the infection. They can also synthesize biomolecules that interact with the host cells, and change the different signalling pathways within host cells. Biomolecules synthes
...
ized by probiotic enterococci are called postbiotics. The use of postbiotic represents a safety alternative to the enterococci application in biomedicine. The aim of this dissertation was examination of probiotic and immunomodulatory characteristics of enterococci isolated from fermented dairy products from the Western Balkans countries. Three objectives were defined: 1. to find strains safe for use in biomedicine; 2. to examine the probiotic characteristics on in vitro models, and 3. to examine the immunomodulatory effect of the selected strain on in vitro and in vivo models. In order to analyse the safe use of enterococci as a probiotics, a total of 75 isolates from fermented dairy products were tested: Enterococcus durans (50 isolates), En. faecium (15 isolates), En. faecalis (6 isolates), En. italicus (3 isolates) and En. hirae (1 isolate). 18.7% (14/75) strains showed hemolytic activity, while 6.7% (5/75) had gelatinase activity. Based on the results of the microdilution test, 48.2% (27/56) of strains were ciprofloxacin resistance, while 10.7% (6/56) strains were resistant to gentamicin. According to the analysis of selected enterococci genomes, high incidence of adhesin encoding genes could be noticed. It was found that 30.4% of strains have three genes encoding different virulence factors, 21.7% of strains having two or four genes, 17.4% having five genes, and 4.3% of studied enterococci containing 6 or 7 genes which encode virulence factors, while the presence or absence of gene within the fsr operon varies from the analyzed strains...
Faculty:
Универзитет у Београду, Биолошки факултет
Date:
05-07-2019
Projects:
Keywords:
Enterococcus / Enterococcus / probiotic / heat-killed / Listeria monocytogenes infection / immunomodulatory / EAE / probiotik / toplotom ubijen / Listeria monocytogenes infekcija / imunomodulacija / EAE