Analiza velikog konjugabilnog plazmida bakterije Lactococcus lactis subsp. lactis biovar. diacetylactis S50
Analysis of large conjugative plasmid of Lactococcus lactis subsp. lactis biovar. diacetylactis S50
Author
Kojić, Milan O.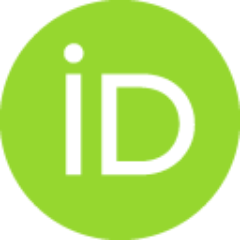 Mentor
Topisirović, Ljubiša
Committee members
Vasiljević, Branka
Knezević, Jelena

Abstract
Lactococcus lactis subsp. lactis biovar. diacetylactis S50 je prirodni izolat iz maslacne maje. Soj S50 sintetise bakteriocin uskog spektra delovanja i proteinazu PI tipa. Soj S50 poseduje tri vidijiva plazmida koji se mogu izolovati (pS50-7, pS50-10a i pS50-10b). Ciscenjem plazmida iz soja S50 istovremenim tretmanom subletalnom temperaturom i novobiocinom (10u:g/m!) dobijen je Bac- i Prt- derivat (S50-1). Analizom genoma soja S50 i derivata S50-1 na elektroforezi u pulsirajucem polju (PFGE) nakon digestije restrikcionim enzimima ustanovijeno je da se geni za sintezu proteinaze PI tipa i bakteriocina S50 nalaze na plazmidu velicine oko 290kb koji je oznacen kao plazmid pS50-290. Na osnovu razdvajanja secene DNK na PFGE i hibridizacije sa probama za proteinazni (Q; i Qo) i bakteriocinski gen (LenA) odredjena je restrikciona mapa plazmida pS50-290 i odredjen je polozaj gena na njemu. Plazmid pS50-290 pokazuje visok stepen retardacije na PFGE sto moze biti posledica vezivanja proteina za
...
njega. Soj S50 je ukrstan sa vecim brojem recipijentnih sojeva (MG7284, 1L1403, VEL1122 i ocisceni derivati soja S50) u kojima su dobijani Bact konjugnti sa priblizno istom frekvencom. Na osnovu toga se moze tvrditi da je plazmid pS50-290 autokonjugabilan ili Tra+ plazmid, odnosno da na sebi poseduje sve neophodne gene za sopstveni transfer. Pored sinteze bakteriocina ustanovljeno je da svi dobijeni konjuganti sintetisu i proteinazu PI tipa istih karakteristika kao i soj S50. Analizom plazmidnog sastava konjuganata ustanovijeno je da i drugi plazmidi soja S50 (pS50-7 i pS50-10b) poseduju sposobnost konjugacionog transfera, najverovatnije zato sto poseduju gen za Mob protein i oriT sekvencu. Restrikcionom analizom plazmida izolovanih iz konjuganata, rekonjuganata i derivata S50- 20 (digestijia Smal restrikcionim enzimom i razdvajanje dobijenih fragmenata na PFGE) ustanovijeno je da je u njima plazmid pS50-290 (oznacen kao pS50-290A) skracen i da poseduje samo jedno Smal restrikciono mesto za razliku od plazmida pS50-290 izolovanog iz sojaS50 koji poseduje dva. Fragment koji se deletira je velicine nekoliko kilobaza i pokazuje homologiju sa ostalim plazmidima soja S50 (pS50-7, pS50-10a i pS50-10b). Hibridizacionim ekspeimentima u kojima je plazmid pS50-7 koriscen kao proba pokazano je da svi plazmidi soja S50 poseduju homologe sekvence cije prisustvo govori o zajednickom poreklu ovih plazmida. U procesu izolacije spektinomicin-rezistentnih derivata soja S50 izolovani su mutanti koji pokazuju visok nivo rezistencije na spektinomicin i koji ujedno poseduju inverziju u hromozomu velicine izmedju 180 i 790kb. Istu inverziju je posedovao i mutant derivata S50-20-62 rezistentan na visoku koncentraciju spektinomicina.
Lactococcus lactis subsp. lactis biovar. diacetylactis S50 was isolated from butter starter culture. Strain S50 produced bacteriocin which has narrow antibacterial spectrum, In addition, strain S50 synthesized extracellular cell wall-associated proteinase of Pl-type. The strain S50 has three plasmids detectable by conventional procedures for isolation of plasmids (pS50-7, pS50-10a and pS50-10b). Curing experiments of strain S50 with novobiocin (10u1g/ml) and sublethal temperature (41°C) resulted in obtaining a Prt. Bac- derivative (S50-1). The analysis of original strain S50 and Prt-. Bac- derivative S50-1 by restriction enzymes on PFGE revealed that prt and bac genes are located on the large plasmid (approximately 290 kb) named pS50-290. Restriction map of plasmid pS50-290 was done by concomitant using PFGE and hybridization experiments with prt (Q; and Qg2) and bac (LenA) probes. The plasmid pS50-290 shows significant retardation on PFGE. DNA sequence which is target for binding prot
...
ein(s) is tocated between Smal restriction site (at position 80 kb) and Ncol (148 kb) on restriction map. The plasmid pS50-290 is self-transmissible (Tra+) plasmid. Strain S50 was used as a donor in conjugation experiments for transfer of plasmid pS50-290 to the other lactococcal strains (MG7284, 1L1403 and VEL1122). All conjugations gave high number of conjugants. The obtained transconjugants (frequency of conjugation were about 10-7) produced bacteriocin S50 and proteinase of PI type. These data show that ability for conjugal transfer depends only on genetic elements located on pS50-290 plasmid. d Conjugants MG10 and SIL102, besides plasmid pS50-290 acquired smaller plasmids of strain S50 (MG10 has plasmid pS50-7 and SVEL102 pS50-10b). Transfer of plasmids pS50-7 and pS50-10b (they are non-self-transmissible plasmids) appeared to be dependent on cotransfer of the conjugative plasmid pS50-290. The analysis of conjugants and derivative S50-20 (derivative of the strain S50 cured of plasmids pS50-7 and pS50-10b) by restriction enzyme Smal and PFGE showed that the plasmid pSS50-290 (designated pS50-290A) present in them has only one Smal site. Hybridization experiments (labelled pS50-7 was used as a probe) revealed that plasmids pS50- 290, pS50-10a and pS50-10b contain homologous sequences to the particular region of plasmid pS50-7. Plasmid pS50-290A which is present in conjugants and derivative S50-20 hasn't shown homology because it has deleted that region. During the isolation of spectinomycin-resistant mutants of the derivative S50-1 as well as S50-20-62 to Sbe used as a recipients in conjugation crosses an inversion within chromosomal DNA has occurred in them.
Faculty:
Универзитет у Београду, Биолошки факултет
Date:
1995
Keywords:
Lactococcus lactis / Lactococcus lactis / plazmid / proteinaza / bakteriocin S50 / konjugacija / rezistencija / PFGE / retardacija / inverzija / homologija / plasmid / proteinase / bacteriocin S50 / conjugation / resistance / PFGE / retardation / inversion / homology