Integrisani model održavanja zasnovan na uspostavljanju zakonitosti promene mehaniĉkih vibracija i njegov uticaj na prognostiku stanja rotacionih mašina
Integrated maintenance model based on establishment of principles of mechanical vibrations change and its impact on prognostics of condition of rotor engines
Author
Vulović, Stevan M.
Mentor
Adamović, Živoslav
Committee members
Prvulović, Slavica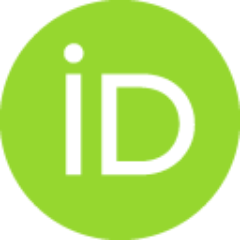 Škorić, Branko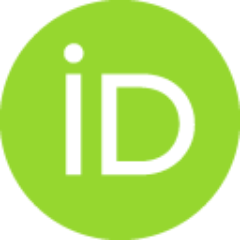 Šinik, Vladimir
Radovanović, Ljiljana
Adamović, Živoslav

Abstract
Osnovni cilj ove disertacije je da se razvije Integrisani model odrţavanja zasnovan na vibracijama sloţenih rotacionih tehniĉkih sistema, odnosno da se uspostavi sprovoĊenje dijagnostiĉkih provera stanja sklopova rotacionih mašina (kontrola vibracija). Zatim da se definišu optimalne periodiĉnosti vibracija kao i identifikacija ocena i rangiranja rizika sa stanovišta prekida rada mašina. Na taj naĉin potvrdiće se glavna hipoteza koja glasi: "Razvijanjem integrisanog modela odrţavanja zasnovanog na uspostavljanju zakonitosti promene mehaniĉkih vibracija moći će da se preventivno predvide pojave neispravnosti i prognozira stanje rotacionih mašina.
The basic goal of this dissertation is the development of an Integrated Maintenance Model based on vibrations of complex rotational technical systems, in other words, the establishment of implementation of diagnostic checks of rotating machinery compositions condition (control of vibrations). Afterwards, the definition of optimal periodicity of vibrations, as well as identification of estimations and ranking of risks from the stand point of disruption of work of operational processes. This is the way to confirm the main hypothesis which reads: "Development of an Integrated Maintenance Model based on the establishment of legality of change of mechanical vibrations will enable preventive predicting of malfunction occurrence, as well as prognosis of rotating machinery health.
Faculty:
Универзитет у Новом Саду, Технички факултет Михајло Пупин, Зрењанин
Date:
04-04-2018
Keywords:
Modeli / Models / mehaniĉke vibracije / odrţavanje / tehniĉka dijagnostika / pouzdanost / rotacione mašine / prognostika stanja / mechanical vibrations / maintenance / technical diagnostics / reliability / rotating machinery / condition prognosis