Dizajniranje, fizičko-hemijska karakterizacija, toksičnost i primena nove klase funkcionalizovanih jonskih tečnosti
Design, physico-chemical characterisation, toxicity and application of newly class of functionalized ionic liquids
Author
Aleksandar, Tot
Mentor
Vraneš, Milan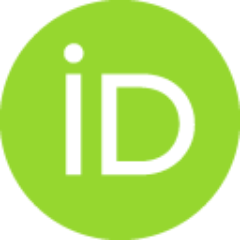 Committee members
Gadžurić, Slobodan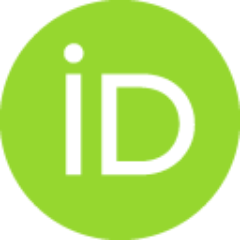 Vraneš, Milan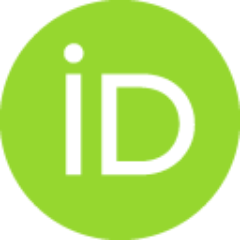 Marija-Bešter, Rogač
Maksimović, Ivana
Radović, Ivona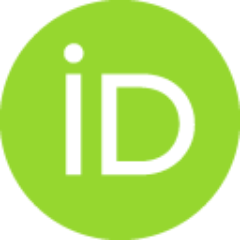 Abstract
U ovoj doktorskoj disertaciji sintetisane su dve različite klase jonskih tečnosti, na bazi imidazolijuma i holinijuma, sa ciljem snižavanja toksičnosti. Imidazolijumove jonske tečnosti su funkcionalizovane hidroksilnom i etarskom grupom u bočnom lancu. Uspešnost sinteza jonskih tečnosti potvrđena je snimanjem IC i NMR spektara. Izmerene su gustine, viskoznosti i provodljivosti čistih imidazolijumovih i holinijumskih jonskih tečnosti. Na osnovu dobijenih eksperimentalnih rezultata,potpomognutim računarskim simulacijama diskutovana je strukturna organizacija između katjona i anjona. Utvrđeno je da prisustvo hidroksilne grupe u bočnom lancu imidazolovog katjona, značajno utiče na lokaciju anjona i samim tim na makroskopska svojstva. U nastavku su izmerene gustine i viskoznosti vodenih rastvora sa ciljem dobijanja informacija o uticaju dodatka holinijumskih i imidazolijumovih jonskih tečnosti na strukturu
...
vode. Na osnovu B koeficijenta iz viskoznosti, ekspanzibilnosti i rezultata simulacija molekulske dinamike, utvrđeno je da sve jonske tečnosti imaju structure making osobine. Takođe, na osnovu izračunatih specifičnih molarnih zapremina i doking analize na receptoru za gorak ukus, ustanovljeno je da vodeni rastvori holinijumskih jonskih tečnosti imaju gorak ukus. Toksičnost funkcionalizovanih imidazolijumovih jonskih tečnosti ispitana je na nekoliko biljnih vrsta (pšenica, ječam i krastavac), kao i na larvama A. salina i ćelijskoj liniji MRC-5. Potvrđeno jeda uvođenje hidroksilne grupe u alkil niz najviše se redukuju toksičnosti imidazolijumovih jonskih tečnosti, dok je uticaj etarske grupe na smanjenje toksičnosti značajno manji. Ispitivanje citotoksičnosti i antibakterijske aktivnosti ukazalo je da holinijumske jonske tečnosti se mogu smatrati netoksičnima, i pokazuju beningnije dejstvo u poređenju sa njihovim polaznim komponentama (askorbinska kiselina, biotin i nikotinska kiselina).
In this doctoral thesis, ionic liquids based on imidazolium and cholinium cation were synthesized, in order to obtain new class of ILs with reduced toxicity. Imidazolium based ionic liquids were functionalized with hydroxyl and ether group in order to reduce their lipophilicity. All newly synthesized compounds were confirmed by measuring IR and NMR spectra. For pure ionic liquids, density, conductivity and viscosity were measured. Based on the obtained experimental results supported with results of molecular simulations, it was concluded that presence of oxygen in alkyl side chain of imidazolium ionic liquids significantly contribute to position of anion. Further, density and viscosity of diluted aqueous ILs solutions were measured with a purpose to investigate their influence on water structure. Based on obtained values for viscosicty B coefficient, expansibility and from MD simulations, all ionic liquids
...
express structure making tendency. From calculated specific apparent molar volumes for cholinium ionic liquids it was noted bitter taste. The toxicity of functionalized imidazolium ionic liquids was investigated on different plant species (wheat , barley and cucumber), on larvae of A. salina and cell line MRC-5. From obtained results it was concluded that introduction of hydroxyl group in alkyl side chain reduce toxicity significantly more than ether group. Experiments on cytotoxicicity and antibacterial effects allowed to conclude that those newly synthesized cholinium ionic liquids can be considered as non-toxic.
Faculty:
Универзитет у Новом Саду, Природно-математички факултет
Date:
03-07-2019
Projects:
Keywords:
Jonske tečnosti / Ionic liquids / sinteza / fizičko-hemijska svojstva / računarske simulacije / toksičnost / synthesis / physico-chemical charaterisation / computational simulations / toxicity