Analiza uticaja 3' kraja humanog protrombinskog gena na njegovu ekspresiju i patogenezu trombofilije
Analysis of human prothrombin gene 3' end influence on prothrombin gene expression and pathogenesis of thrombophilia
Author
Đorđević, Valentina J.
Mentor
Radojković, Dragica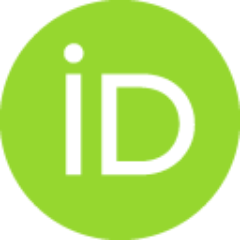 Committee members
Brajušković, Goran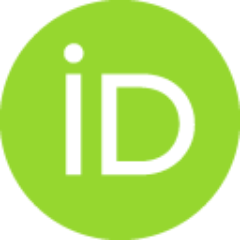 Kojić, Snežana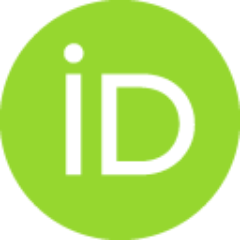 Abstract
Protrombin (Faktor II) je prekursor trombina, jednog od ključnih molekula u održanju hemostazne ravnoteže. Njegov povišeni nivo dovodi do odstupanja od hemostazne ravnoteže u smeru hiperkoagulacije i shodno tome predstavlja faktor rizika za pojavu tromboza. Kod pacijenata sa povišenim nivoom protrombina identifikovano je prisustvo G u A polimorfizma na 20210. mestu u 3' nekodirajućem regionu gena (FII G20210A). Istraživanja su pokazala da 3' kraj gena za protrombin ima nekanononsku organizaciju, a za G20210A polimorfizam je dokazano da dovodi do povišene ekspresije protrombina, što za posledicu ima pojavu tromboza. Međutim, precizan mehanizam kojim ovaj "3' gain of function" polimorfizam utiče na ekspresiju gena i dovodi do povišenog nivoa proteina još uvek nije rasvetljen. Obzirom da brojni pacijenati imaju povišeni nivo protrombina u plazmi, a ne nose G20210A polimorfizam, pretpostavlja se da u 3' kraju gena postoje i drugi polimorfizami koji mogu da utiču na ekspresiju protrombina.
...
Novija istraživanja ukazuju da je učešće 3' kraja u regulaciji ekspresije gena daleko kompleksnije nego što se pretpostavljalo i da se u okviru ovog regiona nalazi veliki broj potencijalnih regulatornih elemenata. U okviru ovog istraživanja urađena je strukturna i funkconalna analiza 3' kraj gena za protrombin koja je imala za cilj da rasvetli mehanizme kojima 3' kraj gena za protrombin i polimorfizmi u okviru njega, utiču na ekspresiju protrombina i patogenezu trombofilije. Strukturna analiza je obuhvatila pretraživanje 3' kraja kod pacijenata sa povišenim nivoom protrombina i identifikovana su tri nova polimorfizma: T20063C, C20068T i T20298C. Za ova tri polimorfizma kao i dva polimorfizma (A19911G i C20221T) koji su u literaturi već povezivana sa patogenezom trombofilije, određena je učestalost u grupi od 100 pacijenata sa trombofilijom i u kontrolnoj grupi od 100 zdravih ispitanika. Za A19911G polimorfizam u homozigotnom obliku (OR 1,27, p=0,603) i C20068T polimorfizam u heterozigotnom obliku (OR 2,14, p=0,687) je pokazano da su učestaliji u grupu pacijenta u odnosu na kontrolnu grupu, dok C20221T, T20063C i T20298C polimorfizmi nisu detektovani ni kod jednog od ukupno 200 ispitanika. U ovoj studiji je po prvi put, opisan somatski mozaicizam za G20210A polimorfizam i otvoreno pitanje uloge mozaicizma u nastanku multifaktorijalnih bolesti. Funkcionalna analiza je pokazala da konstrukat sa C20068T polimorfizmom ima 1,64 puta povećanu ekspresiju u odnosu na wt (wild type) konstrukt (p0,05), dok je za kontrukt sa T20063C polimorfizmom dokazano da nema razlike u ekspresiji u odnosu na wt. Pokazano je da prisustvo dela 3'FR (flanking region) sekvence u kojoj se nalazi DSE (downstream sequence element) regulatorni region dovodi do smanjenja ekspresije protrombina. To smanjenje je najizraženije kada se porede dva wt konstrukta, a najmanje kada je u konstruktima prisutan 20068T polimorfizam. Pokazano je, da je prisustvo dela 3' FR sekvence sa DSE regionom neophodno da bi G20210A polimorfizam doveo do povećane ekspresije protrombinskog gena. Takođe, identifikovan je region u poslednjem egzonu gena za protrombin koji može biti potenicijalno značajan u regulaciji ekspresije. Na osnovu rezultata ove studije, jedan od novodetektovanih polimorfizama u 3' kraju gena za protrombin-C20068T, predstavlja potencijalno značajan marker trombofilije. Dobijeni rezultati ukazuju da deo 3' FR sekvence, koja sadrži DSE element, igra važnu ulogu u regulaciji ekspresije gena za protrombin i da postoji složena interakcija između ovog regulatornog elementa i polimorfizma u 3' kraju gena za protrombin, koju je potrebno dalje istraživati.
Prothrombin (Factor II) is a precursor of thrombin, and one of the key enzymes involved in blood coagulation. Hyperprothrombinemia leads to hypercoagulability and increased thrombosis risk.The G to A substitution at position 20210 of the 3' untranslated region of (UTR) the factor II gene (FII G20210A) is associated with increased prothrombin level and enhanced blood coagulation. A recent studies of 3' end of FII gene identified an unusual architecture of noncanonical sequence elements. However, the precise mechanism by which G20210A 3' gain of function polymorphism affects gene expression and leads to elevated levels of protein remains unsolved. The elevated prothrombin level is, also, present in patients, non-carriers of G20210A polymorphism, indicating the presence of additional 3' end polymorphisms in prothrombin gene. 3' end of the gene and its impact on regulation of gene expression are far less studied in relation to the 5 'end and promoter, although recent research suggests th
...
at this region might have an important role in the gene expression regulation. The aim of our study was to elucidate the mechanism by which 3' end of prothrombin gene, as well as polymorphisms in this region, affect the prothrombin gene expression and pathogenesis of thrombophilia. Screening of 3' end of prothrombin gene in patients with thrombophilia identified three new polymorphisms: T20063C, C20068T, and T20298C. In order to examine the role of these three and two previously described polymorphisms (A19911G and C20221T) in pathogeneses of thrombophilia a case-control study was carried out in a group of 100 thrombophilic patients and 100 healthy blood donors. The homozygous carriers for A19911G polymorphism (OR 1.27, p = 0.603) and heterozygous carriers for C20068T polymorphism (OR 2.14, p = 0.687) were more frequent in the patient group compared to the controls, while C20221T, T20063C and T20298C polymorphisms were not detected. For the first time, we described somatic mosaicism for G20210A polymorphism and open the question of possible role of mosaicism in the pathogenesis of multocaftorial diseases. Functional assays revealed that constructs with the C20068T polymorphism increased expression level 1.64 times compared to the wild type construct (p <0.05), while construct with T20063C polymorphism showed no difference in expression. We have shown that the presence of 3'FR (flanking region) sequence with the DSE (downstream sequence element) in constructs leads to decreased prothrombin expression. Our results, also showed that DSE element is necessary for gain of function effect of prothrombin G20210A polymorhism. We have identified a last exon region of prothrombin gene which may play role in regulation of prothrombin expression. Our results showed that C20068T polymorphism may be a potentially important marker for thrombophilia. Also, our findings suggest that DSE region within 3' FR sequence of prothrombin gene, might have an important role in the regulation of gene expression. It is obvious that complex interactions between polymorphisms and regulatory elements in 3' end of prothrombin gene exist, which needs further investigations.
Faculty:
Универзитет у Београду, Биолошки факултет
Date:
07-05-2010
Keywords:
protrombin / prothrombin / 3' kraj gena / regulacija ekspresije / trombofilija / G20210A / C20068T / DSE regulatorni region / 3'end / gene expression regulation / thrombophilia / G20210A / C20068T / DSE region