Sinteza i realizacija uskopojasnih rekurzivnih digitalnih filtara nepropusnika opsega
Докторанд
Krstić, Ivan B.
Ментор
Nikolić, Saša V.
Чланови комисије
Stančić, Goran
Milovanović, Gradimir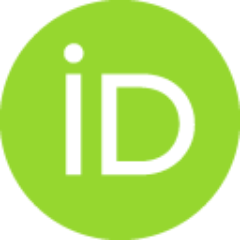 Nikolić, Tatjana
Lekić, Predrag

Сажетак
New IIR multiple-notch filters design methods, whose utilization lead to complete satisfaction of specifications regarding positions of notch frequencies and notch-bandwidths defined for an arbitrary attenuation value at cutoff frequencies, are investigated in this thesis. Most of the proposed design methods offer the possibility of further pass-bands magnitude response improvement by increasing the order of the filter. On the other hand, since proposed design methods are based on the assumption that IIR multiple-notch filter with desired magnitude response can be obtained by parallel connection of the delay line and the stable allpass filter, pass-bands magnitude response improvement is followed by the improvement of linearity of the pass-bands phase response. Comparison with the existing IIR multiple-notch filter design methods showed that proposed design methods could result in shorter duration of transient response to sum of sinusoidal interferences, as well as in im
...
provement of pass-bands phase response. Sensitivity of the IIR multiple-notch filter's magnitude response to coefficient quantization is considered from the point of view of the right choice of existing (standard) and development of the new realization structures. Algorithm for determination of the multipliers coefficients' quantized values such that needed number of bits for theirs representation is minimized, as well as the algorithm for determination of the optimal representations of the all-pass filter transfer function (characterizing the IIR multiplenotch filter), realized by cascade connection of the first- and second-order nonstandard all-pass sections, are proposed. Efficiency of the proposed algorithms is verified through several examples. General conclusion is that significant reduction in total number of bits needed for representation of multipliers coefficients can be achieved if nonstandard realization structures are used.
Факултет:
Универзитет у Нишу, Електронски факултет
Датум одбране:
22-03-2019
Кључне речи:
uskopojasni digitalni filtar nepropusnih opsega / digital multiple-notch filter / filtar svepropusnih frekvencija / simetričnost amplitudske kara- kteristike oko centralnih frekvencija nepropusnih opsega / osetljivost amplitudske karakteristike na zaokruživanje vrednosti koeficijenata množača / realizacione strukture / optimalni načini predstave prenosne funkcije / all-pass filter / symmetrical magnitude response about notch frequencies / sensitivity of the magnitude response to coefficients quantization / realization structures / optimal transfer function's forms