Razvoj algoritama za kodovanje govornog i audio signala
Author
Tomić, Stefan S.
Mentor
Perić, Zoran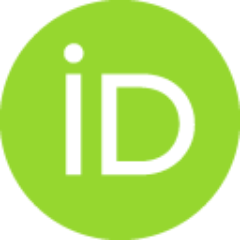 Committee members
Ćirić, Dejan
Jovanović, Aleksandra
Nikolić, Jelena
Kovačević, Jelena

Abstract
Speech represents one of the most important characteristics of the human speicies, which sets humans apart from other living beings. Thus, speech represents highly important signal in digital communications. Since the transmission of the speech signal in digital communications began, the technology dedicated to the digitalization of speech took a significant place in digital signal processing. Still lasting growth in the usage of multimedia systems enables us to send and distribute digital speech and audio signals easier than ever. New implementation possibilities demand progress in coding techniques, which inspires researchers to develop new speech and audio signal coding algorithms. This dissertation will present different speech and audio signal coding algorithms, based on waveform signal coding. Also, the advantages and disabilities of implementing different coding techniques and quantizer types will be evaluated. The output signal quality will be evaluated by subjective and objec
...
tive quality measures. Firstly, the implementation of subband coding techniques in speech and audio signal coding will be presented. Subband coding performs decomposing of the imput signal into subbands, which can be coded independently, by witch we can reduce the required bit rate. Four different subband coding algorithms will be presented, determined by different complexity levels and quantization techniques. This dissertation will present modified BTC(Block Truncation Coding) algorithm and its implementation in speech and audio signal coding. BTC algorithm was originally developed for applications in black and white image coding, while the modified algorithm exploits some of the common characteristics of black and white images and speech and audio signals. Also, a simple differential and backward adaptive coding algorithm will be presented. This algorithm will show the advantages of implementing aforementioned techniques, by witch we can obtakin high output signal quality, while preserving low computational complexity. ...
Faculty:
Универзитет у Нишу, Електронски факултет
Date:
04-03-2019
Keywords:
algoritam / adaptation / algorithm / audio signal / BTC / DPCM / speech signal / quantization / coding / subband coding / audio signal / govorni signal / kvantizacija / kodovanje / podopsežno kodovanje / BTC algoritam