Uticaj novosintetisanog liganda (O,O'-dietil-(S,S)-etilendiaminN,N'-di-2-amino-(3-cikloheksil)propanoat dihidrohlorida) na rast i metastaziranje mišjeg karcinoma dojke i melanoma
The influence of new ligand (O,O'-diethyl-(S,S)- ethylenediamine-N,N'-di-2-(3-cyclohexyl)propanoate dihydrochloride) on growth and progression of murine mammary carcinoma and melanoma
Author
Jurišević, Milena
Mentor
Radosavljević, Gordana
Committee members
Jovanović, Ivan
Radić, Gordana
Sabo, Tibor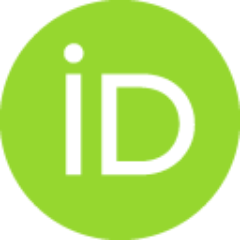 Abstract
Poslednjih decenija glavno ograničenje u lečenju kancera je prvenstveno povećana učestalost ozbiljnih neželjenih reakcija, kao i sve češći razvoj rezistencije na hemoterapeutike. Upravo ova ograničenja nametnula su potrebu za razvojem novih172 terapijskih jedinjenja koja pokazuju veću efikasnost a manju toksičnost. Usled uspešne sinteze novih potencijalih terapijskih jedinjenja na bazi metala pokazano je da ligand, etilendiamin-N,N'-diacetat tipa, O,O'-dietil-(S,S)-etilendiamin-N,N'-di-2- amino-(3-cikloheksil)propanoat dihidrohlorid (DE-EDCP) ispoljava toksični efekat na različitim ćelijskim linijama karcinoma. Osnovni cilj ovog istraživanja je da se ispita uticaj DE-EDCP na rast i metastaziranje mišjeg karcinoma dojke (4T1) i melanoma (B16-F10), kao i da se rasvetli potencijalni mehanizam dejstva. DE-EDCP pokazuje tumoricidni potencijal na linije ćelija karcinoma dojke miševa i ljudi, kao i na ćelijsku liniju mišjeg melanoma. DE-EDCP značajno redukuje rast karcinom
...
a dojke i pokazuje jasan tumoricidni kapacitet koji je odgovoran za metastaziranje tumora bez očigledne sistemske toksičnosti. DE-EDCP povećava osetljivost tumorskih ćelija na apoptozu što se ogleda u sposobnosti da smanjuje ekspresiju antiapoptotskog proteina Bcl-2 i povećava ekspresiju proapoptotskog proteina Bax, kao i efektorske kaspaze-3. Takođe, primena DE-EDCP smanjuje ekspresiju ciklina D3, Ki-67 i povećava ekspresiju p16, p21 i p27 što rezultuje zadržavanjem ćelija u G0/G1 fazi ćelijskog ciklusa, a time ne samo da inhibira proliferaciju tumorskih ćelija, već verovatno dodatno facilitira njihovu osetljivost na apoptozu. Još jedan dodatni mehanizam kojim DE-EDCP usporava progresiju karcinoma dojke je redukcija migracije tumorskih ćelija inhibicijom signalnog puta STAT3 koji uključuje NANOG i SOX2. Takođe, sistemska primena DE-EDCP, osim što povećava influks, podstiče tumoricidni fenotip i zadržava responzivnost NK i NKT ćelija u tumorskoj mikrosredini. Antitumorski efekat DE-EDCP ostvaruje na više različitih načina - favorizuje apopotozu istovremeno inhibira proliferaciju tumorskih ćelija i pojačava antitumorski imunski odgovor, što ukazuje na mogućnost korišćenja DEEDCP u eksperimentalnoj terapiji karcinoma.
Pharmacological treatment of cancer is mostly limited by drug-toxicity and resistance. It has been noticed that organic ester ligand, O,O'-diethyl-(S,S)-ethylenediamineN,N'-di-2-(3-cyclohexyl)propanoate dihydrochloride (named DE-EDCP) showed effective cytotoxic capacities against several human and mouse cancer cell lines. The aim of present study was to examine the ability of DEEDCP to inhibit murine breast cancer (4T1) growth and progression, as well as melanoma (B16F10), and to explore possible molecular mechanisms. DE-EDCP exhibited significant tumoricidal activity on human and murine breast cancer cell lines. Further, marked reduction of murine breast cancer growth and progression, as well as melanoma, by DE-EDCP was shown. DE-EDCP exhibits fewer side-effects compared to cisplatin as a conventional chemotherapeutic. Results obtained from in vivo and in vitro experiments indicate that DE-EDCP induces apoptosis and inhibits proliferation of 4T1 cells. DE-EDCP increase
...
s percentage of 4T1 cells in late apoptosis, expression of pro-apoptotic Bax and caspase- 3, while decreases expression of anti-apoptotic Bcl-2. DE-EDCP treatment increased the percentage of TUNEL-positive nuclei and reduced Ki-67 expression in breast cancer tissue. DE-EDCP decreased expression of cyclin D3 and Ki-67, increased expression of cyclindependent kinase inhibitors p16, p21 and p27 and arrested 4T1 cells in G0/G1 cell cycle phase. Expression of STAT3 and downstream regulated molecules, NANOG and SOX2, was reduced in 4T1 cells after DEEDCP treatment. DE-EDCP facilitated accumulation of CD3+CD49+ NKT cells and CD3-CD49+ NK cells in tumor microenvironment. In conclusion, DE-EDCP impairs breast cancer growth and progression by triggering cancer cell death and inhibition of cancer cell proliferation and by facilitating anti-tumor immunity. DE-EDCP might be of interest in the development of the new anticancer agent.
Faculty:
Универзитет у Крагујевцу, Факултет медицинских наука
Date:
04-02-2019
Projects:
Keywords:
O / O / O'-diethyl-(S / S)-ethylenediamine-N / N'-di-2-(3- cyclohexyl)propanoate dihydrochloride / mammary carcinoma / melanoma / O'-dietil-(S / S)-etilendiamin-N / N'-di-2-amino-(3- cikloheksil)propanoat dihidrohlorid / tumor dojke / melanom