Uticaj farmaceutsko-tehnološke formulacije u obliku mikrovezikula sa alginatom na resorpciju gliklazida iz digestivnog trakta pacova
The effect of alginate microcapsules pharmaceutical formulation on gliclazide absorption in rat gastrointestinal tract
Author
Ćalasan, Jelena
Mentor
Goločorbin-Kon, Svetlana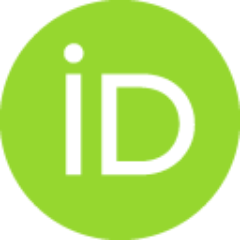 Committee members
Vasović, Velibor
Milijašević, Boris
Vukmirović, Saša
Atanacković-Krstonošić, Milica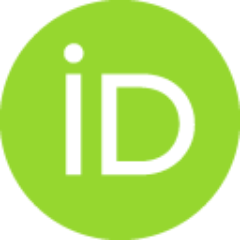 Dobrić, Silva

Abstract
Gliklazid je jedan od najčešće korišćenih lekova u terapiji dijabetes melitusa tip 2. U poslednje vreme, utvrđeno je da gliklazid ispoljava i druge pozitivne farmakološke efekte kao što su imunomodulatorni i anti-koagulacioni efekti, ukazujući na njegovu potencijalnu primenu u terapiji dijabetes melitusa tip 1. Gliklazid se odlikuje varijabilnim stepenom apsorpcije nakon peroralne primene i iz tog razloga pretpostavlja se da bi tehnike njegove ciljane isporuke, kao što je mikroinkapsulacija, mogle da dovedu do poboljšanja njegove apsorpcije i njegove potencijalne primene u terapiji T1DM. Pokazano je da različite žučne kiseline, uključujući i holnu, imaju stabilizacione efekte u domenu primene mikrovezikula i kontrolisanog osobađanja lekova, te je moguće da bi njihov dodatak u mikrovezikularnu formulaciju gliklazida mogao dodatno da poboljša oslobađanje gliklazida, njegovu apsorpciju i antidijabetičke efekte. S tim u vezi, cilj ovog istraživanja je da se ispita hipoglikemijski efekat gl
...
iklazida primenjenog u obliku alginatnih mikrovezikula, sa ili bez dodatka holne kiseline na T1DM modelu pacova. Trideset šest pacova obolelih od T1DM indukovanog aloksanom i odgovarajuće zdrave kontrolne životinje su nasumično raspoređene u šest grupa (n=6) i tretirane jednokratnom dozom fiziološkog rastvora, suspenzijom gliklazida, gliklazidom u obliku alginatnih mikrovezikula, samo holnom kiselinom, i mikrovezikulama gliklazida sa ili baz dodatka holne kiseline. Uzorkovana je krv tokom 10 h nakon unete doze i merena je koncentracija glukoze u krvi I koncentracija gliklazida u serumu korišćenjem HPLC metode. Mikrovezikule gliklazida su ispoljile hipo-glikemijski efekat kod pacova obolelih od dijabetesa, uprkos njegovim smanjenim koncentracijama u serumu, dok je dodatak holne kiseline u mikrovezikularnu formulaciju smanjio hipoglikemijski efekat gliklazida. Ovo potvrđuje izostanak sinergističkog efekta između gliklazida i holne kiseline. Takođe, ni proces mikroinkapsulacije niti dodatak holne kiseline nisu doprineli poboljšanju apsorpcije gliklazida, što ukazuje na činjenicu da su njegovi hipoglikemijski efekti nezavisni od njegove apsorpcije i koncentracije u serumu. Stoga se može pretpostaviti da su hipoglikemijski efekti gliklazida pre pod uticajem crevno-metaboličke aktivacije nego ciljanog oslobađanja u digestivnom traktu sistemske apsorpcije. Mikrovezikule gliklazida ispoljavaju hipoglikemijski efekat kod pacova obolelih od T1DM nezavisno od insulina, te mogu imati potencijalnu primenu u terapiji T1DM. Ovaj rad su podržali: HORIZON 2020 MEDLEM projekat broj 690876; Projekat Sekretarijata naučnog i tehnološkog razvoja Vojvodine broj . 114-451-2072-/2016-02; Projekat Ministarstva obrazovanja, nauke i tehnološkog razvoja Republike Srbije broja 41012.
Gliclazide is one of the most commonly prescribed drugs for the treatment of Type 2 diabetes. Recently, gliclazide has reported to have desirable pharmacological effects such as immunomodulatory and anti-clotting effects, suggesting its potential applications in Type 1 diabetes mellitus (T1D) therapy. Gliclazide has variable absorption after oral administration, and therefore use of targeted-delivery techniques, such as microencapsulation, may optimise gliclazide absorption and its potential applications in T1D. Different bile acids, including cholic acid, have demonstrated microcapsule-stabilising and controlled-release effects, and thus their incorporation into gliclazide microcapsules may further optimise gliclazide release, absorption and antidiabetic effects. Accordingly, this study aimed to investigate the hypoglycaemic effects of gliclazide alginate-based microcapsules, in combination with or without added cholic acid, in a T1D rat model. Thirty six alloxan-induced T1D rats and
...
respective healthy controls were randomly assigned into six equally distributed groups (n=6) and gavaged with a single dose of normal saline solution, gliclazide suspension, gliclazide alginate-based microcapsules, cholic acid alone, combination of gliclazide and cholic acid or alginate-based microcapsules with combined gliclazide and cholic acid. Blood samples were collected over 10 h post-dose and analysed for blood glucose concentrations and gliclazide serum concentrations using HPLC. Gliclazide microcapsules exibited a hypoglycaemic effect in diabetic rats, despite detected lower serum concentrations, whereas cholic acid incorporation diminished the hypoglycaemic effects. This suggests a lack of synergistic effects between gliclazide and cholic acid. In addition, neither microencapsulation nor cholic acid incorporation optimised gliclazide absorption which suggests that hypoglycaemic effects of gliclazide are independent of its absorption and serum concentrations. This provides evidence that hypoglycaemic effects of gliclazide may be associated with gut-metabolic activation rather than gut-targeted delivery and systemic absorption. Conclusion Gliclazide microcapsules exibited hypoglycaemic effects in T1D rats independent of insulin and thus may have potentials in treatment of T1D. This research was supported by: HORIZON 2020 MEDLEM project Grant No. 690876; Project for Scientific and Technological Development of Vojvodina No. 114-451-2072-/2016-02; Project of Ministry of Education, Science and Technological Development of the Republic of Serbia, Grant No. 41012.
Faculty:
Универзитет у Новом Саду, Медицински факултет
Date:
24-04-2019
Projects:
Keywords:
gliklazid / Gliclazide / mikrovezikule / dijabetes melitus / žučne soli i kiseline / hipoglikemijski agensi / holna kiselina / alginati / pacovi / Cell-Derived Microparticles / Diabetes Mellitus / Bile Acids and Salts / Hypoglycemic Agents / Cholic Acid / Alginates / Rats