Uticaj različitih vrsta hrane na parametre oksidativnog stresa i masnokiselinski profil fosfolipida jetre pacova
Effects of different types of diets on the parameters of oxidative stress and the fatty acid profile of rat liver phospholipids
Author
Ranković, Slavica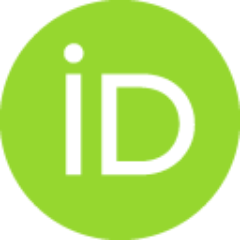 Mentor
Popović, Tamara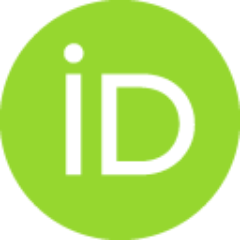 Committee members
Vujović, Predrag
Lozo, Jelena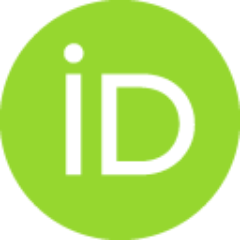 Glibetić, Marija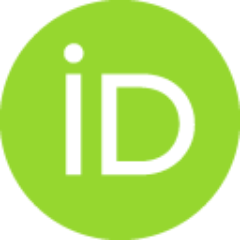 Debeljak-Martačić, Jasmina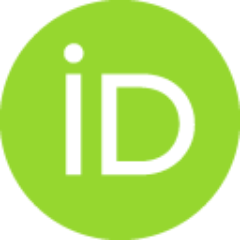 Abstract
Sastav masnih kiselina lipida, posebno fosfolipida (PL) glavnih konstituenata ćelijskih membrana zavisi od brojnih faktora. U poslednje vreme povećano je interesovanje za istraživanja novih antioksidanasa u ishrani, uključujući omega-3 masne kiseline i bioaktivne proteine prisutne u mleku. Uticaj različitih vrsta hrane, odnosno njihovog masnokiselinskog sastava na profil masnih kiselina fosfolipida tkiva nije dovoljno ispitivan. Stoga, cilj ove doktorske disertacije je bio ispitivanje efekta unosa tri različite vrste hrane (standardne hrane, hrane obogaćene ribljim brašnom i hrane obogaćene mlekom u prahu) na biohemijske parametre u krvi, masnokiselinske profile fosfolipida jetre i na parametre oksidativnog stresa u jetri pacova Wistar soja, starosne dobi četiri meseca u trajanju od četiri nedelje. U okviru ove studije, poređen je manokiselinski profil u hranama različitog sastava, a takođe i u fosfolipidima jetri životinja nakon tretmana. Preciznije, cilj je bio izdvajanje pojedinačni
...
h masnih kiselina, koje su najviše doprinele razlici u sastavu fosfolipida jetre, kao i ispitivanje polno specifičnog odgovora tkiva na primenjene vrste hrane. Rezultati ove disertacije su pokazali da hrana obogaćena ribljim brašnom i hrana obogaćena mlekom u prahu menja sastav masnih kiselina fosfolipida i njihov odnos u jetri pacova, na polno specifičan način. Primenjene hrane su promenile odnos ukupnih zasićenih (SFA), mononezasićenih (MUFA) i polinezasićenih masnih kiselina (PUFA), ali su efekti polno specifični. Hrana obogaćena mlekom u prahu je smanjila sadržaj SFA i povećala udeo MUFA kod mužjaka, i PUFA kod ženki, u odnosu na standardnu hranu. Ista vrsta hrane je smanjila procenat ukupnih n-3, povećala procenat ukupnih n-6 i odnos n-6/n-3 kod mužjaka u odnosu na druge vrste hrana. S druge strane, kod ženki, hrana obogaćena ribljim brašnom povećala je procenat ukupnih n-3, smanjila procenat ukupnih n-6 i odnos n-6/n-3 u poređenju sa standardnom hranom i hranom obogaćenom mlekom u prahu. Hrana je na polno specifičan način uticala i na odnos pojedinačnih masnih kiselina u PL jetre...
The composition of fatty acids especially phospholipids (PL) as the main constituents of cell membranes depends on many factors. Recently, there has been an increased interest in novel dietary antioxidants, including omega-3 fatty acids and bioactive proteins present in milk. There is limited data regarding the effects of fatty acid composition of different types of diets on tissue phospholipids fatty acid profile. The aim of this doctoral dissertation was to examine the effects of different types of diets (standard diet, fish based and milk based diets) on plasma biochemical parameters, FA profiles of liver phospholipids, and parameters of oxidative stress in liver, of four months old Wistar rats, during four-weeks. Within this study, fatty acid profile was compared in diets of different composition, as well as in liver phospholipids of animals after treatment. The aim was to detect individual fatty acids mostly contributed to the difference in composition of liver phospholipids, and
...
to explore the association of tissue response with gender. The results of this dissertation have shown that both, milk- and fish-based diet, changed the composition and ratio of rat liver phospholipids FA, in gender-specific manner. Although, applied diets changed the ratio of total saturated fatty acids (SFA), monounsaturated fatty acids (MUFA) and polyunsaturated fatty acids (PUFA), but the effects were sex specific. Milk-based diet lowered the amount of SFA and elevated the ratio of MUFA in males, and PUFA, in females comparing to standard diet. The same diet decreased n-3, increased n-6 and n-6/n-3 ratio in males comparing to the other type of diets. On the other hand, in females, fish-based diet increased n-3, decreased n-6 and n-6/n-3 ratio comparing to standard and milk-based diet. However, the ratio of individual FA in liver PL was also dietary-influenced, but with gender specific manner. While in females fish-based diet decreased AA (arachidonic acid) increased level of EPA (eicosapentaenoic acid), DPA (docosapentaenoic acid) and DHA (docosahexaenoic acid), the same diet elevated only DHA levels in males...
Faculty:
Универзитет у Београду, Биолошки факултет
Date:
12-12-2018
Projects:
Keywords:
Hrana obogaćena ribljim brašnom / Fish based diet / hrana obogaćena mlekom u prahu / masne kiseline / pol / antioksidativni enzimi / lipidna peroksidacija / pacovi / milk based diet / fatty acids / gender / antioxidant enzymes / lipid peroxidation / Wistar rats