Efekti fluoksetina i klozapina na antioksidativni sistem i parametre inflamacije u mozgu i jetri pacova u uslovima hronične izolacije
The effects of fluoxetine and clozapine on antioxidative system and inflammation parameters in the brain and liver of chronically isolated rats
Author
Todorović, Nevena
Mentor
Filipović, Dragana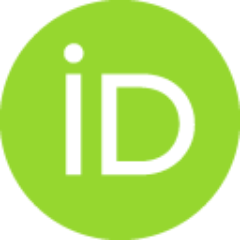 Committee members
Đorđević, Jelena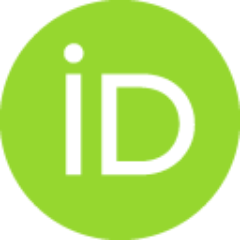 Pajović, Snežana B.
Filipović, Dragana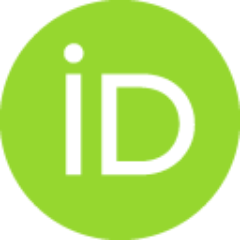 Đorđević, Jelena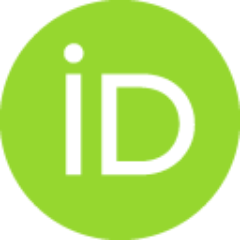 Abstract
Depresija je visokoprevalentno, multifaktorijalno i heterogeno psihijatrijsko oboljenje kompleksne neurobiološke osnove. S obzirom da veliki broj pacijenata (30– 40%) ne postiže remisiju bolesti uprkos antidepresivnoj terapiji, patofiziologija depresije i mehanizmi delovanja antidepresiva i danas su aktuelne problematike iako se intenzivno istražuju decenijama unazad. Brojne studije ukazuju da hronični psihosocijalni stres, vodeći sredinski faktor rizika za razvoj depresije, izaziva oksidativni stres i inflamaciju u mozgu, procese koji imaju važnu ulogu u etiopatofiziologiji ovog oboljenja. Pored toga, sve je više podataka koji pokazuju da je disregulacija γ-aminobuterna kiselina (GABA) sistema u mozgu povezana sa depresijom. U radu su analizirani efekti antidepresiva fluoksetina i atipičnog antipsihotika klozapina na glutation (GSH)-zavisni antioksidativni sistem i parametre inflamacije u hipokampusu i prečeonoj zoni kore cerebruma, moždanim regionima posebno osetljivim na stres. Tako
...
đe, ispitan je uticaj ovih lekova na GABA signalizaciju u medijalnoj prečeonoj zoni kore cerebruma, kao i njihova hepatotoksičnost. Ovi efekti su istraživani na životinjskom modelu depresije koji se zasniva na hroničnom izlaganju psihosocijalnom stresoru. Odrasli mužjaci pacova Wistar soja su podvrgavani 21- dnevnoj izolaciji, a fluoksetin i klozapin su davani stresiranim pacovima tokom izolacije, kao i nestresiranim (kontrolnim) pacovima u periodu od 21 dana. Hronična izolacija je dovela do promena u ponašanju koje nalikuju depresivnom i anksioznom, kompromitovala antioksidativnu odbranu posredovanu glutation peroksidazom i izazvala porast nivoa faktora nekroze tumora α (TNF-α) u hipokampusu. Takođe, izolacija je uzrokovala smanjenje koncentracije GSH, aktivaciju nuklearnog faktora-κB i porast nivoa medijatora inflamacije ciklooksigenaze-2 (COX- 2), interleukina-1β i TNF-α u prečeonoj zoni kore cerebruma. Fluoksetin i klozapin su onemogućili razvoj promena u ponašanju i proinflamatorne procese u obe ispitivane moždane strukture kod izolovanih pacova. Što se tiče GSH-zavisnog sistema, fluoksetin je pokazao protektivni efekat ali samo u prečeonoj zoni kore cerebruma pacova...
Depression is a highly prevalent, multifactorial and heterogeneous disorder with complex neurobiology. Large numbers of patients (30–40%) do not achieve disease remission despite receiving antidepressive therapy. Thus, despite the decades of research, the pathophysiology of depression and mechanisms of antidepressants' actions are ongoing and widespread issues. A growing body of evidence indicates that psychosocial stress, the leading environmental risk factor, causes oxidative stress and inflammation in the brain and that these processes have important role in the pathophysiology of depression. In addition, dysregulation of γ-aminobutyric acid (GABA)-ergic system is becoming increasingly associated with this disorder. In this study, we analyzed the effects of antidepressant fluoxetine and atypical antipsychotic clozapine on the glutathione (GSH)-dependent antioxidative system and parameters of inflammation in hippocampus and prefrontal cortex, brain regions particularly sensitive to s
...
tress. Besides, we examined the effects of drugs on the GABAergic signalization, as well as their hepatotoxicity. These effects were investigated in an animal model of depression based on chronic psychosocial stress. Adult male Wistar rats were isolated for 21 days and fluoxetine and clozapine were applied to the stressed rats during isolation, as well as to non-stressed rats for 21 days. Chronic isolation caused depressive- i anxiety-like behaviors, compromised glutathione peroxidase-mediated antioxidative defense and caused increase in tumor necrosis factor α (TNF-α) levels in hippocampus. Besides, isolation decreased GSH levels, activated nuclear factor-κB and elevated cyclooxygenase-2 (COX-2), interleukin-1β i TNF-α levels in prefrontal cortex. Fluoxetine and clozapine prevented behavioral changes and proinflammatory events in both examined brain structures in isolated rats. Regarding GSH-dependent defense, fluoxetine showed protective effects, which were restricted to the prefrontal cortex. These results indicate the significant role of proinflammatory molecular changes in the development of depressive symptoms, as well as the importance of the anti-inflammatory properties of fluoxetine and clozapine in their prevention...
Faculty:
Универзитет у Београду, Биолошки факултет
Date:
12-12-2018
Projects:
Keywords:
Fluoksetin / Fluoxetine / clozapine / chronic isolation / hippocampus / prefrontal cortex / liver / antioxidative system / inflammation parameters / parvalbumin / klozapin / hronična izolacija / hipokampus / prečeona zona kore cerebruma / jetra / antioksidativni sistem / parametri inflamacije / parvalbumin