Epilitske zajednice silikatnih algi - sezonska dinamika i procena ekološkog statusa odabranih reka istočne i jugoistočne Srbije
Epilithic diatom communities - seasonal dynamics and ecological status assessment of selected rivers from the eastern and southeastern Serbia
Author
Jakovljević, Olga
Mentor
Krizmanić, Jelena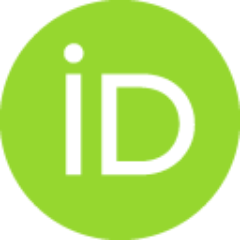 Committee members
Subakov Simić, Gordana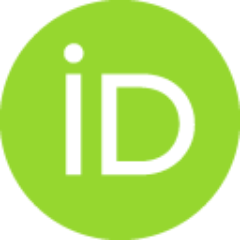 Simić, Snežana

Abstract
Analizom zajednice silikatnih algi moņe se dobiti slika opńteg stanja, ekolońkog integriteta i kvaliteta vode odreĊenog vodenog ekosistema. U cilju implementacije Okvirne direktive o vodama, u Srbiji je doneta zakonska regulativa na osnovu koje je obavezna procena ekolońkog statusa povrńinskih voda na osnovu bentosne zajednice silikatnih algi. Predmet ove doktorske disertacije je floristiĉka studija epilitskih zajednica silikatnih algi, njihova sezonska dinamika i primena dijatomnih indeksa kao relevantnih parametara u proceni ekolońkog statusa odabranih reka istoĉne i jugoistoĉne Srbije. Algolońki i fiziĉko-hemijski uzorci su sakupljeni ńest puta u periodu od dvanaest meseci sa ńest lokaliteta duņ toka reke Vrle i reke Crnice, odnosno sa pet lokaliteta duņ toka reke Mlave i Radovanske reke. Pri izboru lokaliteta vodilo se raĉuna o poloņaju pastrmskog ribnjaka i njegovom uticaju kao potencijalnom izvoru zagaĊenja ovih reka. Tokom istraņivanog perioda identifikovano je ukupno 375 takson
...
a epilitskih silikatnih algi u Vrli, Mlavi, Crnici i Radovanskoj reci. Pored ugroņenih taksona, identifikovani su i taksoni koji se smatraju retkim. Od ukupnog broja identifikovanih, 50 taksona je prvi put zabeleņeno u flori algi Srbije. Rod Decussata predstavlja novi rod za floru algi Srbije. CCA analiza uticaja ekolońkih parametara na distribuciju taksona epilitske zajednice silikatnih algi iz 4 istraņivane reke je pokazala da ribnjaci utiĉu na fiziĉko-hemijske osobine vode, a samim tim na sastav epilitske zajednice. Kao znaĉajni fiziĉko-hemijski faktori izdvojili su se NH4+, NH3 i EP. Na osnovu većine dijatomnih indeksa voda sve ĉetiri istraņivane reke je dobrog ekolońkog statusa (II klasa kvaliteta). Prema zakonskoj regulativi Srbije, na osnovu biolońkih (fitobentos) i fiziĉko-hemijskih elemenata, ekolońki status vode istraņivanog dela reke Vrle je dobar (II klasa), a reke Mlave umeren (III klasa). Konaĉan ekolońki status Crnice i Radovanske reke je procenjen kao slab (IV klasa)...
By analyzing the benthic diatom community, a picture of the general condition, ecological integrity and water quality of a particular aquatic ecosystem can be obtained. In order to implement the Water Framework Directive, a legislation has been adopted in the Republic of Serbia that requires an assessment of the ecological status of surface waters based on the benthic diatoms. The aim of this PhD thesis was the floristic analysis of the epilithic diatom communities, their seasonal dynamics and the application of diatom indices as relevant parameters in the ecological status assessment of the selected rivers from the Eastern and Southeastern Serbia. Algological and physico-chemical samples were collected six times over a period of twelve months from six sites along the Vrla and Crnica rivers, and from five sites along the Mlava and Radovanska rivers. In selecting the sites taken into account the position of a trout ponds and its impact as a potential sources of pollution of the rivers.
...
A total of 375 epilithic diatom taxa in Vrla, Mlavi, Crnica and Radovanova rivers were identified during the investigated period. Some endangered and rare taxa were identified. Of the total number of identified taxa, 50 taxa were new records for the Serbian algal flora. The genus Decussata, with the rare species D. hexagona, was recorded for the first time in Serbia. The CCA analysis of the impact of ecological parameters on the distribution of the diatom taxa from the investigated rivers has shown that the fish ponds affect the water physico-chemical properties and, consequently, the composition of the epilithic diatom communities. NH4+, NH3 and EP have been identified as important physical-chemical factors...
Faculty:
Универзитет у Београду, Биолошки факултет
Date:
13-02-2019
Projects:
Keywords:
epilitske silikatne alge / epilithic diatoms / seasonal dynamics / floristic composition / diatom indices / ecological status / Vrla River / Mlava River / Crnica River / Radovanska River / sezonska dinamika / floristiĉki sastav / dijatomni indeksi / ekolońki status / Vrla / Mlava / Crnica / Radovanska reka