Povezanost dimenzija ličnosti, temperamenta i suicidalnosti kod pacijenata sa dijagnozom bipolarnog afektivnog poremećaja, depresije i shizofrenije
Connection of dimensions of personality, temperament and suicidality in patients with diagnosis of bipolar affective disorder, depression and schizophrenia
Author
Jovičić, Milena
Mentor
Ignjatović-Ristić, Dragana
Committee members
Janjić, Vladimir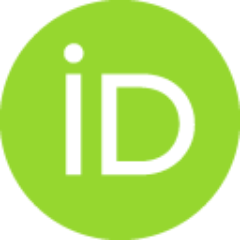 Hinić, Darko
Dedić, Gordana

Abstract
Izvod - Suicid je značajan zdravstveni internacionalni problem, a prevencija suicida predstavlja prioritet Svetske zdravstvene organizacije. U kliničkoj praksi predstavlja najnepoželjniji ishod lečenja pacijenata bez obzira o kojem mentalnom poremećaju je reč. Nemoć prevencije i nepredvidiva priroda ovog fenomena, značajni su razlozi zbog kojih je sve veća zainteresovanost svetske istraživačke javnosti za ovu temu. Dosadašnja istraživanja su uglavnom bila posvećena registrovanju uzroka i faktora rizika suicidalnog ponašanja pa su prethodni pokušaji samoubistva kao i mentalni poremećaji identifikovani kao vodeći faktor rizika. Poslednjih godina, sve je veća zainteresovanost istraživača za registrovanjem personalnih karakteristika suicidalnih osoba. U ovoj studiji smo predstavili dimenzije ličnosti i tipove afektivnih temperamenata koji su se pokazali prediktivnim za suicidalne oblike ponašanja. Studija se bavi predikcijom suicidalnog rizika i suicidalnih pokušaja pomoću dim
...
enzija ličnosti i tipova afektivnih temperamenata kod pacijenata koji se leče od bipolarnog afektivnog poremećaja, depresije i shizofrenije. Cilj studije je171 registrovanje personalnih karakteristika koje imaju prediktivni značaj za suicidalnost. Ova studija je opservaciona studija preseka. Sprovedena je u okviru tri Klinike za psihijatriju u Srbiji. U istraživanju je učestvovalo ukupno 440 ispitanika, sa dijagonozom depresije 251, sa bipolarnim afektivnim poremećajem 81, a sa shizofrenijom 108 ispitanika. Podaci su prikupljeni pomoću upitnika o sociodemografskim karakteristikama, RASS skale za procenu suicidalnosti, skale temperamenta TEMPS-A i upitnika ličnosti VP+2. Depresivni temperament i neuroticizam su konstrukti koji su se pokazali prediktivnim za suicidalni rizik procenjen skalom za procenu suicidalnosti. U predikciji suicidalnih pokušaja pored depresivnog temperamenta još i iritabilni se pokazao prediktivnim faktorom, a kada su u pitanju dimenzije ličnosti pored neuroticizma i negativna valenca. Dimenzije ličnosti i temperament imaju prediktivni značaj za suicidalne oblike ponašanja osoba koje se leče od mentalnih bolesti. Procena da osobe koje se leče od depresije, bipolarnog afektivnog poremećaja i shizofrenije imaju izražen depresivni i iritabilni temperament, kao i neuroticizam i negativnu valencu u svojoj strukturi, treba da predstalja oprez za potencijalni pokušaj suicida, odnosno suicid.
Abstract: Suicide represents a considerable international health problem, and suicide prevention is a priority of the World Health Organisation. In clinical practice, it is one of the most undesirable results of a patient treatment regardless of mental disorder in question. Powerlessness of prevention and unpredictable nature of this phenomenon are significant reasons for a growing interest within the research community in the subject. Research so far was mainly focused on recording the causes and risk factors for suicidal behaviour and previous suicide attempts and mental disorders were identified as the leading risk factors. Lately, researchers are more interested in recording personal characteristic in suicidal persons. This study presents personality traits and temperaments shown as predictive for suicidal behaviour. The study deals with predicting suicidal risk and suicidal attempts through personality traits and affective temperaments in patients treated for bipolar aff
...
ective disorder, depression and schizophrenia. The study objective is to record personal characteristics having predictive significance for suicide. The study is cross-sectional observational study. It was carried out in 3 psychiatric clinics in Serbia. The trial included a total of 440 subjects where 251 subjects were diagnosed with depression, 81 with bipolar disorder and 108 with schizophrenia. Data was obtained through questionnaires on sociodemographic characteristics, RASS scale for suicidality assessment, TEMPS-А for temperament evaluation and VP+2 Personality Disorders Questionnaire.174 Depressive temperament and neuroticism were constructs demonstrated as predictive for suicidal risk assessed through the scale for suicidality assessment. In addition to depressive temperament, in predicting suicidal attempts, the irritable temperament was also a predictive factor, and with personality traits predictive factors were neuroticism and negative valence. Personality traits and temperament have predictive significance for suicidal behaviour in persons treated for mental disorders. The assessment that patients treated for depression, bipolar affective disorder and schizophrenia have expressed depressive and irritable temperament, and neuroticism and negative valence in their structure, should be seen as caution for potential suicide attempt.
Faculty:
Универзитет у Крагујевцу, Факултет медицинских наука
Date:
07-02-2019
Projects:
Keywords:
suicidalnost / suicidality / suicidality assessment / personality dimensions / temperament / depression / bipolar affective disorder / schizophrenia / procena suicidalnosti / dimenzije ličnosti / temperament / depresija / bipolarni afektivni poremećaj / shizofrenija