Unutrašnjost skraćenih usrednjenih gausovskih kvadratura i ocena greške Gaus-Kronrodovih kvadratura
Author
Đukić, Dušan
Mentor
Spalević, Miodrag M.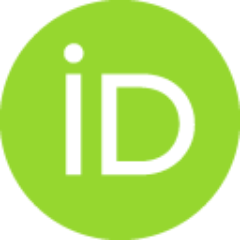 Committee members
Stanić, Marija
Bojović, Dejan
Popović, Branislav
Tomović, Tatjana

Abstract
Sažetak: Onda kada funkcija nije poznata analitički, već su poznate samo njene vrednosti dobijene eksperimentalno u nekim tačkama, ili pak njen integral nije elementarno izračunljiv, na raspolaganju su različite metode kvadrature, tj. numeričke integracije. Mnoge od ovih metoda određuju približnu vrednost integrala korišćenjem vrednosti funkcije u pojedinim tačkama - čvorovima. Problemi koji se pri tome javljaju su raznovrsni: od pronalaženja optimalnih čvorova i težinskih koeficijenata (koji su često takođe numeriqki određeni), preko što tačnijeg izračunavanja vrednosti funkcije u tim čvorovima (ako je u njima funkcija uopšte definisana), do procene greške kvadraturne formule (koja zavisi kako od kvadraturne formule, tako i od prirode funkcije). Jedna od metoda procene kvadraturne greške koristi Gaus-Kronrodova raširenja Gausovih kvadraturnih formula. U ovoj disertaciji je razmatrana jedna modifikacija Gausovih kvadratura, u vidu tzv. uopštene usrednjene gausovske kvadrature, koja
...
može poslužiti kao zamena onda kada Gaus-Kronrodova kvadratura ne postoji ili nije praktična. Za ove kvadrature dati su neki uslovi pod kojima su svi njihovi čvorovi unutar intervala integracije. Takođe su posmatrane Gaus-Kronrodove formule za tzv. Bernštajn-Segeove težinske funkcije i u tim slučajevima su date eksplicitne ocene kvadraturne greške.
Abstract When a function is not known analytically but only by a set of sampled values, or its integral is not an elementary function, various methods for quadrature, i.e.numerical integration can be used instead. Many of these methods use the values of the function at a finite set of points (nodes) to compute the approximate value of the integral. A variety of problems can arise throughout the process. These include finding optimal nodes and weights (often numerically, as well), evaluating the function accurately enough at the nodes (provided that these nodes are actually in its domain), or finding effective bounds for the quadrature error (which clearly depends on natures of both the quadrature and the function itself). One useful method of estimating the quadrature error involves Gauss-Kronrod extensions of Gaussian quadrature formulae. This thesis discusses a modification of Gaussian quadratures, known as generalized averaged Gaussian quadratures, which may serve as a substitu
...
te when Gauss-Kronrod quadratures are not available. For these quadratures, some conditions are given under which all their nodes lie inside the domain of integration. Also, the thesis studies Gauss-Kronrod quadrature formulae in the case of Bernstein-Szeg˝o weight functions and gives explicit bounds for the quadrature error.
Faculty:
University of Kragujevac, Faculty of Science
Date:
19-04-2018
Projects: