Ispitivanje vezivanja tigeciklina za humani serumski albumin i interakcije sa jonima metala i fluorohinolonima - in vitro studija
Research of binding of tigecycline for human serum albumin and interaction with metal ions and fluoroquinolones – in vitro study
Author
Stojanović, Stefan D.
Mentor
Jelić, Ratomir M.
Committee members
Janković, Slobodan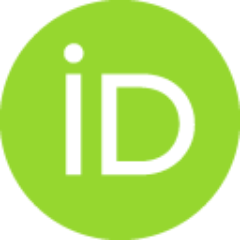 Matović, Zoran
Popović, Gordana

Abstract
U ovoj doktorskoj disertaciji je ispitivano vezivanje tigeciklina za humani serumski albumin i interakcije tigeciklina sa specifičnim markerima vezujućih mesta (varfarinom i ibuprofenom), jonima metala (Ca2+, Cu2+ i Fe3+) i fluorohinolonima (sparfloksacinom, levofloksacinom i ciprofloksacinom) koje se javljaju na nivou vezivanja za humani serumski albumin. Sve interakcije su ispitivane u simuliranim fiziološkim uslovima in vitro. Korišćene su spektroskopske metode (fluorescentna i apsorpciona spektroskopija) i AutoDock analiza. Gašenje fluorescencije aktivnog centra humanog serumskog albumina (HSA) tigeciklinom (TGC) je posledica formiranja HSA-TGC kompleksa, što ukazuje da je mehanizam gašenja fluorescencije statički proces. Konstante vezivanja (Ka) HSATGC sistema su bile 1,8 × 104; 4,0 × 105 i 4,5 × 106 L/mol na 298, 303 i 308 K, a broj vezujućih mesta (n) je izračunat na oko 1, što ukazuje da HSA i TGC formiraju komplekse u molskom odnosu približno 1:1. Prema van't Hofovo
...
j jednačini, vrednosti promene entalpije (ΔH0) i promene entropije (ΔS0) su bile 423,2 kJ/mol i 1502,3 J/mol·K, što ukazuje da tipične hidrofobne interakcije igraju najvažniju ulogu u reakciji vezivanja i stabilizaciji HSA-TGC kompleksa. Rastojanje vezivanja (r) između donora (HSA) i akceptora (TGC) je izračunato da iznosi 3,63 nm prema Forsterovoj teoriji rezonantnog energetskog transfera. Glavno vezujuće mesto za tigeciklin je mesto I smešteno u hidrofobnoj šupljini subdomena IIA. Mesto I je imalo prednost nad mestom II. Joni metala (Ca2+, Cu2+ i Fe3+) su indukovali povećanje afiniteta tigeciklina za humani serumski albumin. Tigeciklin je doveo do smanjenja afiniteta fluorohinolona (SPF, LVF i CPF) za humani serumski albumin. Ova doktorska disertacija treba da pruži bolje razumevanje vezivanja tigeciklina za humani serumski albumin i poboljša njegovu primenu u kliničkoj praksi. Rezultati ove doktorske disertcije mogu biti od velikog značaja za dalji razvoj prirodnih nauka, kliničke farmakologije i medicine.
In this doctoral thesis the binding of tigecycline for human serum albumin and interactions of tigecycline with specific markers of binding sites (warfarin and ibuprofen), metal ions (Ca2+, Cu2+ and Fe3+) and fluoroquinolones (sparfoxacin, levofloxacin and ciprofloxacin) which occur at the level of binding for human serum albumin were investigated. All interactions were studied in simulated physiological conditions in vitro. The spectroscopic methods (fluorescence and absorption spectroscopy) and AutoDock analysis were used. Fluorescence quenching of the active center of human serum albumin (HSA) by tigecycline (TGC) is due to the formation of HSA-TGC complex, indicating that the mechanism of fluorescence quenching is a static process. The binding constants (Kа) of HSA-TGC system were 1.8 × 104, 4.0 × 105 and 4.5 × 106 L/mol at 298, 303 and 308 K, and the number of binding sites (n) was calculated at about 1, indicating that HSA and TGC formed complexes in a molar ratio of a
...
pproximately 1:1. According to the van't Hof equation, the values of the enthalpy change (ΔH0) and the entropy change (ΔS0) were 423.2 kJ/mol and 1502.3 J/mol·K, indicating that typical hydrophobic interactions play a major role in the binding reaction and stabilization of HSA-TGC complex. The binding distance (r) between the donor (HSA) and the acceptor (TGC) was calculated to be 3.63 nm according to Förster resonance energy transfer theory. The major binding site for tigecycline is the site I located in the hydrophobic cavity of subdomain IIA. Тhe site I had an advantage over site II. Metal ions (Ca2+, Cu2+ and Fe3+) induced an increase in the affinity of tigecycline for human serum albumin. Tigecycline has led to a decrease in the affinity of fluoroquinolones (SPF, LVF and CPF) for human serum albumin. This doctoral thesis should provide a better understanding of the binding of tigecycline for human serum albumin and improve its application in clinical practice. The results of this doctoral thesis can be of great importance for the further development of natural sciences, clinical pharmacology and medicine.
Faculty:
Универзитет у Крагујевцу, Факултет медицинских наука
Date:
30-11-2018
Projects:
Keywords:
tigeciklin / tigecycline / humani serumski albumin / fluorescentna spektroskopija / apsorpciona spektroskopija / AutoDock analiza / joni metala / fluorohinoloni / human serum albumin / fluorescence spectroscopy / absorption spectroscopy / AutoDock analysis / metal ions / fluoroquinolones