Prediktori respiratornog zdravlja učenika osnovnih škola
Author
Matić, Branislava I.
Mentor
Đonović, Nela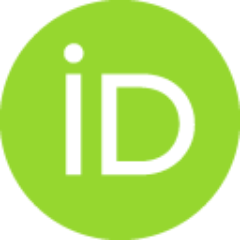 Committee members
Radovanović, Snežana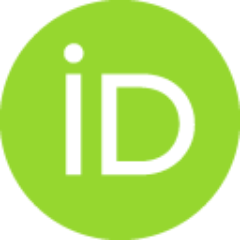 Ćorac, Aleksandar
Vasiljević, Dragan V.

Abstract
Pored kućnog okruženja, školska srednina je deci i adolescentima, verovatno, najbitniji zatvoreni prostor u kojem borave. Od ukupnog vremena koje deca provode u zatvorenom prostoru, čak i do 80-90% oni to čine u školi ili domu. U Srbiji je pohađanje škole obavezno za decu uzrasta od 6 do 15 godina, a samim tim i boravak u uslovima školskog okruženja. U nekoliko prethodnih istraživanja zaključeno je da školska sredina može uticati na respiratorno zdravlje učenika, kao i na njihovu sposobnost usvajanja novih sadržaja. Pored ispitivanja kvaliteta vazduha i drugih elemenata zatvorenog školskog prostora u 10 beogradskih osnovnih škola, drugi, specifični cilj ovog istraživanja bilo je definisanje prediktora respiratornog zdravlja učenika tih osnovnih škola. Fokus istraživanja bile su koncentracije PM10, NO2, CO2, CO, benzena, toluena, ksilena, etil-benzena, formaldehida, uključujući i elemente zone termalnog komfora unutar učionica: temperatura vazduha, relativna vlažnost vazduha, gustina za
...
uzetosti prostora, dinamika razmene vazduha po osobi (l/s/person) i na koji način isti utiču na respiratorno zdravlje izložene dece. Merenja su sprovedena u 44 učionice u prisustvu učenika i nastavnika. Isti parametri izmereni su u ambijentalnom vazduhu ispred predmetnih učionica. Pored kvantitativnih merenja sprovedena je i analiza podataka iz tri različita upitnika (o karakteristikama škole, karakteristikama učionice, podaci o respiratornom zdravlju učenika dati od strane roditelja/staratelja), uključujući i rezultate spirometrije. Svi dobijeni rezultati korišćeni su za definisanje prediktora respiratornog zdravlja učenika, što je ujedno i ključni izazov celokupnog istraživanja. Za određivanje prediktorskog uticaja odabranih varijabli na pojavu respiratornih smetnji kod dece, korišćena je binarna logistička regresiona analiza. Kao najznačajniji prediktori respiratornih smetnji kod ispitivanih učenika izdvojili su se: niske IAQ koncentracije NO2, benzena i etil-benzena, visoke vrednosti koncentracije RM10, formaldehida. Od elemenata termalnog komfora, kao prediktori se izdvajaju snižena vrednost VR (ventilation rate), PM10 I/O ratio ≥ 1,0 i visoke vrednosti relativne vlažnosti vazduha i temperature vazduha unutar učionica. Izloženost dece duvanskom dimu u domaćinstvu zbog navike pušenja roditelja, kao i nizak stepen edukacije oba roditelja, značajni su prediktori za pojavu respiratornih smetnji kod ispitivanih učenika, među pokazateljima socio-ekonomskog statusa učenika.
Apart from the home, the school environment is probably the most important indoor environment for children and adolescents. Children spend as much as 80-90% of their indoor time either at school or home. In Serbia, school, and thereby, its environment is compulsory for children aged 6 to 15 years. Several recent studies have concluded that the school environment may affect pupils'respirtory health and learning ability. The aim of this study was to study the indoor air quality in 10 primary schools in Belgrade, with emphasis on PM10, NO2, CO2, CO, benzene, toluene, xylene, ethyl-benzene, formaldechyde levels, together with the elements of the thermal comfort zone: indoor temperature, relative humidity, occupancy density, personal outdoor air supply rate (l/s/person). Measurements were performed in 44 classrooms, during which, both pupils and teachers were present. Besides quantitative measurements, data analysis of answers from three different questionnaires were performed (school chara
...
cteristics, classroom characteristics, details on respiratory health given by parents/caregivers), together with the spyrometry results. All obtained data were used for the determination of the predictors for respiratory disorders in school children, being a key challenge of the whole study. For the predictor impact of chosen variables on emergence of respiratory disorders in children, the binary logistic regression analysis was used. As the most significant predictors for the occurence of respiratory disorders, the following were singled out: low levels of IAQ NO2, benzene and ethyl-benzene concentration, high levels of IAQ РМ10 and formaldechyde concentrationOut of the group of thermal comfort elements, as predictors, the following stand out by its significance: low ventilation rate (VR), PM10 I/O ratio ≥ 1,0 and higher indoor air relative humidity and air temeperature, in sellected classrooms. Exposure of children to household second-hand smoke, due to parents' smoking habit, and lower education level of both parents, are proved as significant predictors for respiratory disorders in pupils from the study, among chosen indicators of socio-economic status.
Faculty:
Универзитет у Крагујевцу, Факултет медицинских наука
Date:
27-11-2018
Keywords:
školska sredina / school environment / pupils / respiratory health / air quality / učenici / respiratorno zdravlje / kvalitet vazduha