Ispitivanje molekularnih mehanizama dejstva nekih organoselenskih jedinjenja na redoks status ćelija kancera kolona NST-116 i dojke MDA-MB-2314
Molecular Mechanisms Study of Action of Some Organoselenium Compounds on Redox Status in Colon HCT-116 and Breast MDA-MB-231 Cancer Cells
Author
Košarić, Jelena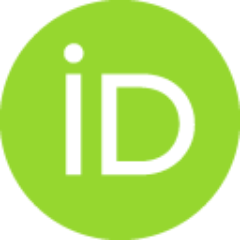 Mentor
Marković, Snežana
Committee members
Ognjanović, Branka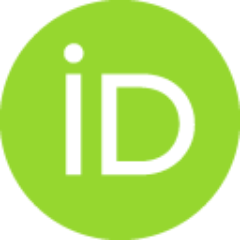 Bugarčić, Zorica
Živanović, Marko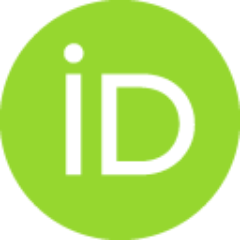 Šmit, Biljana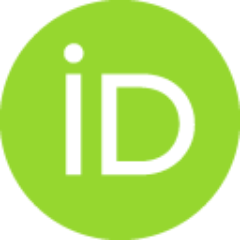 Abstract
Kancer je kompleksna bolest koja je veoma varijabilna u svojoj pojavi, razvoju i ishodu od jednog pacijenta do drugog. To je složeni proces tokom kojeg ćelije podležu dubokim metaboličkim promenama kao što su nekontrolisano razmnožavanje, izbegavanje nadzora od strane imunog sistema i invazija do udaljenih tkiva uz formiranje metastaza. Kancer je jedan od glavnih uzroka morbiditeta i mortaliteta u celom svetu. Antikancerogena jedinjenja ne moraju ispoljavati citotoksični karakter, već je nekada važnije da poseduju antiinvazivni i antimetastatski potencijal. Npr. karcinomi kolona i dojke (zbog fizičke dostupnosti) u današnjim uslovima lako se tretiraju. Međutim, metastatski potencijal ove dve vrste karcinoma je izrazit i svrstava ih u izuzetno agresivne. U tom smislu, kada je reč o tretmanu karcinoma dojke i kolona, sadašnja medicina iskazuje potrebu za novim antimetastatskim lekovima. Organoselenska jedinjenja, OSJ poznata su uglavnom po svom antioksidacionom dejstvu. Sa druge strane
...
postoje i OSJ sa izrazito prooksidacionim osobinama. Na osnovu prethodnog iskustva i literaturnih podataka, u zavisnosti od hemijske strukture moguće je predvideti okvirno dejstvo određenog seleno-jedinjenja. Pretpostavka je da će OSJ koordnovano kao ligand u kompleksu sa paladijumom(II) reagovati citotoksično i prooksidaciono. Redoks ravnoteža je veoma osetljiva, kako u zdravim, tako i u ćelijama kancera. Najmanja promena bilo kog od mnogobrojnih parametara utiče na celu kaskadu proteina i malih molekula u ćeliji pomerajući ovu ravnotežu u jednom od moguća dva smera, prooksidacionom i antioksidacionom. Stoga, promena u hemijskoj strukturi OSJ, kao i u koncentraciji tretmana, može izazvati sasvim drugačiji odgovor na molekularnom nivou ćelije. Hemijska jedinjenja mogu biti donori i/ili akceptori elektrona u zavisnosti od hemijske strukture. Ukoliko određeno hemijsko jedinjenje poseduje potencijal da otpusti elektron, formirajući slobodne radikale, može se očekivati sistemski odgovor ćelije u suprotnom smeru. (De)aktivacija glutationskog sistema na nivou genske i proteinske ekspresije značajno je modulisana uticajem primenjenog hemijskog jedinjenja i značajno utiče na sudbinu ćelije. Cilj doktorske disertacije je da se u in vitro uslovima ispitaju molekularni mehanizmi uticaja nekih OSJ na redoks status imortalizovanih ćelijskih linija kancera kolona HCT-116 i dojke MDA-MB-231.
Summary: Cancer is a complex disease that is very variable in its appearance, development and outcome from one patient to another. Cancer is a complex process in which cells are subjected to deep metabolic changes such as uncontrolled reproduction, avoidance of control by the immune system, and invasion of distant tissues by the formation of metastases. Cancer is one of the main causes of morbidity and mortality worldwide. Anticancer compounds do not need to exhibit a cytotoxic character, but it is sometimes more important to have anti-invasive and anti-metastatic potential. For example, colon and breast carcinoma (due to their physical availability) are easily treated in today's conditions. However, the metastatic potential of these two types of cancer is remarkable and places them in extremely aggressive. In that sense, when it comes to treatment of breast and colon cancer, current medicine is showing the need for new anti-metastatic drugs. Organoselenium compounds, OSCs are known
...
mainly for their antioxidant activity. On the other hand, there are also OSCs with highly prooxidative features. Based on previous experience and literature data, depending on the chemical structure, it is possible to predict the indicative effect of a particular selenium compound. The assumption is that the OSC coordinated as a ligand in the complex with palladium(II) will react cytotoxic and prooxidative. Redox balance is very sensitive in both healthy and cancer cells. The smallest change in any of the many parameters affects the whole cascade of proteins and small molecules in the cell by shifting this balance in one of the possible two directions, prooxidative or antioxidative. Therefore, the change in the chemical structure of the OSCs, as well as in the concentration of treatment, may give rise to a completely different response to the molecular level of the cell. Chemical compounds can be donors and/or acceptors of electrons depending on the chemical structure. If a chemical substance has the potential to release the electron, by forming free radicals, the systemic response of the cell may be expected in the opposite direction. (De)activation of the glutathione system at the level of gene and protein expression is significantly modulated by the influence of the applied chemical compound and significantly affects the fate of the cell. The aim of this doctoral thesis is to investigate molecular mechanisms of the action of some OSCs on the redox status of immortalized colon cancer HCT-116 and breast cancer MDA-MB-231 cells, in in vitro conditions.
Faculty:
Универзитет у Крагујевцу, Природно-математички факултет
Date:
25-09-2018
Projects: