Uticaj bioimpedantne spektroskopije na kardiovaskularne pokazatelje i kvalitet života kod hroničnih bolesnika na lečenju hemodijalizom
Influence of bioimpedance spectroscopy on cardiovascular parameters and on quality of life in chronic hemodialysis patients
Author
Paunić, Zoran T.
Mentor
Dimković, Nada
Committee members
Ležaić, Višnja
Dekleva-Manojlović, Milica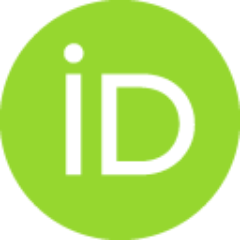 Petrović, Dejan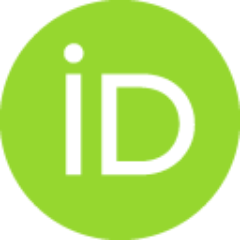 Abstract
Hipervolemija (overhydration, OH) kod bolesnika na hemodijalizi (HD) predstavlja poznat faktor rizika za kardiovaskularni morbiditet i mortalitet. Smatra se da je merenje OH metodom bioimpedantne spektroskopije (BIS) pouzdana metoda kvantitativnog utvrđivanja bilo kog poremećaja volemije i da može biti od koristi u prevladavanju poznatih nedostataka standardne kliničke procene tzv. "suve težine" kod HD pacijenata. U više studija je opisano da OH izmerena BIS-om koja je veća od 15% zapremine ekstracelularne tečnosti (ECV) normalno hidriranog tela, tj. relativna OH (ROH) > 15%, predstavlja prediktor za smrtni ishod kod ovih bolesnika. U pojedinim studijama je nađeno da smanjenje ROH ispod tog nivoa može pozitivno uticati na hipertenziju i na pojedine parametre funkcije i morfologije leve srčane komore (LV). Na osnovu ovih podataka razvijen je koncept aktivne kontrole volemije (AKV) koji predstavlja jasan plan kako da se rezultati dobijeni BIS merenjem koriste pri donošenju kliničke odluk
...
e o postdijaliznoj težini i u kom intervalu je potrebno da se dalje kontroliše ROH kod tog bolesnika. Randomizirane prospektivne studije koje istražuju uticaj BIS merenja i AKV koncepta na detaljnije ispitane parametre srčane funkcije i mehanike kod HD pacijenata, kao i na njihov kvalitet života vezan za zdravlje (HrQoL) su i dalje retke. Cilj. Cilj istraživanja je da se ispita da li implementacija AKV-a, a na osnovu BIS merenja, može popraviti neke kardiološke parametre i HrQoL kod HD bolesnika. Pored toga, tokom poststudijskog kliničkog praćenja proceniće se prognostički značaj izmerenih poremećaja volemije. Materijal i metode. Sprovedena je unicentrična randomizirana prospektivna studija koja je trajala 9 meseci i obuhvatila 83 HD bolesnika (48 M) kojima ranije nije rađeno BIS merenje. Procena srčane funkcije i strukture je rađena dvodimenzionalnom Doppler ehokardiografijom i spackle tracking modalitetom. Urađene su i analize srčanih biomarkera, a HrQoL je ocenjivan korišćenjem upitnika KDKOL-SF verzija 1.3...
Hypervolemia (or overhydration, OH) is well known risk for high cardiovascular morbidity and mortality in hemodialysis (HD) patients. Bioimpedance Spectroscopy (BIS) assessment of body composition is considered as a reliable method for the quantitative determination of dysvolemia and that it could overcome the shortcomings of clinical assessment of so called "dry weight" in this population. There are many citations that BIS determined OH greater than 15% of the normally hydrated body extracellular volume (ECV) i.e. OH/ECV is related to increased mortality in HD population. It has also been reported that the reduction of OH to the value under aforementioned level can positively affect the hypertension and some aspects of the left ventricle (LV) function and morphology. Based on these data, the concept of active fluid management (AFM) has been developed as a clear plan of implementation of the results of BIS volumetric measurements in making a clinical decision on optimal weight and furt
...
her volume controls in HD patients. Randomized prospective studies that investigate the influence of BIS measurements and AFM concept on more detailed parameters of heart function and mechanics in HD patients and their health-related quality of life (HrQoL) are still rare. Aim. The aim is to check if the implementation of AFM guided by BIS measurements, leads to cardiovascular benefit in HD patients and their HrQoL. In addition, during the post-study clinical follow-up the prognostic significance of dysvolemia will be investigated. Material and methods. The single center randomized prospective study lasted 9 months and included involved 83 (48M) BIS naive patients. Cardiac structural and functional characteristics were obtained using two dimensional Doppler echocardiography and spackle tracking modality. In addition, cardiac markers were measured and HrQoL was assessed by using KDQOL-SF Version 1.3 questionnaire...
Faculty:
Универзитет у Београду, Медицински факултет
Date:
24-09-2018
Keywords:
hipervolemija / fluid overload / aktivna kontrola volemije / bioimpedantna spektroskopija / NT-proBNP / Troponin T / mehanika leve komore / active fluid management / bioimpedance spectroscopy / NTproBNP / Troponin T / left ventricular mechanics / ehokardiografija / kvalitet života vezan za zdravlje / hemodijaliza / echocardiography / health-related quality of life / hemodialysis