Povezanost ekspresije PTEN proteina i prognoze bolesti kod žena obolelih od ranog karcinoma dojke lečenih ovarijalnom ablacijom
The relationship between PTEN protein expression and prognosis in women with early breast cancer treated with ovarian ablation
Author
Ursulović, Tamara
Mentor
Plešinac Karapandžić, Vesna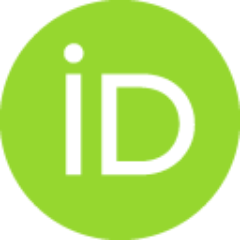 Committee members
Šušnjar, Snežana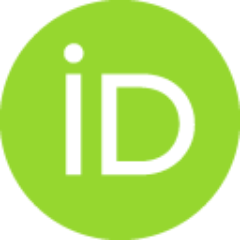 Tatić, Svetislav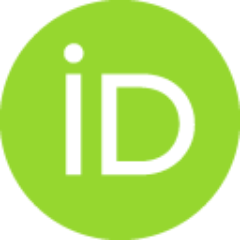 Marković, Ivan
Branković Magić, Mirjana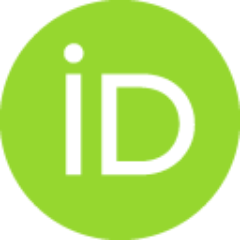 Abstract
Sve pacijentkinje sa detektabilnom ekspresijom hormonskih receptora (HR) za karcinom dojke (KD) trebalo bi da se leče endokrinom terapijom (ET). Za premenopauzne pacijentkinje, tamoksifen i/ili ovarijalna supresija (OvS) su adekvatna terapija. Promene u fosfataza i tenzin homolog (PTEN) signalnom putu bi mogle da budu jedan od mogućih mehanizama rezistencije na antiestrogenu terapiju. Cilj ovog istraživanja je ispitivanje povezanosti ekspresije PTEN proteina sa prognostičkim faktorima [(histologija i gradus tumora, status receptora za estrogen (ER) i receptora za progesteron (PgR), status receptora za humani epidermalni faktor rasta (HER2)] i sa odgovorom na terapiju kod premenopauznih pacijentkinja sa HR pozitivnim ranim KD lečenih adjuvantnom ovarijalnom ablacijom (OA). Pacijenti i metode: Analizirali smo grupu premenopauznih pacijentkinja sa ranim (stadijum I/II) HR pozitivnim KD koji su lečeni radikalnom mastektomijom a zatim adjuvantnom terapijom u vidu OA. Sadržaji ER i PgR su od
...
ređeni klasičnom biohemijskom metodom [engl. Classical biochemical dextrane-coated charcoal (DCC) method], HER2 status je određen hromogenom in situ hibridizacijom (CISH metoda) i PTEN status je određen imunohistohemijskom metodom (IHH). Rezultati: U ovu analizu je uključeno 66 premenopauznih pacijentkinja. Medijana praćenja je 17 godina (opseg 1-29 godina). U poređenju sa PTEN pozitivnim KD, PTEN negativni KD su bili značajno više povezani sa lobularnim histološkim tipovima tumora (p<0.05) i sa višim sadržajem ER (p<0.05). Pacijentkinje sa PTEN negativnim KD su imali značajno kraće preživljavanje bez progresije bolesti (DFS) (p<0.01) i ukupno preživljavanje (OS) (p<0.01) u poređenju sa pacijentkinjama sa PTEN pozitivnim KD. Zaključak: Naši rezultati mogu da znače da PTEN status određen kao ekspresija PTEN proteina može da razdvoji premenopauzne HR pozitivne pacijentkinje sa KD lečene OA, na podgrupe sa dobrom i lošom prognozom bolesti.
All breast cancer (BC) patients with detectable hormone receptors (HR) expression should be offered endocrine therapy (ET). For premenopausal patients, tamoxifen and/or ovarian suppression (OvS)/ ablation (OA) may improve disease outcome. Alteration of phosphatase and tensin homolog (PTEN) signaling pathway could be one of possible mechanisms of resistance to antiestrogen therapy. The aim of this study was to investigate the association of PTEN protein expression with prognostic factors [tumor histology and grade, estrogen receptor (ER) and progesterone receptor (PgR) status, human epidermal growth factor receptor 2 (HER2) status] and disease outcome in premenopausal patients with HR-positive early BCs treated with adjuvant OA. Methods: We analyzed a group of premenopausal early (stages I/II) HR-pos BC patients who had undergone radical mastectomy followed with adjuvant OA by irradiation only. ER and PgR contents were determined by classical biochemical dextrane-coated charcoal (DCC) m
...
ethod, HER2 status by chromogen in situ hybridization (CISH) analysis and PTEN status by immunohistochemistry (IHC). Results: Sixty-six premenopausal patients included into this analysis were followed for a median of 17 years (range 1-29). Compared to PTEN-pos BCs, PTEN-neg BCs were significantly more frequently associated with lobular tumor histology (p<0.05) and a higher ER content (p<0.05). Patients with PTEN-neg BC had significantly decreased disease-free survival (DFS) and overall survival (OS) (p<0.01 for both) compared to patients with PTEN-pos BCs. Conclusions: It seems that PTEN status determined by protein expression may discriminate between subgroups with poor and good prognosis in premenopausal HR-pos BC patients receiving adjuvant OA.
Faculty:
Универзитет у Београду, Медицински факултет
Date:
10-09-2018
Keywords:
rani karcinom dojke / early breast cancer / hormone receptors / PTEN / hormonski receptori / PTEN