Ispitivanje prediktivnih faktora kašnjenja u postavljanju dijagnoze i liječenju tuberkuloze na području Crne Gore
Predictors of patient and health system delays in the diagnosis and treatment of tuberculosis in Montenegro
Author
Bojović, Olivera V.
Mentor
Grgurević, Anita
Committee members
Kisić Tepavčević, Darija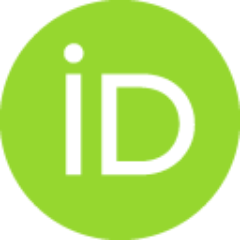 Adžić Vukičević, Tatjana
Šuljagić, Vesna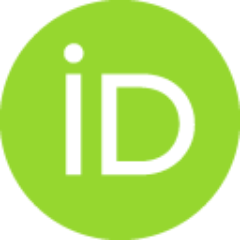 Abstract
Suštinske mjere kontrole tuberkuloze su rano otkrivanje i blagovremeno liječenje oboljelog. Kašnjenje u dijagnostici i liječenju tuberkuloze može biti prepreka za efikasnu kontrolu bolesti. Kašnjenja su značajna u pogledu prognoze bolesti i komplikacija na individualnom nivou, za transmisiju bolesti unutar zajednice i reproduktivnu stopu epidemije, zbog mogućnosti veće smrtnosti, a mogu da utiču i na stopu infekcije među bliskim kontaktima. Kašnjenja se mogu kategorisati kao kašnjenja od strane pacijenta, kašnjenja od strane pružaoca usluga u zdravstvenom sistemu (dijagnostička kašnjenja) i kašnjenje u liječenju. Pretpostavlja se da je kašnjenje od strane sistema zdravstvene zaštite veći problem od kašnjenja pacijenta. Identifikovanje kada se kašnjenja javljaju i faktori koji se povezuju s različitim vrstama kašnjenja mogu pomoći programima kontrole tuberkuloze i ljekarima u poboljšanju postavljanja dijagnoze i liječenja. Cilj: Procjenjivanje prevalencije kašnjenja u dijagnozi i početk
...
u liječenja bolesnika s tuberkulozom u Crnoj Gori i identifikacija prediktora kašnjenja u dijagnozi i liječenju oboljelih od tuberkuloze. Materijal i metod: Studija presjeka obuhvatila je 130 pacijenata s tuberkulozom, starijih od 15 godina. Kriterijumi uključivanja bili su dijagnoza tuberkuloze na osnovu kliničkih, patohistoloških i mikrobioloških nalaza. Kašnjenje pacijenta odnosilo se na broj dana između pojave simptoma i prvog pregleda izabranog doktora. Kašnjenje u zdravstvenom sistemu predstavlja broj dana između prvog pregleda izabranog doktora i početka terapije tuberkuloze. Ukupno izgubljeno vrijeme definiše se kao broj dana od pojave prvih simptoma bolesti do početka liječenja. Kašnjenja duža od mediane kašnjenja klasifikovana su kao "duga" kašnjenja. Kašnjenja veća od 75. percentila maksimalne dužine kašnjenja klasifikovana su kao "ekstremna kašnjenja"...
Fundamental measures of control of tuberculosis are early detection and timely treatment of the affected. Delay in diagnosing and treating tuberculosis can be an obstacle to effective disease control. Delays are significant in terms of disease prognosis and individual-level complications, for the transmission of disease within the community, the reproductive rate of the epidemic, and the possibility of higher mortality. Delay can affect the rate of infection between close contacts. They can be characterized as a delay by the patient, a delay by the provider of services in the health system (diagnostic delays) and delayed treatment. The delay by the health care system is considered a bigger problem than patient delay. Identifying when delays occur and the factors associated with different types of delays can help tuberculosis control programs and physicians to improve diagnosis and treatment Objective: Evaluation of the prevalence of delay in diagnosis and the beginning of treatment of
...
patients with tuberculosis in Montenegro and identification of delay prediction in diagnosis and treatment of patients with tuberculosis. Methods: A cross-sectional study included 130 tuberculosis patients older than 15 years of age. The inclusion criteria were diagnosis of tuberculosis based on clinical, pathohistological and microbiological findings. Patient delay referred to the number of days between the onset of symptoms and the first consultation with general practitioner (GP). Health system delay represented the number of days between the first consultation with GP and the initiation of tuberculosis treatment. Total delaytime is defined as the number of days from the onset of the first symptoms of the disease until the start of treatment .We classified delays longer than median delay length as 'prolonged delays'. Delays greater than 75th percentile of the maximum length of delay were classified as 'extreme delays'...
Faculty:
Универзитет у Београду, Медицински факултет
Date:
21-09-2018
Keywords:
Crna Gora / Montenegro / tuberkuloza / kašnjenje pacijenta / kašnjenje zdravstvenog sistema / ukupno kašnjenje / tuberculosis / patient delay / health system delay / total delay