Savremene metode ekstrakcije koprive (Urtica dioica L.), sastav i primena ekstrakata
Contemporary methods of stinging nettle (Urticadioica L.) extractions, composition and application of extracts
Author
Đurović, Saša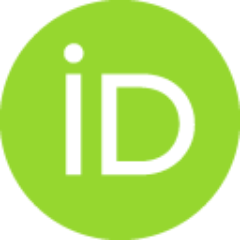 Mentor
Zeković, Zoran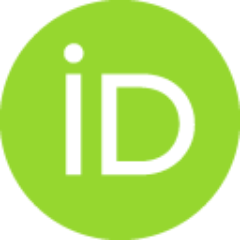 Committee members
Radojković, Marija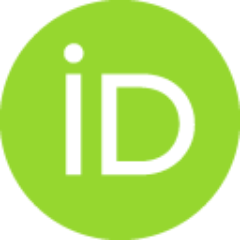 Zeković, Zoran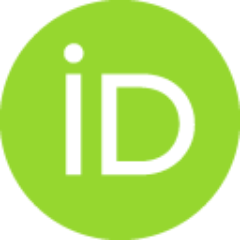 Popsavin, Mirjana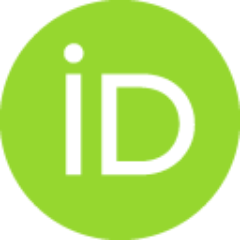 Abstract
Glavni cilj istraživanja ove doktorske disertacije je bio ispitivanje hemijskog sastava lista koprive (Urtica dioica L.), primena različitih ekstrakcionih tehnika radi izolovanja aktivnih jedinjenja iz lista, ispitivanje njihovog hemijskog sastava, kao i formulacija prehrambenog proizvoda dodavanjem ekstrakta lista. U cilju ispitivanja sastava lista primenjene su različite analitičke tehnike kao što su GC/MS, GC/FID, UHPLC-DAD/MS/MS, ICP-OES, živin analizator, AAS i spektrofotometrija. Pri tome je dokazano prisustvo različitih klasa hemijskih jedinjenja među kojima su pigmenti (hlorofil i karotenoidi), terpenoidi, fenolni i polifenolna jedinjenja, vitamini (vitamin C i vitamini B grupe) i masne kiseline. Za izdvajanje biološki aktivnih jedinjenja primenjene su različite tehnike ekstrakcije, kao što su: maceracija, Soxhlet ekstrakcija, ultrazvučna (UAE), mikrotalasna (MAE) i superkritična ekstrakcija (SFE). Preliminarne UAE ekstrakcije su pokazale da je voda bila najpogodnija kao rastva
...
rač, odnosno da su vodeni ekstrakti pokazali najveću antioksidativnu aktivnost, kao i najveći sadržaj ukupnih fenola (TPC) i flavonoida (TFC). Pripremljeni vodeni ekstrakti su dalje ispitivani u pogledu sastava, antioksidativne, citotoksične i antimikrobne aktivnosti, gde su rezultati međusobno poređeni kako bi se odabrala najpogodnija ekstrakciona tehnika. Kod SFE je ispitan uticaj uslova ekstrakcije, odnosno pritiska i temperature na sastav dobijenih ekstrakata i njihovu biološku aktivnost (antioksidativna i citotoksična). Iscrpljeni list korpive je nakon SFE bio ekstrahovan primenom UAE i MAE tehnika, gde su dobijenim ekstraktima utvrđeni sastav i biološka aktivnost. Nakon svih ispitivanja, MAE ekstrakt i suvi list koprive su dalje primenjeni u formulaciji prehrambenog proizvoda (hleba), gde je variran njihov sadržaj, dok su analizirani sastav, tehnološki kvalitet hleba, kao i biološka aktivnost (antioksidativna i citotoksična).
The main goals of this PhD thesis were investigation of chemical composition of stinging nettle leaves (Urtica dioica L.), application of different extraction techniques for isolation of biologically active compounds from leaves, investigation of their chemical composition and formulation of food product with addition of dried leaves and/or its extract. For those purposes, different analytical techniques were applied, i.e. GC/MS, GC/FID, UHPLCDAD/ MS/MS, ICP-OES, direct mercury analyzer, AAS and spectrophotometry. Different classes of chemical compounds were detected and identified, such as: pigments (chlorophylls and carotenoids), terpenoids, phenolic and polyphenolic compounds, vitamins (vitamin C and B group) and fatty acids. For the purpose of isolation of biologically active compounds, different extraction techniques were applied: maceration, Soxhlet extraction, ultrasound (UAE), microwave (MAE) and supercritical (SFE) extraction. Preliminary conducted extraction, as well as total
...
phenolics (TPC) and flavonoids (TFC) contents, showed that water was the most suitable solvent for further course of investigation. Water extracts were further analyzed regarding their chemical composition, antioxidant, cytotoxic and antimicrobial activities. Obtained result were compared in order to select the most efficient extraction technique. In the case of SFE, influence of pressure and temperature on extraction yield, composition and biological activity of prepared extracts were monitored. Exhausted plant material after SFE was used for further MAE extraction, while obtained extracts were analyzed to investigate chemical composition and biological activity. After conducted experiments and analysis, MAE extract was used for formulation of food product (bread) where it was added in different amounts in combination of without dried leaves. Obtained products were analyzed regarding their chemical composition, technological requirements and biological activity.
Faculty:
Универзитет у Новом Саду, Технолошки факултет
Date:
14-02-2019
Keywords:
Urtica dioica / Urtica dioica / contemporary extraction techniques / chemical profile / biological activity / formulation of food product / savremene ekstrakcione tehnike / hemijski profil / biološka aktivnost / formulacija prehrambenog proizvoda