Uticaj različitih modifikacija površine titana fizičkim i hemijskim metodama na njegovu citokompatibilnost i imunomodulacijska svojstva
Influence of different physical and chemical modifications of titanium surface on its citocompatibility and immunomodulatory properties
Author
Magić, Marko Z.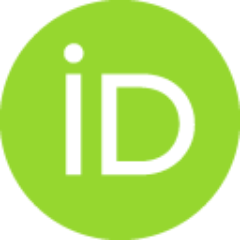 Mentor
Čolić, Snježana
Committee members
Marković, Dejan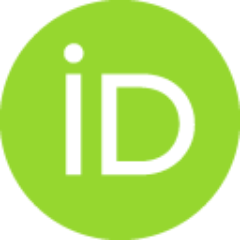 Marković, Aleksa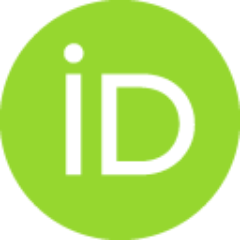 Čolić, Miodrag
Čolović, Božana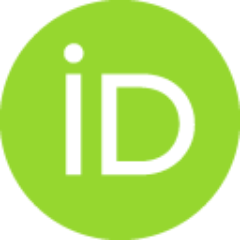 Abstract
Titan i njegove legure se upotrebljavaju kao materijali za dentalne implantate zbog pokazane biokompatibilnosti titana i dobrih fizičkih i mehaničkih svojstva. Korozivna svojstva titana i njegovih legura u kiselim i baznim rastvorima, i u biološkim fluidima nisu zadovoljavajuća što je moguće prevazići modifikacijom njihove površine. Biofunkcionalnost modifikovanih površina titana zavisi od tehnika kojima se sprovode modifikacije. Postoje brojne metode modifikacije površine titana, kao hemijske metode koje zajedno sa naknadnim termičkim tretmanom obezbeđuju formiranje titan-oksidnog sloja ili fizičke metode nanošenja prevlaka hidroksiapatita (HAP). Dentalni implantati mogu dovesti do povećane produkcije citokina i hemokina sa proinflamacijskim delovanjem. Cilj istraživanja: Ispitivanje efekta modifikacije površine titanove legure (Ti6Al4V) hemijskom obradom i naknadnim termalnim tretmanom, i nanošenjem prevlake hidroksiapatita, na biokompatibilnost merenu pomoću određivanja citotoksično
...
sti in vitro, kao i na imunomodulacijsko delovanje titana in vitro. Materijal i metode: Citotoksičnost je ispitivana in vitro, primenom testova direktnog kontakta uzoraka titanovih legura sa L929 ćelijama ili indirektno, ispitivanjem metaboličke aktivnosti L929 ćelija u prisustvu različitih razblaženja kondicioniranog medijuma (KM). Korišćena je ćelijska linija mišijih fibroblasta (L929). Metabolička aktivnost je merena MTT testom, ćelijska proliferacija je merena testom ugradnje 3[H+]-timidina, dok je produkcija slobodnih radikala kiseonika (ROS) određivana protočnom citofluorimetrijom nakon obeležavanja sa dihloro-dihidro-fluorescin diacetatom (DCFH-DA). Nekroza i apoptoza su merene bojenjem ćelija sa propidijum jodidom, merenjem produkcije laktatdehidrogenaze (LDH), kao i analizom ekspresije gena za mišje kaspaze 3, 8 i 9 metodom lančane reakcije polimeraze u realnom vremenu (Real-Time PCR). Ćelijski rast i morfološka analiza L929 ćelija je procenjivana fazno kontrasno svetlosnom mikroskopijom, dok je vijabilnost određivana pomoću tripan plavog. Imunomodulacijski efekat modifikovanih površina titana je ispitivan na modelu fitohemaglutininom (PHA) aktiviranih humanih mononuklearnih ćelija periferne krvi (PBMNC)...
Introduction: Titanium and its alloys are being used as dental implant materials due to its biocompatibility and solid physical and mechanical properties. Corrosion properties of titanium and its alloys in acid and alkaline solutions and biological fluids are not satisfying and can be surpassed by modifying its surface area. Biofunctionality of the modified surface depends on the techniques being used. There are many methods to modify titanium surface such as chemical methods that, together with subsequent thermal treatment, provide the formation of a titanium oxide layer, or physical methods, such as deposition of a hydroxyapatite coatings (HAP). Dental implants can increase production of cytokines and chemokines with proinflammatory properties. Aim: Investigation of the effect of the titanium alloy (Ti6Al4V) surface modification by chemical treatment and subsequent thermal treatment, and deposition of a hydroxyapatite coating, on biocompatibility, assesed by cytotoxicity evaluation i
...
n vitro, and on the immunomodulatory action of titanium in vitro. Material and methods: Cytotoxicity was determined by using in vitro test of direct contact of titanium alloy samples with L929 cells or indirectly, by determining metabolic activity of L929 cells in the presence of different solutions of conditioned medium (KM). Mouse fibroblast (L929) cell line was used. Metabolic activity was determined with MTT test, cell proliferation was measured with 3[H+]-thymidine test, while reactive oxygen species (ROS) production was determined by flow cytometry after labeling with dichloro-dihydro-fluorescein diacetate (DCFH-DA). Necrosis and apoptosis were measured with propidium iodide (PI) cell staining, measuring lactate dehydrogenase (LDH) production, and by analyzing gene expression of mice caspases 3, 8 and 9 with Real Time PCR method. Cell growth and morphological analysis of L929 cells were determined with phase contrast light microscopy, while viability was determined with Trypan Blue. Immunomodulating effect of the modified titanium surfaces was measured on phytohemaglutinin (PHA) model of peripheral blood mononuclear cells (PBMNC)...
Faculty:
Универзитет у Београду, Стоматолошки факултет
Date:
27-09-2018
Projects:
Keywords:
citotoksičnost / citotoxicity / immunomodulation / titanium alloys / hydroxyapatite / implant surface / cytokines / caspases / imunomodulacija / legure titana / hidroksiapatit / površina implantata / citokini / kaspaze