Procena rehabilitacije skraćenog zubnog niza različitim zubnim nadoknadama
Evaluation of prosthetic rehabilitation of shortened dental arch with different dental appliances.
Author
Radaković, Tijana Lj.
Mentor
Tihaček-Šojić, Ljiljana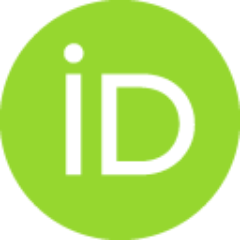 Committee members
Milić-Lemić, Aleksandra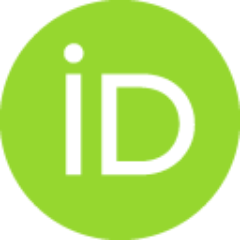 Lazić, Vojkan
Živković, Rade
Aleksić, Zoran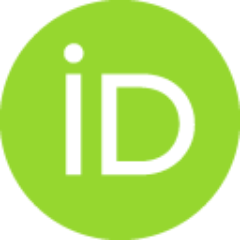 Abstract
Skraćen zubni niz predstavlja funkcionalnu, estetsku i prirodnu denticiju sa ne više od 20 zuba, gde je očuvan anteriorni segment, a nedostaju okluzalne jedinice u posteriornom segmentu. Glavno nerazrešeno pitanje u vezi sa skraćenim zubnim nizom je da li ovakvo stanje zubika zahteva terapijsku intervenciju. Fiziološki mehanizmi kompenzacije mastikatorne funkcije usled nedostatka zuba mogu biti delotvorni u dovoljnoj meri da obezbede nivo funkcije žvakanja koji dopušta mnogim pacijentima da budu zadovoljni svojim kvalitetom života vezanim za oralno zdravlje. Međutim, dugotrajno oslanjanje na ove kompenzatorne mehanizme povlači sa sobom značajne komplikacije i rizike. Stoga neki od autora naglašavaju neophodnost kompletne rekonstrukcije zubnog niza, kako bi ostvarili i obezbedili bolju mastikatornu funkciju, kao i odgovarajući estetski učinak, ali i, što je još važnije, promenu položaja okluzalne ravni i pomeranje preostalih zuba. Ukoliko to rezultira smanjenjem mastikatorne efikasnosti
...
, skraćeni zubni niz potencijalno dovodi do kompromitovanja nutritivnog statusa. Zbog toga osobe sa skraćenim zubnim nizom često menjaju navike u ishrani, izbegavajući hranu koja se teže žvaće, što potencijalno dovodi do nutritivnog disbalansa i sledstvenog rizika pojave raznovrsnih oboljenja povezanih sa neadekvatnim nutritivnim statusom. Nutritivni status je jedna od glavnih determinanti kvaliteta života povezanog sa zdravljem. Kvalitet života pacijenata sa skraćenim zubnim nizom po pravilu je umanjen u blažem ili težem stepenu. Cilj doktorske disertacije bio je da se utvrdi stepen učestalosti pojave skraćenog zubnog niza, potreba za sprovođenjem protetske rehabilitacije skraćenog zubnog niza odgovarajućim zubnim nadoknadama i njene efekte na nutritivni status i kvalitet života pacijenata. Prvi deo istraživanja sproveden je kao retrospektivna epidemiološka studija u cilju utvrđivanja učestalosti skraćenog zubnog niza analizom medicinske dokumentacije pacijenata koji su protetski rehabilitovani zubnim nadoknadama na Klinici za stomatološku protetiku Stomatološkog fakulteta Univerziteta u Beogradu u periodu od 2006. do 2015. godine. Istraživanje je obuhvatilo 4000 stomatoloških kartona...
Shortened dental arch represents a functional, aesthetic and natural dentition with no more than 20 teeth, where the anterior region is preserved and the occlusal tooth units in the posterior segment are missing. The main unresolved question about shortened dental arch is if therapeutic intervention is required. Physiological mechanisms that compensate masticatory function can be effective enough to provide a level of chewing function that allows many patients to be satisfied with their quality of life related to oral health. However, the long-term reliance on these compensatory mechanisms entails significant complications and risks. Therefore, some of the authors emphasize the necessity of complete reconstruction of the dental arch, in order to achieve appropriate aesthetic effects and provide a better masticatory function, but also, more importantly, change the position of the occlusal plane and shift the remaining teeth. Insofar as it results in a decrease in mastication efficiency,
...
a shortened dental arch potentially leads to compromised nutritional status. People with shortened dental arch often change their eating habits, avoiding food that is harder to chew, potentially leading to nutritional imbalance and consequent risk of various diseases associated with inadequate nutritional status. Nutritional status is one of the main determinants of health-related quality of life. Quality of life in patients with shortened dental arch, as a rule, is reduced in a mild or more severe degree. The aim of this doctoral dissertation was to determine the level of incidence of shortened dental arch, the need for conducting prosthetic rehabilitation of shortened dental arches with adequate dental restoration, and its effects on nutritional status and quality of life. The first part of the research was carried out as a retrospective epidemiological study in order to determine the incidence of shortened dental arch by analysing medical documentation of patients who were rehabilitated with dental restorations at the Clinic for Prosthodontics, School of Dental Medicine, University of Belgrade in the period from 2006. to 2015. The research involved 4000 dental cards...
Faculty:
Универзитет у Београду, Стоматолошки факултет
Date:
28-09-2018
Projects:
Keywords:
skraćen zubni niz / abbreviated dental set / nutritivni status / kvalitet života / nutritional status / quality of life