Ispitivanje prognostičkog značaja faktora hipoksije, metaboličkih markera i markera neoangiogeneze u ranom invazivnom karcinomu grlića materice
Prognostic assessment of hypoxia, metabolic marker and angiogenesis in early invasive cervical cancer
Author
Milenković, Svetlana
Mentor
Terzić, Tatjana
Committee members
Sopta, Jelena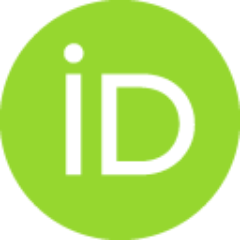 Kesić, Vesna
Eri, Živka

Abstract
Rak grlića materice je četvrti po učestalosti maligni tumor žena u svetu, a vodeći uzrok smrti među ginekološkim malignitetima. U lečenju stadijuma FIGO I-FIGOIIA invazivnog tumora se primenjuju različiti operativni postupci koji za posledicu mogu imati visok morbiditet i gubitak reproduktivne funkcije. Analiza patoloških parametara bolesti i ekspresije bioloških markera povezanih sa agresivnim ponašanjem tumora je od velikog značaja u izboru odgovarajućeg onkološkog pristupa, uključivši mogućnost primene ciljane terapije. CILJ RADA: Odredjivanje imunohistohemijske ekspresije markera hipoksije, neoangiogeneze i metaboličkih markera i njihova korelacija sa već utvrđenim prognostičkim parametrima u cilju utvrđivanja razlike u grupi ranih invazivnih tumora između mikroinvazivnih tumora stadijuma FIGO IA1 i FIGO1A2 i invazivnih tumora stadijuma FIGO IB1. Radi određivanja njihovog prognostičkog značaja u ovoj grupi urađena je komparativna analiza intenziteta njihove ekspresije. METODE: Ispi
...
tivanje je sprovedeno na 176 žena sa ranim invazivnim karcinomom grlića, koje su podeljene u dve grupe - 132 žene stadijuma FIGO IB1≤20mm i 44 pacijentkinje u grupi mikroinvazivnih tumora stadijuma FIGO IA. Osnovni patološki parametri tumora su određeni standardnom patohistološkom analizom, a ekspresija HIF-1alfa, GLUT1, c-Met, CAIX i VEGF imunohistohemijskim ispitivanjem. Procena intenziteta ekspresije urađena je semikvantitavnom metodom. REZULTATI: Ekspresija HIF-1alfa je bila veća u grupi mikroinvazivnih tumora u odnosu na grupu FIGO IB1 sa statistički značajnom razlikom (p<0.001). U grupi FIGO IB1 najviše je bilo slučajeva sa slabom ekspresijom HIF-1alfa, a u grupi FIGO IA sa umerenom. Ekspresija GLUT1, c-Met i CA IX je bila veća u FIGO IB1 nego u FIGO IA stadijumu, dok u ekspresiji VEGF nije bilo značajne razlike. U obe grupe je utvrđen skoro podjednak broj umereno i slabo pozitivnih slučajeva GLUT1, ali je c-Met, CA IX i VEGF ekspresija bila niska u većini slučajeva ranih invazivnih tumora. Značajna korelacija sa GOG skorom i dubinom infiltracije zapažena je kod c-Met, ali ne i kod drugih markera. Samo je ekpresija HIF1alfa bila povezana sa gradusom tumora, a u grupi mikroinvazivnih karcinoma je postojala korelacija CA IX i tumorskog gradusa na samoj granici statističke značajnosti. ZAKLJUČAK: U grupi mikroinvazivnih tumora postojala je veća ekspresija HIF-1alfa. U stadijumu FIGO IB1≤20mm utvrđena je veća ekspresija metaboličkih markera (GLUT1, c-Met i CA IX). Između stadijuma FIGO IA i FIGO IB1≤20mm nije bilo razlike u eskpresiji VEGF. Prognostički značaj HIF-1alfa, GLUT1, c-Met, CA IX i VEGF u ranim invazivnim karcinomima grlića nije utvrđen (dokazan).
Cervical cancer is fourth most common female malignant tumor in the world, as well as leading cause of mortality among gynecological malignancy. Treatment of FIGO I-FIGOIIA invasive tumor stadium includes various operational procedures which can have, as a consequence, high level of morbidity and loss of reproductive functions. Analysis of pathological parameters of disease and expression of biological markers connected to aggressive behavior of the tumor is of utmost importance in choosing adequate oncological approach, including possibility of using targeted therapy. AIM OF STUDY: Determination of immunohistochemical expression of hypoxic, neoangiogenic and metabolic markers and their correlation with already established prognostic parameters with an objective of defining differences in a group of early invasive tumors between microinvasive tumor stadiums FIGO IA1 and FIGO IA2 and invasive tumor stadium FIGO IB1. To define their prognostic importance, a comparative analysis of expres
...
sion intensity was made in this group. METHODS: Examination was conducted on 176 women, with early invasive cervical carcinoma, that were split in two groups – 132 women with tumor stadium FIGO IB1≤20mm and 44 women in group of microinvasive tumor FIGO IA. Primary pathological parameters of tumor were determined using standard pathological analysis, whilst HIF1alpha, GLUT1, c-met, CAIX and VEGF expressions using immunohistochemical examination. Estimation of expression intensity was performed using semiquantitative method. RESULTS: HIF1alpha expression was higher in the group of microinvasive tumors comparing to group FIGO IB1 with statistical significance (p<0.001). Group FIGO IB1 indicated the highest incidence of weak HIF1alpha expression, whilst group FIGO IA of moderate expression. Expressions of GLUT1, c-Met and CA IX were higher in FIGO IB1 comparing to FIGO IA stadium, whilst in VEGF expression there was no significant difference. In both groups, approximately similar number of moderate and weak positive cases of GLUT1 were determined, whilst c-Met, CA IX and VEGF expressions were low in majority of samples of early invasive tumors. Significant correlation with GOG score and infiltration depth were noticed in c-Met, but not in the group of other markers. Only HIF1alpha expression was correlated with tumor gradus, whilst in the group of micro invasive carcinoma, a correlation between CA IX and tumor gradus existed on a limit of statistical significance. CONCLUSION: In the group of microinvasive tumors, high expression of HIF1alpha was exhibited. In the stadium of FIGO IB1≤20mm higher expression of metabolic markers was determined (GLUT1, c-Met and CA IX). Between the stadiums FIGO IA and FIGO IB1≤20mm there was no difference in expression of VEGF. Prognostic significance of HIF-1alpha, GLUT1, c-Met, CA IX and VEGF in the early stage of invasive cervical carcinoma was not concluded.
Faculty:
Универзитет у Београду, Медицински факултет
Date:
24-09-2018
Keywords:
HIF-1alfa / HIF-1αlpha / Metabolički markeri / Karcinom grlića / Prognoza / Metabolic markers / Cervical cancer / Prognosis