Značaj određivanja RAD51 genskog polimorfizma u cilju predikcije nastanka ili prognoze u lečenju kolorektalnog karcinoma kod populacije u Srbiji
The importance of estimation of RAD51 genetic polymorphism in order to predict the occurence and prognosis of colorectal cancer in population in Serbia
Author
Petrović Šunderić, Jelena
Mentor
Krivokapić, Zoran
Committee members
Ristanović, Momčilo
Novaković, Ivana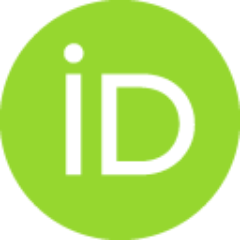 Marković, Velimir
Nikolić, Aleksandra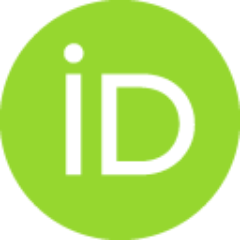 Abstract
Gen RAD 51 igra važnu ulogu u razmeni homologih lanaca u reparaciji DNK. Dva najčešća polimorfizma jednog nukleotida kod ovog gena, 135G˃C i 172G˃T, su povezana sa izmenjenom genskom transkripcijom. Dok je 135G˃C već pov ezan sa karcinomima dojke i kolorektuma, 172G˃T je daleko manje ispitivan, iako sporadične studije pokazuju da bi mogao biti prognostički faktor kod nekih malignih lezija. Cilj ove studije je da se istraži RAD51 172G˃T polimorfizam kod populacije u Srbiji, njegova povezanost sa kolorektalnim karcinomom, kao i korelacija karakteristika bolesti i odgovor na neoadjuvantnu hemioradioterapiju. Metode: Polimorfizam 172G˃T je evaluiran PCR-RFLP metodom iz uzoraka krvi 209 pacijenata sa kolorektalnim karcinomom i 43 zdrava ispitanika koji su služili kao kontrolna grupa. Distribucija genotipova je takođe analizirana u odnosu na određene karakterisike tumora u sluajevima u kojim su histopatološki podaci bili dostupni, kao i u odnosu na dvogodišnje preživljavanje i period do prog
...
resije bolesti. Rezultati: Pokazala se značajna povezanost RAD51 172G˃T polimorfizma i dezmoplastične reakcije kolorektalnog karcinoma. Alel 172G je značajno učestaliji kod pacijenata sa intenzivnijim dezmoplastičnim odgovorom na tumorsko tkivo. Nije viđena značajna razlika u preživljavanju niti u periodu do progresije bolesti u grupama sa različitim alelima. Zaključak: rezultati ove studije sugerišu da bi 172T alel gena RAD51 može biti povoljan faktor kod pacijenata sa kolorektalnim karcinomomkod populacije u Srbiji, mada su neophodne veće prospektivne studije da bi se ovaj nalaz potvrdio.
The RAD51 gene plays an important role in homologous strand exchange in DNA repair. Two common single nucleotide polymorphisms in this gene, 135G˃C and 172G˃T, were associated with altered gene transcription. While 135G˃C was already linked to breast and colorectal cancers in certain populations, 172G˃T is far less investigated, although sporadic studies showed it could be a prognostic factor for some cancerous lesions. The aim of this study was to investigate RAD51 172G˃T polymorphism in Serbian population, its association with colorectal carcinoma, as well as correlation with disease characteristics and response to neoadjuvant chemoradiotherapy therapy. Methods: The 172G˃T polymorphism was evaluated by PCR-RFLP method in blood samples of 209 colorectal cancer subjects and 43 healthy subjects who served as controls. The distribution of genotypes was also analyzed in respect to several tumor characteristics in cases where histopathological data were available, as well as to verall surv
...
ival and the disease free interval. Results: A significant association between the RAD51 172G˃T polymoprhism and desmoplastic reaction of colorectal cancer was demonstrated. The 172G allele was found to be significantly more frequent in patients with more intensive desmoplastic response of the tumor tissue. No significant difference was found regarding ovarall survival and the disease free interval. Conclusions: The results of our study suggest that the 172T allele of RAD51 may be a favoring prognostic factor in patients with colorectal cancer in Serbian population, although larger prospective studies are required to confirm this finding.
Faculty:
Универзитет у Београду, Медицински факултет
Date:
21-09-2018
Keywords:
kolorektalni karcinom / colorectal cancer / desmoplastic reaction / polymorphism / RAD51 / dezmoplastična reakcija / polimorfizam / RAD51