Značaj ultrazvučne elastografije u realnom vremenu u proceni morfološke izmenjenosti parenhima bubrega pacijenata sa hroničnim bolestima bubrega
The importance of real time ultrasound elastography in the assessment of morphologic kidney parenchymal variations in patients with chronic kidney diseases
Author
Stajić, Sava B.
Mentor
Marković, Željko
Committee members
Plešinac-Karapandžić, Vesna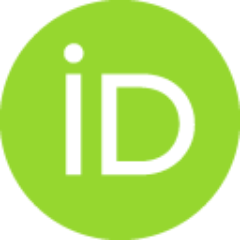 Šaponjski, Jovica
Prvulović-Bunović, Nataša

Abstract
Hronična bolest bubrega (HBB) obuhvata svaki stepen smanjene bubrežne funkcije, od postojanja rizika za oštećenje bubrega, kroz blagu, umerenu i tešku bubrežnu insuficijenciju. Bolest bubrega spada medju deset vodećih uzroka smrti kod nas. Ultrazvučni elastografski pregled u realnom vremenu je imidžing modalitet kojim kvalitativno i kvantitativno merimo elastičnost tkiva tokom ultrazvučnog pregleda. CILJEVI ISTRAŽIVANJA Određivanje elastografskih parametara parenhima bubrega u kontrolnoj grupi osoba kod kojih nije dijagnostički potvđeno postojanje hronične bolesti bubrega. Određivanje elastografskih parametara parenhima bubrega u grupi osoba sa klinički potvrđenim hroničnim bolestima bubrega, uključujući i postojanje dugogodišnjeg dijabetes melitusa, odnosno dugogodišnje loše regulisane arterijske hipertenzije. Određivanje korelacije dobijenih elastografskih parametara parenhima bubrega sa morfološkim karakteristikama parenhima bubrega u "B" modu i dopler parametrima uz procenu kliničk
...
e upotrebljivosti ultrazvučne elastografije u realnom vremenu u pacijenata sa hroničnim bolestima bubrega. MATERIJAL I METODE U studiju istaživanja uključene su dve grupe ispitanika, kontrolna grupa pacijenata (72 osobe) i grupa pacijenata sa različitim stepenom hronične bolesti bubrega (151 osoba). Metode je bila uvedena krajem 2014. godine, a sa istraživanjem se nastavilo tokom tri godine. Ultrazvučni pregledi su obavljani u Službi radiološke dijagnostike, KBC "Dr Dragiša Mišović – Dedinje", na dva ultrazvučna aparata firme Toshiba, tip Aplio 300 i Aplio XG. sa softverskom verzijom za izvođenje pregleda elastografijom naprezanja spoljnom kompresijom i elastografijom naprezanja uz korišćenje ARFI, obe u realnom vremenu, uz dobijanje kolor skale organa koja prezentuje različite zone krutosti tkiva, kao i odredjivanjem relativnih vrednosti odnosa naprezanja korteksa i medule parenhima. Statistička metodologija obuhvatala je SPSS softverski paket. Statističke hipoteze su testirane na nivou statističke značajnosti od 0,05. Značaj ultrazvučne elastografije u proceni morfološke izmenjenosti parenhima bubrega pacijenata sa hroničnim bolestima bubrega učinjena je ROC analizom...
ranging from the risk of renal damage, to mild, moderate and severe renal impairment. Kidney disease is one of the top 10 causes of death in our country. Ultrasound elastographic examination in real time is an image modulation that enables quantitative and qualitative measurement of the tissue elasticity during ultrasound examination. GOALS OF RESEARCH 1. Determination of kidney parenchyma elastographic parameters of in the control group of people, with no chronic kidney disease. 2. Determination of kidney parenchyma elastographic parameters in the group of people with chronic kidney disease, with either long-standing diabetes mellitus or long-term poorly regulated arterial hypertension. 3. Correlation of the obtained renal parenchyma elastographic parameters with the renal parenchyma morphological characteristics in "B" mode and dopler parameters, including an assessment of the clinical utility of real time ultrasound elastography in patients with chronic kidney disease. MATERIAL AND
...
METHODS The study included two groups of patients: a control group of 72 people and a group of 151 patients with different degrees of chronic kidney disease. The research project started in late 2014th and was conducted over a period of three years. Ultrasound examinations were carried out at the Radiological Diagnostics Service, KBC "Dr Dragiša Mišović - Dedinje", on two ultrasound devices from Toshiba, type Aplio 300 and Aplio XG. The software version enabled: 1) registration of stress elastography by external compression and strain elastography using ARFI in real time, 2) registration of the kidney colour scale that presents different stiffness tissue areas, 3) possibility to determine the relative values of the parenchymal cortex and medulla stress ratio. Statistical methodology was based on SPSS software package. Statistical hypotheses were tested at the level of statistical significance of 0.05. The final assessment of ultrasound elastography importance in patients with CKD was conducted by ROC analysis...
Faculty:
Универзитет у Београду, Медицински факултет
Date:
28-09-2018
Keywords:
ultrazvučna elastografija / ultrasound elastography / stress elastography / ARFI elastography / ultrasound morphology of kidney / Dopler parameters of the kidneys / chronic kidney disease / elastografija naprezanja / ARFI elastografija / morfološke karakteristike bubrega ultrazvukom / Dopler parametri bubrega / hronična bolest bubrega
Related items
Showing items related by title, author, creator and subject.
Mijušković, Mirjana

(Универзитет у Крагујевцу, Факултет медицинских наука,

12-10-2015

)

Kezić, Aleksandra V.

(Универзитет у Београду, Медицински факултет,

01-07-2013

)

Pejović, Biljana D.

(Универзитет у Београду, Медицински факултет,

29-09-2016

)