Korelacija između dentalnog i protetskog statusa, polimorfizma gena za apolipoprotein E i Alchajmerove bolesti
Correlation between dental and prosthetic status, apolipoprotein E gene polymorphism and Alzheimer disease
Author
Popovac, Aleksandra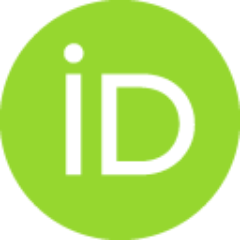 Mentor
Stančić, Ivica
Committee members
Despotović, Nebojša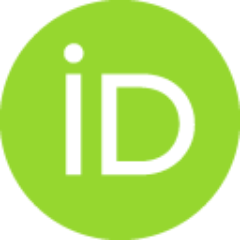 Tihaček-Šojić, Ljiljana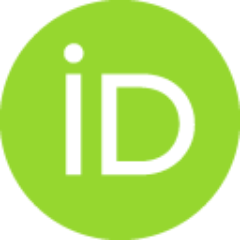 Milašin, Jelena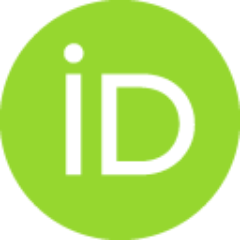 Miličić, Biljana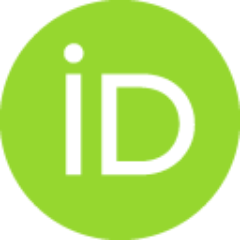 Abstract
Alchajmerova bolest je najčešći uzrok demencije. S obzirom na promene u ponašanju i kognitivnim funkcijama sa jedne strane i njenu veliku učestalost sa druge strane, Alchajmerova bolest predstavlja sve veći sociološki problem u svetu. Dijagnoza se postavlja u toku vremenskog intervala na osnovu psiholoških testova i diferencijalne dijagnoze sa drugim tipovima demencije, a potvrda dijagnoze se može dobiti samo postmortem kada se specifični senilni plakovi i neurofibrilarna klupka identifikuju u mozgu. Ne postoji efikasna terapija za AB, kao ni jasna etiologija što stavlja ovo oboljenje u žižu naučnog interesovanja. Od faktora rizika za sada su, između ostalog, poznati godine starosti kao i nasledni faktor, a sa sigurnošću nije utvrđen nijedan faktor rizika iz okolne sredine. Naučna osnova problema ove disertacije se sastoji u uticaju apolipoproteina E, oralnog zdravlja i nutritivnog statusa na Alchajmerovu bolest ali i njihovoj međusobnoj korelaciji i udruženom delovanju. Apolipoprotein
...
E (apoE) učestvuje u metabolizmu lipoproteina, stabilizuje i održava njihov strukturni integritet, služi kao kofaktor u enzimskim reakcijama i kao ligand za lipoproteinske receptore, a uključen je i u reverzni transport holesterola. Pojava dve ili više formi nekog gena (alela) sa pojedinačnom učestalošću višom od 1% predstavlja genski polimorfizam. Kod apoE, polimorfizam je po tipu polimorfizma pojedinačnih nukleotida. ApoE gen ima tri kodominantna alela (ε2, ε3, i ε4) odgovorna za sintezu tri proteinske izoforme: apoE2, E3 i E4. Postojanje tri alela apoE gena određuje postojanje 6 genotipova (ε 2/2, 2/3, 2/4, 3/3, 3/4, 4/4 ) i 6 različitih fenotipova: E 2/2, E2/3, E2/4, E3/3, E3/4, E4/4. Apolipoprotein E4 predstavlja osnovni genetski faktor rizika kod kasnog javljanja ("late-onset") AB. Veza ishrane i zdravlja moždanih ćelija nije jasna ni dokazana. Neki podaci govore da ishrana sa manje masti a bogata voćem i povrćem može da poveća zdravlje moždanih ćelija...
Alzheimer disease is the most common cause of dementia. Having in mind changes in behavior and cognitive functions, but also its great incidence, Alzheimer disease represent increasingly sociological problem worldwide. Diagnosis is set during some time interval based on phychology tests and differential diagnosis with other dementia types, but its confirmation can be made only postmortem when senil plaques and neurofibrilar tangles are identified in brain tissue. There is neither efficient therapy for AD, nor clear ethiology, which is why scientists are very interested for it. Risk factors which are confirmed so far are age and genetic factor, and no risk factor from enviroment has been confirmed. Scientific problem of this thesis is based on influence of apolipoprotein E, oral health and nutritive status on Alzheimer disease but also their mutual correlations and joint actions. Apolipoprotein E (apoE) participates in lipoprotein metabolism, stabilizes and maintains their structural in
...
tegrity; it is cofactor in enzyme reactions, ligand for lipoprotein receptors, and it is involved in reversible cholesterol transport. Appearance of two or more forms of some gene (allele) with individual frequency more than 1% represents gene polymorphism. In apoE, polymorphism is single nucleotide type. ApoE has three codominant alleles (ε2, ε3, i ε4) which are responsible for synthesis of three protein isoforms apoE2, E3 i E4. Having three alleles determinates 6 genotypes (ε 2/2, 2/3, 2/4, 3/3, 3/4, 4/4) and 6 phenotypes: E 2/2, E2/3, E2/4, E3/3, E3/4, E4/4. Apolipoprotein E4 represents basic genetic risk factor in Alzheimer late-onset. Relationship between nutrition and brain cells health is neither clear nor proved. Some data indicate that nutrition with less fat and rich in fruits and vegetables can improve brain cells health. Some studies showed that bad oral health can be significant risk factor for Alzheimer disease development. Potential mechanisms of oral diseases influence on dementia are through inflammatory mediators which are produced as response to periodontal pathogens or through oral gram negative bacteria dissemination – transitory bacteremia...
Faculty:
Универзитет у Београду, Стоматолошки факултет
Date:
10-07-2018
Keywords:
Alchajmerova bolest / Alzheimer disease / apolipoprotein E / okludirajući parovi zuba / apolipoprotein E / occluding teeth pairs