Analiza perifitona sa veštačkih podloga Savskog jezera i jezera Vrutci
Analysis of periphyton developed on artificial substrates in the Sava Lake and the Vrutci Lake
Author
Trbojević, Ivana
Mentor
Subakov-Simić, Gordana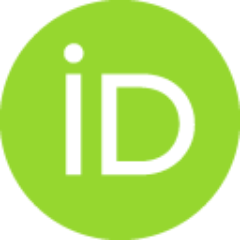 Committee members
Krizmanić, Jelena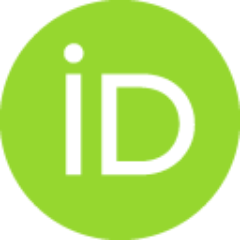 Žuna Pfeiffer, Tanja

Abstract
Značaj perifitona ogleda se u velikom doprinosu primarnoj produkciji, protoku enеrgije i kruņenju nutrijenata u vodenim ekosistemima. U Srbiji su istraņivanja perifitona u jezerima malobrojna, a veńtačke podloge za razvoj perifitona do sada nisu bile upotrebljavane u metodologiji ekolońkih studija ove zajednice. Cilj studije na Savskom jezeru (leto 2014. godine) je bio procena uticaja različitih tipova veńtačkih podloga (staklo, keramika, vrba i tisa) i dubine inkubacije na razvoj perifitona i njegovu potencijalnu primenu u biomonitoringu. Deo istraņivanja koji je sproveden na jezeru Vrutci (leto 2015. godine) imao je za cilj ispitivanje uticaja cvetanja cijanobakterije Planktothrix rubescens na perifiton. U uzorcima perifitona mereni su netaksonomski, kao i kvalitativni i kvantitativni taksonomski parametri. Rezultati su pokazali da je dubina inkubacije na 50 cm od povrńine vode, kao i staklena veńtačka podloga najbolji izbor kod potencijalnog korińćenja netaksonomskih karakteristika
...
perifitona u biomonitoringu. Struktura celokupne, kao i zajednice silikatnih algi, istakla je prioritetnu upotrebu inertnih veńtačkih podloga (stakla i keramike) u biomonitoringu. Taloņenje kalcita je prvi put detektovano kao posledica metalimnionskog cvetanja P. rubescens. Prisustvo ove cijanobakterije negativno se odrazilo na sve merene parametere perifitona. Fenomen zajednice silikatnih algi jezera Vrutci jeste veliki diverzitet i prisustvo 19 taksona koji se nalaze na Crvenoj listi slikatnih algi Nemačke, meĎu kojima izdvajamo Achnanthidium caledonicum, koji je dominirao u većini uzoraka i Aneumastus stroesei, koji je prvi zabeleņni predstavnik ovog roda u Srbiji. Nańi rezultati potencijalno ukazuju i na vińi stepen tolerancije silikatnih algi na prisustvo P. rubescens.
The significance of periphyton in freshwater ecosystems is fundamentally reflected in processes of primary production, nutrient cycling and energy flow. In Serbia, periphyton surveys in lentic ecosystems are scarce, and artificial substrates as methodology for ecological studies of this complex community have not been applied yet. The Sava Lake part of the study (summer 2014) aimed to determine effects of substrate types (glass, ceramic, willow and yew) and incubation depths on periphyton development and it's potential application in biomonitoring studies. Part of research that was conducted at the Vrutci Lake (summer 2015) aimed to investigate effects of Planktothrix rubescens bloom on periphyton. In periphyton samples, non taxonomic and both qualitative and quantitative taxonomic parameteres were measured. Our results suggest that when non taxonomic parameters employment in biomonitoring purposes is assumed, periphyton should be developed on glass substrate incubated in water layer u
...
p to 50 cm. Cyanobacteria and algae community structure also pronounced preferable use of inert types of artificial substrates (glass and ceramic) in biomonitoring studies. Our results represent the first report of calite precipitation induced by P. rubescens. Presence of this cyanobacterium negatively affected all measured periphyton parameters. The other phenomenon in the Vrutci Lake was diverse diatom community in periphyton and 19 diatom taxa listed in German Red List of diatoms. Among Red List taxa, Achnanthidium caledonicum, that dominated the most of samples and Aneumastus stroesei, that is the first representative of entire genus Aneumastus in Serbia are accentuated. Our results suggest the potentilly higher tolerance level of diatoms to the P. rubescens bloom.
Faculty:
Универзитет у Београду, Биолошки факултет
Date:
28-06-2018
Projects:
Keywords:
perifiton / periphyton / netaksonomski parametri / cijanobakterije i alge / veńtačke podloge / dubina inkubacije / cvetanje cijanobakterije Planktohrix rubescens / non taxonomic parameters / cyanobacteria and algae / artificial substrates / incubation depth / Planktohrix rubescens bloom