Procena obrasca rasta i odnosa cervikalnih i kraniofacijalnih struktura
Assesment of growth pattern and relationship between cervical and craniofacial structures
Author
Lazić, Emira
Mentor
Nedeljković, Nenad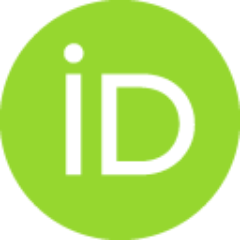 Committee members
Glišić, Branislav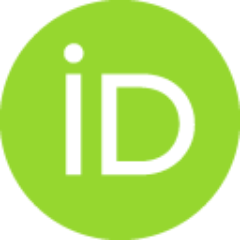 Šćepan, Ivana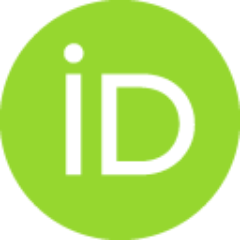 Marković, Evgenija
Vučinić, Predrag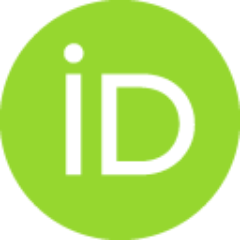 Abstract
Ontogenetsko razviće obuhvata jedinstven niz kvalitativnih i kvantitativnih promena organizma, te predstavlja proces sveukupnog somatskog (anatomsko–morfološkog), funkci-onalnog i reproduktivnog formiranja svake individue od njenog začeća do pune polne zrelosti. Rast je porast mase i veličine organizma koji nastaje kao posledica povećanja broja ćelija proliferacijom, rastom ćelija i sekrecijom ekstracelularnog matriksa. Promena vrednosti analiziranih parametara rasta u odreĎenim vremenskim intervalima predstavlja karakterističan obrazac rasta. Tačna procena fiziološkog razvoja pojedinih organskih sistema i obrazac rasta svake individue vaţni su radi odreĎivanja ekstremnih vrednosti unutar fizioloških varijacija ili njihovog odstupanja, te postavljanja pravilne dijagnoze i sprovoĎenja adekvatne terapije. Promene u predelu kraniofacijalnog sistema od roĎenja do odraslog doba su izrazite i veoma upadljive. Mnogobrojna istraţivanja su pokazala da postoji povezanost izmeĎu rasta i razvoja k
...
raniofacijalnih i cervikalnih struktura. Pokazano je da na poloţaj vratnog dela kičmenog stuba utiču mnogobrojni faktori poput: etničke pripadnosti, pola, uzrasta, konstitucije, kraniofacijalne morfologije, kao i ortodontska terapija. Sa aspekta procene obrasca rasta, u dosadašnjim istraţivanjima još uvek nisu analizirani parametri rasta i razvoja kranio-facijalnog i cervikalnog sistema u našoj populaciji u odnosu na različite uzraste i pol pa-cijenata, kao i različite skeletne klase. Dodatno, nedovoljno je ispitan uticaj kraniofacijalnih parametara na rast i razvoj komponenti cervikalnog segmenta kičmenog stuba. CILJ ISTRAŢIVANJA. Ovo istraţivanje je imalo za cilj da odredi vrednosti kranio-facijalnih parametara i parametara cervikalnog dela kičmenog stuba na ispitivanom uzorku pacijenata različite starosti, pola i skeletnih klasa. TakoĎe, cilj je bio i da se utvrdi postojanje meĎusobnog odnosa izmeĎu kraniofacijalnih i cervikalnih parametara u ispitivanoj populaciji pacijenata, kao i da se odredi skeletna zrelost pacijenata na osnovu morfoloških karakteristika cervikalnog dela kičmenog stuba. MATERIJAL I METOD. U retrospektivno istraţivanje uključeno je ukupno 540 pacijenata Klinike za ortopediju vilica Stomatološkog fakulteta Univerziteta u Beogradu, oba pola, podeljenih u tri skeletne klase, u skladu sa Angle-ovom klasifikacijom, i u devet starosnih grupa: I – 7.00-8.06, II – 8.07-10.00, III – 10.01-11.06, IV – 11.07-13.00, V – 13.01-14.06, 3 VI – 14.07-16.00, VII – 16.01-17.06, VIII – 17.07-19.00 i IX – stariji od 19 godina...
Ontogenesis represents unique qualitative and quantitative change of an organism, and it is process of somatic, functional and reproductive development of each individual from the time of fertilization to the organism's mature form. Growth refers to a positive change in size of body over a period of time as a result of cellular proliferation and extracellular matrix secretion. Change of analyzed growth parameters over a period of time represents the characteristic growth pattern. The exact assessment of physical development of organs of human body and growth pattern of each individual is important for determination of extreme values under their standard norms or their deviation, and for diagnostic and therapeutically purposes. Changes in craniofacial system from birth to maturity are very characteristic. A lot of previous studies had shown the existence of correlation between growth and development of craniofacial and cervical structures. It has been shown that posture of cervical vert
...
ebra is influenced by several factors including: ethnicity, sex, age, constitution of the body, craniofacial morphology and orthodontic therapy. Based on previous research in our population there are no available data of growth and development parameters of craniofacial and cervical system, especially related to different age, sex and skeletal classes of patients. Additionally, influence of craniofacial parameters on growth and development of component of cervical system has not been thoroughly investigated. AIMS. This study aimed to determine the standard norms of parameters of craniofacial and cervical system in patients of our population with different age, sex and skeletal classes. The additional aims were to determine the correlation between craniofacial and cervical parameters and skeletal maturity of patients in our population based on morphological characteristics of cervical vertebra. MATERIAL AND METHODS. This retrospective study consisted of 540 patients of Clinic of orthodontics, School of dental medicine, University of Belgrade, both sex, divided in 3 skeletal classes according to Angle classification and in 9 age groups: I – 7.00-8.06, II – 8.07-10.00, III – 10.01-11.06, IV – 11.07-13.00, V – 13.01-14.06, VI – 14.07-16.00, VII – 16.01-17.06, VIII – 17.07-19.00 and IX – older than 19 years...
Faculty:
Универзитет у Београду, Стоматолошки факултет
Date:
15-05-2018
Keywords:
rast / growth / development / maxilla / mandible / cranial base / column / cervical vertebra / atlas / axis / skeletal classes / cervical lordosis / razvoj / gornja vilica / donja vilica / baza lobanje / kičmeni stub / vratni pršljenovi / prvi vratni pršljen / drugi vratni pršljen / skeletne klase / vratna lordoza