Geneza, osobine i proizvodni potencijal šumskih zemljišta na Kozari
Genesis, properties and production potential of forest soils in Kozara.
Doktorand
Kneginjić, Igor
Mentor
Knežević, Milan
Članovi komisije
Cvjetićanin, Rade
Košanin, Olivera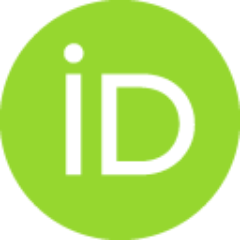 Kapović, Marijana
Eremija, Saša

Sažetak
U radu su prikazani pedogentski fakori, karakteristike i produktivnost šumskih zemljišta Kozare. Dobijeni rezultati su polazna osnova za analizu prirodnog prostora Kozare, tj. za prikaz kapaciteta šumskih staništa Kozare kao i za razmatranja i planiranja korišćenja ukupnih mogućnosti šumskih ekosistema - bilo sa ekološkog, ekonomskog ili socijalnog aspekta. Kozara predstavlja nisku izolovanu, "ostrvsku", planinu smještenu između Panonske ravnice na sjeveru i dinarskih planina na jugu. To je planina kompleksnog reljefa čiji najveći vrhovi ne prelaze 1000 m nadmorske visine. Omeđena je rijekama Sanom i Gomjenicom na jugu, Unom na zapadu, Savom na sjeveru i Vrbasom na istoku. Raznovrsnost pedološkog pokrivača Kozare uslovljena je specifičnim ekološkim uslovima. Pedogenetski faktori koji imaju najznačajni uticaj na diferenciranje zemljišta su geološka podloga, reljef i klima. Sedimentne stijene označene kao eocenski fliš su najrasprostranjeni supstrati u šumskim ekosistemima Kozare. Uz zem
...
ljišta obrazovana na sedimentim stijenama, značajan udio imaju zemljišta obrazovana na eruptivima, dijabazu, garbu, keratofirima i riolitima. Znatno manje učešće u geološkoj osnovi Kozare imaju karbonatne podloge - paleocenski krečnjacišto ne umanjuje značaj zemljišta razvijenih na karbonatima. Glavna osobina Kozare jeste složena geomorfološka građa koja je u neposrednoj vezi sa litološkim sastavom i tektonskom evolucijom prostora. Reljef proučavanog područja je posljedica primarnog dijelovanja endogenih procesa, te sekundarnih, geomorfološki uticaja (erozije, padinskih i fluvijalnih procesa). Prostor Kozare je ispresjecan brojnim potočnim i riječnim dolinama, te se čitav teren odlikuje znacajnom vertikalnom i horizontalnom raščlanjenšću, sa vrlo izraženom energijom reljefa. Složena vertikalna i horizontalna rasčlanjenost reljefa je posljedica geološke građe, dubine zemljišta, klimatskih prilika, dužine padina, nagiba terena i fulvodenudacijskih procesa. Reljef određuje zatečeno stanje zemljišta, dinamiku razvoja i šumsku vegetaciju Kozare. Osnovne klimatske prilike su određen srednjom godišnjom temperature vazduha koja se kreće između: 11,46°C na 350 m n.v i 9,49°C utvrđene na 850 m n.v. Prosječne godišnja temperature vazduha za šumski pojas Kozare iznosi 10,47°C. U vegetacionom periodu prosječne temperature vazduha iznose od 16,90°C karateristično za niže položaje Kozare do 14,35°C utvrđenoj na visinama iznad 850 m.n.v. Uz temperature vazduha, količina padavina je značajan faktor koji utiče na evoluciju zemljišta i raspored vegatacije. Godišna količina padavina kreće se od 1001 mm na donjoj granici šumskog pojasa do 1170 mm na širem 2 području Mrakovice...
forest soil. The obtained results are the starting point for the analysis of the Kozara natural area, that is to show the capacities of Kozara forests and to consider and plan the use of the overall possibilities of forest ecosystems - whether from the ecological, economical or social aspect. Kozara represents a low-isolated, "island" mountain located between the Panonian basin in the north and the Dinaric mountains in the south. It is a mountain of a complex relief and its peaks do not exceed 1000 m above sea level. It is bordered by the Sana and the Gomjenica rivers in the south, the Una in the west, the Sava in the north and the Vrbas in the East. The diversity of pedological covering in Kozara is determined by specific ecological conditions. Pedogenic factors that have the most significant impact on soil differentiation are geological background, relief and climate. Sedimentary rocks designated as Eocene flysch are the most widely spread substrate in the Kozara forest ecosystems. I
...
n addition to the soils formed on sedimentary rocks, substantial part of them has been created on eruptivities, diabase, gabbro, keratophyre and rhyolite. Carbonate substrates - paleocene limestones - have much less partake in the geological basis of Kozara , which does not diminish the significance of the carbonate-developed soil. The main property of Kozara is a complex geomorphological material that is directly related to the lithological composition and tectonic evolution of the area. Relief of the studied area is the result of primary division of endogenous processes, and of the secondary - geomorphological influences (erosion, fluvial and slope processes). The area of Kozara is remarkable for its numerous brook and river valleys, and the whole terrain is distinguished by significant vertical and horizontal elevation, with a distinct energy of relief. The complex vertical and horizontal dissection of the relief is a consequence of geological structure, depth of soil, climate, slope length, inclanation and fulvodenudation processes. Relief determines the state of soil, dynamics of development and forest vegetation of Kozara. The basic climatic conditions are determined by the average annual air temperature, ranging from: 11.46 ° C at 350 m elevation above sea level to 9.49 ° C as determined at 850 m a.s.l. The average annual air temperature for the Kozara forest band is 10.47 ° C. During the vegetation period the average air temperature ranges from 16.90 ° C , in the lower regions of Kozara, to 14.35 ° C - measured at elevations above 850 m a.s.l. Alongside air temperatures, the amount of rainfall is a significant factor affecting soil evolution and vegatation distribution. The annual amount of rainfall ranges from 1001 mm - in the lower part of the 4 forest belt, to 1170 mm - in the wider area of Mrakovica...
Fakultet:
Универзитет у Београду, Шумарски факултет
Datum odbrane:
12-04-2018
Ključne reči:
Kozara / Kozara / soli / genesis / characteristics / vegetation / productivity / zemljišta / geneza / osobine / vegetacija / proizvodni potencijal