Imunski odgovor koka nosilja u odgoju nakon primene rekombinantne vektorske i živih modifikovanih vakcina protiv infektivne burzalne bolesti
Immune response of breeding layers after application of recombinant vector and modified live vaccines against infectious bursal disease
Author
Dačić, Miroljub
Mentor
Resanović, Radmila
Committee members
Valčić, Miroslav
Velhner, Maja
Mirilović, Milorad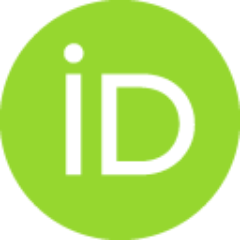 Abstract
najznačajnijih oboljenja živine izazvano virusom iz familije Birnaviridae, rod Avibirnavirus. Bolest izaziva visoku stopu morbiditeta i mortaliteta, smanjenje produktivnosti i dovodi do imunosupresije. Kontrola bolesti se sprovodi primenom biosigurnosnih mera, poštovanjem tehnoloških normativa i imunizacijom živine. Vakcine protiv IBD su kategorizovane kao klasične (blage, intermedijalne i "vruće"), imunski kompleks vakcine i vektor vakcine. U Srbiji se još uvek u rutinskoj praksi ne primenjuju vakcine na bazi "imunskog kompleksa" i rekombinantne vektorske vakcine. U ovom radu su ispitivani i poređeni efekti primene klasične vakcine i rekombinantne vektorske vakcine protiv IBD, kroz analizu humoralnog i celularnog imunskog odgovora, praćenjem nivoa, ujednačenosti i brzine stvaranja imunskog odgovora, pregleda burzi Fabrici, merenjem B/B indeksa i zaštite koju vakcine pružaju nakon veštačke (challenge) infekcije virusom infektivne burzalne bolesti. Rezultati ispitivanja pokazuju da u gr
...
upi pilića vakcinisanih rekombinantnom vektorskom vHVT13 vakcinom, nakon veštačke infekcije vvIBD nije bilo obolelih ni uginulih pilića. Kod grupa pilića vakcinisanih živim atenuiranim vakcinama ("intermedijarna"; "intermedijarna plus") konstantovani su klinički simptomi bolesti i uginuća. Takođe, praćenjem indeksa burze (B:BR i B:BI) utvrđena je statistički značajna razlika u korist grupe vakcinisane vHVT13 vakcinom. Serološki monitoring sproveden je simultano sa dva ELISA kit kompleta: unapređenim ELISA IBD plus test i klasičnim ELISA IBD kitom. Klasičnim ELISA testovima nije moguće sprovoditi monitoring posle vakcinacije vektor vakcinom jer oni ne detektuju u dovoljnoj meri anti VP2 antitela. Utvrđen je znatno viši titar antitela meren unapređenim IBD plus testom u grupi vakcinisanoj vektor vakcinom (ne manje od 5000) u odnosu na grupe pilića vakcinisane živim atenuiranim vakcinama protiv IBD. Rezultati pregleda burzi, monitoring krvi i veštačka infekcija pokazuju da su vektor vakcine bezbedne, efikasne i ne izazivaju imunosupresiju prilikom primene u kontroli IBD virusa. Rekombinantna vHVT13 vakcina u našem ogledu indukovala je brzu serokonverziju i bolju imunogenost u poređenju sa klasičnim živim vakcinama...
Infectious bursal disease (IBD) is one of the most significant viral diseases in poultry production caused by Avibirnavirus, Birnaviridae. Disease is characterized by high morbidity and mortality rate, as well as low productivity and marked immunosupression. Disease control is carried out by application of biosecurity measures, following of technical procedures and active immunization of chicken. IBD vaccines are categorized as classical (mild, intermediate and intermediateplus), immunocomplex vaccines and recombinant vector vaccines. Routine practice in Serbia includes application of classic vaccines, while immunocomplex and recombinant vaccines are not in significant use. Objective of this experiment was to compare effects of classic and recombinant vaccines against IBD by analyzing level, homogeneity and development agility of humoral and cellular immune response, inspection of bursa, calculation of body/bursa index (B/B index) and protection after challenge test. Obtained results s
...
howed no diseased or mortality in the group of chickens vaccinated with vHVT13 after challenge with vvIBD virus. Disease symptoms and death occurred in control groups vaccinated with live attenuated vaccines (intermediary, intermediary plus). Statistically significant difference in B.BR and B.BI index was noticed in group vaccinated with vHVT13 when compared to control group. Serological testing was conducted with two distinct ELISA kits: classic ELISA IBD kit and ELISA IBD plus kit. Classic ELISA kit can not be used for monitoring of flocks vaccinated with recombinant vector vaccine because it does not detect antiVP2 antibodies in significant measure. ELISA IBD plus kit detected significantly higher titer in experimental group (not less than 5000) compared to groups vaccinated with classic vaccines. Results of flow citometry of peripheral blood show no decrease in IgY level neither after vaccination nor after artificial infection. There is no statistical difference in IgY level among experimental groups. Flow citometry was used to determine CD4+/CD8+ T lymphocite ratio in order to establish immunocompetence of the immunized chickens. After vaccination with live vaccines CD4+/CD8+ ration was decreasing and after artificial infection this ration is continuing to decrease in all experimental groups...
Faculty:
Универзитет у Београду, Факултет ветеринарске медицине
Date:
29-06-2018
Keywords:
Infektivna burzalna bolest / Infectious bursal disease (IBD) / rekombinantne vektor vakcine / veštačka infekcija / ЕLISA / VP2 / burza Fabricii / protočna citometrija / IgY / recombinant vector vaccines / challenge test / ELISA / VP2 / bursa Fabricii / flow cytometry / IgY